Page 9 of 11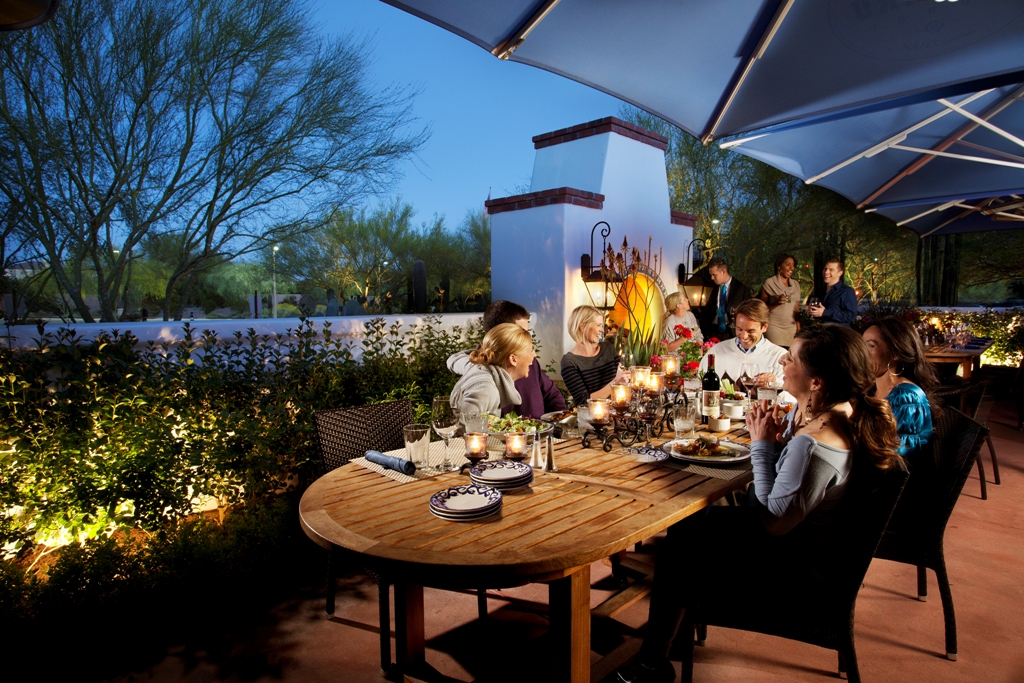 J&G Steakhouse
For a decadent night on the town, J&G Steakhouse has been one of the most handsome, high-end spots to indulge in steakhouse fare for 10 years—and it recently revamped its interior and patio to up its good looks. Its tasting menu is a popular choice to experience the best of J&G.
Do yourself a favor when dining at the super-chic Sushi Roku in Scottsdale—just go ahead and order half of the menu. And save the other half for your next visit. Kick things off the with simple yet scrumptious kimchee cucumber sunomono salad before letting the chefs craft your ultimate sushi vision board via the ume (six pieces) or matsu (eight pieces). Don't forget to cap of your meal with one of Sushi Roku's amazing cocktails and its Zen garden-inspired s'mores dessert.
At this no-frills market/restaurant in Scottsdale, the emphasis is on authentic, quality eats that can be enjoyed in a comfortable atmosphere. The porchetta sandwich is an utter dream, though you can't go wrong with the pasta of the day. While there, peruse the market for take-home ingredients you can't find anywhere else—oh, and don't forget a sfogiatelle for breakfast the next morning. Or to eat in the car on the way home because you simply cannot wait.
You'd be hard-pressed to saunter into a True Food Kitchen and be seated immediately. The restaurant's two Valley locations—Scottsdale Quarter and Biltmore Fashion Park—are always bustling with diners in search of healthful eats, morning, noon and night. The rainbow-hued crudité, organic kale salad and lasagna Bolognese are forever favorites. And we can't get enough of the refreshing mocktails that make you and your Instagram feed both feel good.
El Chorro (pictured)
A true historic hot spot. El Chorro was reopened in 2009 and has since become a local favorite for celebrating special events, hosting desert weddings and nibbling on those famous sticky buns. Diners dig into traditional dishes like shrimp cocktail, fried chicken and beef stroganoff on the P.V. restaurant's spacious patio.