Page 2 of 4
Spring 2016 Trends: Swimwear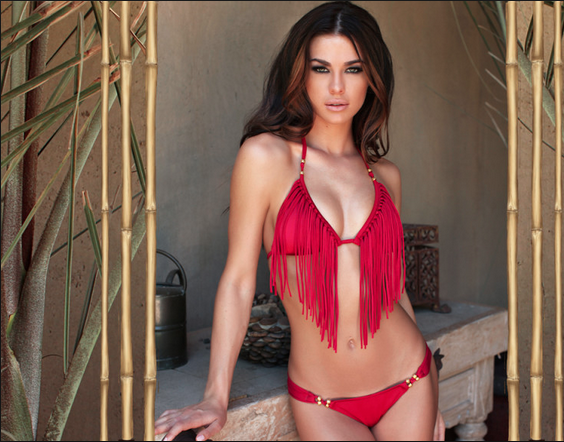 Photo Courtesy of: Dolcessa Swimwear
Bright, bold colors infused with dangly fringe and unique cover-ups are all trending for Swimwear in Spring of 2016.  
Fringe is one of the most popular trends for fall this year and is not going anywhere anytime  soon. Dolcessa Swimwear showcased some of the their pieces at Phoenix Fashion Week, highlighting some of the popular fringe two-piece swimsuits that are available in various bright colors. The popular swimwear line has been featured in Sports Illustrated highlighting some of their rose-print swimsuits on covermodels like Kate Upton and Irina Shayk. Dolcessa Swimwear also showcases some color trends like bright ombre hues as well as Carnival triangle prints.
Bright reds, bold blues and beautiful shades of purple were used to accentuate swimsuits and coverups in Charmosa Swimwear's Spring 2016 Collection. Sheer side wrap and open front skirts in dark colors were paired with the bold colored swimsuits. A fringe taupe skirt with a crochet waistline was also featured in their spring collection, contrasting with the bright swimsuits.