Page 5 of 7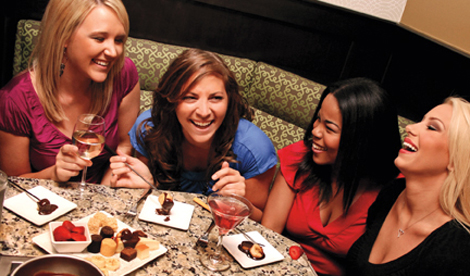 Best Gluten-Free Menu
The Melting Pot Diners-2011 Winner
who require gluten-free eats don't have to feel left out at The Melting Pot. With a few simple substitutions (like the elimination of Worcestershire sauce), the restaurant's incredible cheese fondue offerings are ready for those with special dietary needs. www.meltingpot.com.
Best Italian
Nick's Italian Restaurant-2011 Winner
For more than 15 years, Nick's has been dishing up mouthwatering Italian eats in some of the Valley's most high-end 'hoods. Stop by one of three Scottsdale locations for New York-style, hand-tossed pizzas, traditional pasta dishes and, for dessert, homemade cannoli. www.nicks-italian.com.
Best Fun Lunch Spot
The Herb Box-2011 Winner
Diners are invited to lunch and linger a while in the fashion-forward digs at Scottsdale's The Herb Box (there are two locations). During their mid-day meal, The Herb Box eaters enjoy tasty flatbreads, butternut squash-corn enchiladas, a selection of specialty iced teas and more. www.theherbbox.com.
Best New Restaurant and Best Mexican Food
Black Chile Mexican Grill-2011 Winner
Black Chile Mexican Grill, a zesty new addition to Biltmore Fashion Park, serves up classic Mexican favorites (think tacos, enchiladas and guacamole) with a modern spin. Plus, with more than 125 tequila labels available, Black Chile never disappoints those stopping by for a co-workers' happy hour or a friends' weekend out. www.blackchile.com.