Page 4 of 7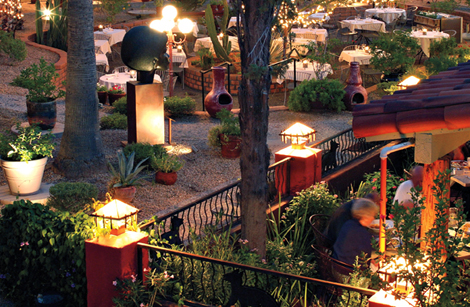 Best Outdoor Seating and Best Sunday Brunch
Carefree Station Grill & Bar-2011 Winner
When it comes to alfresco eating, Carefree Station Grill & Bar doesn't limit guests to a small patio where tables are stuffed in like sardines. Instead, diners have the option of taking their meal in the garden courtyard, rooftop deck or atrium patio. Regardless of where they sit during brunch time, diners can choose from a menu of chicken-fried steak and eggs, stuffed French toast and many more tempting eats. www.carefreestation.com.
Best Farmers' Market
Phoenix Public Market-2011 Winner
Located Downtown, the Phoenix Public Market showcases in-season foods and one-of-a-kind crafts from local farmers, purveyors and artists in its open-air area. The market's Urban Wine Bar and Grocery is also hoppin' with hungry folks thanks to its delicious breakfast items, salads, sandwiches and more. www.foodconnect.org/phxmarket.
Best Breakfast
First Watch-2011 Winner
First Watch is a favorite among a.m. eaters due to its long list of breakfast favorites, including from-scratch multigrain pancakes, over-the-top omelets and even a health-conscious lineup of crepes, cereals and more. There are four Valley locations. www.firstwatch.com.
Best Health Food or Vegetarian Food
Fresh Mint-2011 Winner
Chef Mai Ly puts a Vietnamese twist on the vegetarian offerings at Scottsdale's Fresh Mint restaurant. The signature lemongrass curry dish, which can be made with tofu or Japanese eggplant, is a wholesome and flavorful favorite. www.freshmint.us.com.