Page 3 of 7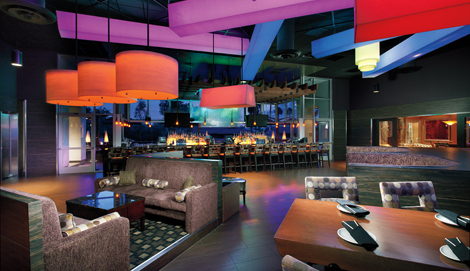 Best Asian Cuisine & Sushi
The Mint-2011 Winner
Those with a hankering for Asian fare, modern presentation and chic digs turn to Old Town's new The Mint. Respected Valley chef Johnny Chu dishes up a ginger-mint duck salad, edamame with truffle butter sauce, wasabi-soy chicken and, his favorite, the House Dynamite. www.themintaz.com.
Best Spa Cuisine
The Golden Door Spa Café at The Boulders Resort-2011 Winner
Just because you're at a spa doesn't mean you should have to stuff yourself with cucumber water and trail mix. Instead, The Golden Door Spa Café at The Boulders Resort offers satisfying salads, healthful wraps and sandwiches, seafood selections and even a gamut of guilt-free desserts. www.theboulders.com.
Best Grocery Store and Best Cup of Coffee
Luci's Healthy Marketplace-2011 Winner
Caffeine fiends flock to The Coffee Bar at Luci's Healthy Marketplace in Phoenix for mmm-inducing locally roasted organic coffee. With a fresh-brewed cup of joe in hand, shoppers peruse the market for local and regional labels of meats, seafood, dairy products, snacks, wine and beer and much more. www.lucishealthymarketplace.com.
Best Department Store Dining
Café Nordstrom at Nordstrom-2011 Winner
The espresso bar at Nordstrom, located at Scottsdale Fashion Square, whips up grab-and-go eats and drinks for the shopper-on-the-move while the marketplace cafe offers casual salads, sandwiches, pizzas and more. www.nordstrom.com.