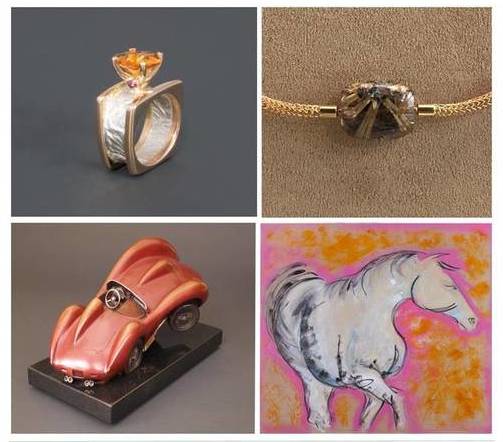 Kick off the holiday season and get a head start on your shopping at The Art Bar at their annual "Holiday Art Show" Thursday, December 6 through December 9, 2018. This fantastic Pop Up Gallery will showcase the work of Donna Bernstein, Donna Armstrong, Vicki Rapaport and guest artist David Venell.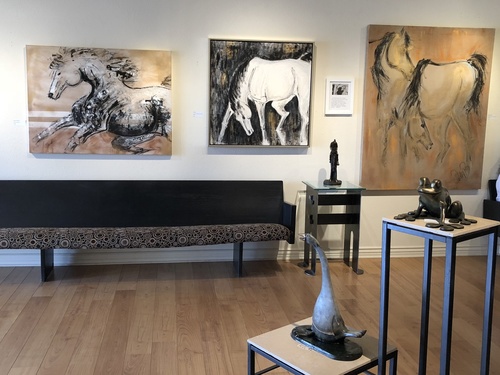 Come shop amazing original art, including equestrian contemporary artwork from Bernstein, original jewelry from Donna Armstrong and Vicki Rapaport and bronze sculpture from David Venell. Guests will enjoy light hor d'oeuvres and Eggnog during the evening receptions at the Art Bar being held on December 6-7 from 5:00pm to 7:30pm with an opportunity to meet the artists. Additional weekend shopping hours will be held on December 8-9 from 1:00pm to 5:00pm.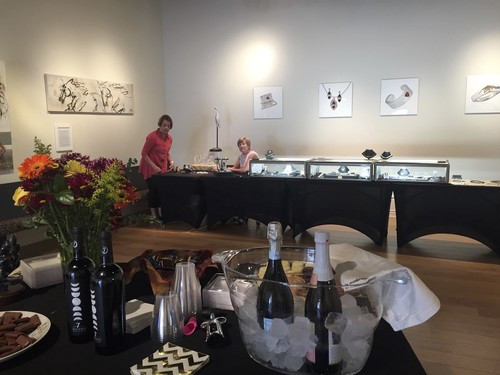 Artists Donna Armstrong & Vicki Rapaport at The Art Bar
Their name reflects their work and incorporates their names: Bernstein, Armstrong and Rapaport = "The Art Bar". The concept behind "The Art Bar" are three dynamic female artists who have created a brilliant pop up art series and gallery to showcase their work, (as well as invited guest artists) offering a new personality and flare. They have started presenting these pop up galleries typically November through February, roughly 4-6 times per year. Each event encompasses a sense of a "happy hour art show, i.e. bringing the fun back into collecting art or as they say, "Raising the bar on Art."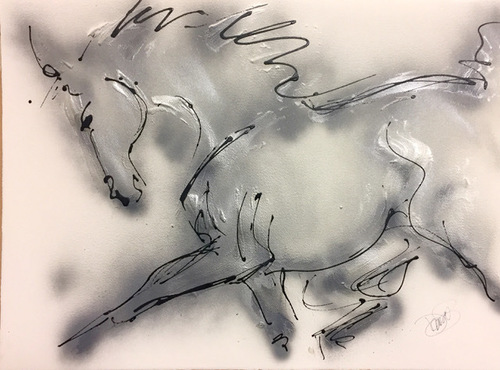 Painting by Donna Bernstein
Donna Bernstein is a largely self-taught who has studied privately with such artist's as international painter Robert Dash, contemporary abstractionist Christine Raymond, and modern metal sculptress Sue Latta. Bernstein's personal artistic blend and signature clean, fresh style creates art that is modern in structure yet deeply intimate, appealing to both the horse lover and formal art collector. Bernstein is now expanding the design of her paintings into equestrian fashion silk scarves, celebrating her work as wearable art. Over the years Bernstein has been profiled in numerous publications both in print and online including Riding Magazine; Horse Times Magazine of Cairo; Fine Magazine. Bernstein's work is included in both public and private collections around the world and she exhibits regularly around the United States. For more about artist Donna Bernstein visit www.donnabernstein.com.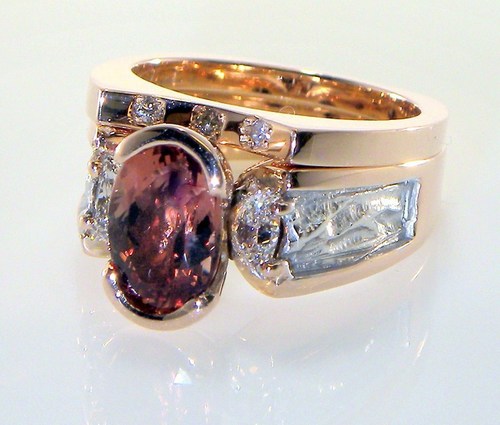 Jewelry by Donna Armstrong
Donna Armstrong has a studio filled with all things that glitter, turning raw materials into exquisite jewelry is her passion. Creating one-of-a-kind pieces for special occasions and turning family treasures into contemporary wearable jewelry is both very challenging and gratifying. A graduate of the Gemological Institute of America, she has been designing and creating jewelry for nearly 25 years. Beginning her career in Los Angeles she now designs and markets her jewelry from Scottsdale, Arizona. She has won many awards and has been featured in numerous publications. For more about artist Donna Armstrong visit donnaarmstrongjewelry.com.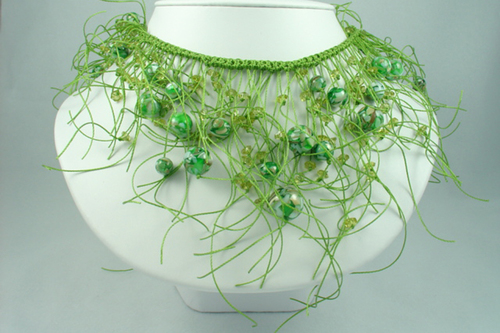 Jewelry by Vicki Rapaport
Vicki Rapaport is a fiber artist, a quilter, spinner and a weaver. In 2010 she ventured into jewelry arts, with her sister Donna, founding Bling Sisters. She would eventually move to Arizona to pursue jewelry making on her own. Rapaport works with beautiful stones and both silver and 18kt gold, designing one of a kind pieces that offer a loop-in-loop chain with special key ends that make the clasp the focal point for each piece. She will often do a necklace with a unique story, using a component that may have an unusual history. For more about artist Vicki Rapaport visit vickirapaportjewelry.com.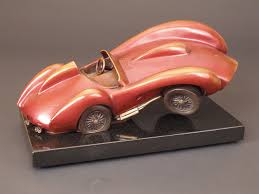 Bronze Sculpture by David Venell
Featured guest artist David Venell is an award winning bronze sculptor and jewelry designer. As an artist he feels very fortunate to be able to convey the mind's eye into a three dimensional work of art. His goal with his work is always to create a snapshot in time and to capture the chaos and calm of military life, past and present. As an artist, there is no higher compliment for me than to have my work inspire memories, emotions and sometimes tears. For more about artist David Venell visit http://dpvstudios.com.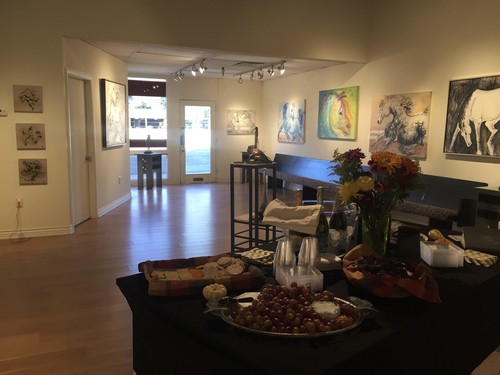 Gallery view at The Art Bar, Donna Bernstein Art Showcased
The Art Bar gallery is located in The Art Department at 14435 N. Scottsdale Road, Suite 300, Scottsdale. For more information about "The Art Bar" or their new "Holiday Art Show" visit https://theartbar.gallery. *Images are courtesy and copyright of The Art Bar and featured artists.