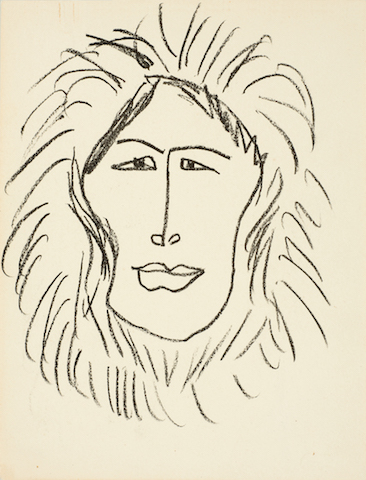 Photo courtesy of Heard Museum Design.
Henri Matisse is widely known for his unique approaches to color, composition and structured artworks. But the Heard Museum's newest exhibit showcases a very different side to the French painter—one that celebrates Inuit people through bold, black-and-white portraits, and that draws inspiration from a collection of Yup'ik (Native Alaskan) masks.
Yua: Henri Matisse and the Inner Arctic Spirit explores the unlikely artistic collaboration between Henri Matisse, the Inuit people and their culture. The exhibit features never-before-seen paintings and sketches from the acclaimed originator, along with dozens of photographs, cultural objects and preserved film of Matisse at work in his studio.
David M. Roche, director and CEO at the Heard Museum, spoke candidly about the significance of this exhibit and its cultural impact on the world of art.
"This is an exhibition that explores the relatively unknown connection between Henri Matisse, the great, French modern master, and the indigenous people of the Arctic," says Roche. "It's a big story. It literally spans cultures and continents and centuries."
The Heard has garnered a national reputation for itself as being a champion of American Indian art. The museum proudly displays dozens of unique exhibits each year that pair history with preserved art pieces to bring international stories of culture to life in their Downtown Phoenix location.
Sean Mooney, curator of the Rock Foundation and Chuna McIntyre, co-curated the show and noted that Matisse's unusual, artistic process is brought to life through the exhibited works at the Heard. Matisse would often sketch one of the masks, only to simplify the artwork later by removing details and eliminating any bold elements.
"He goes through this refinement process. You see it throughout his career," says Mooney. "He starts with a drawing that's a very representational reflection of the model. He repeats the drawing over and over again, and he reduces it to a bare-minimal presentation of a portrait."
Yua: Henri Matisse and the Inner Arctic Spirit runs through Feb. 3, 2019 at the Heard Museum. For more information on the exhibit and museum tickets, visit the Heard Museum official website.