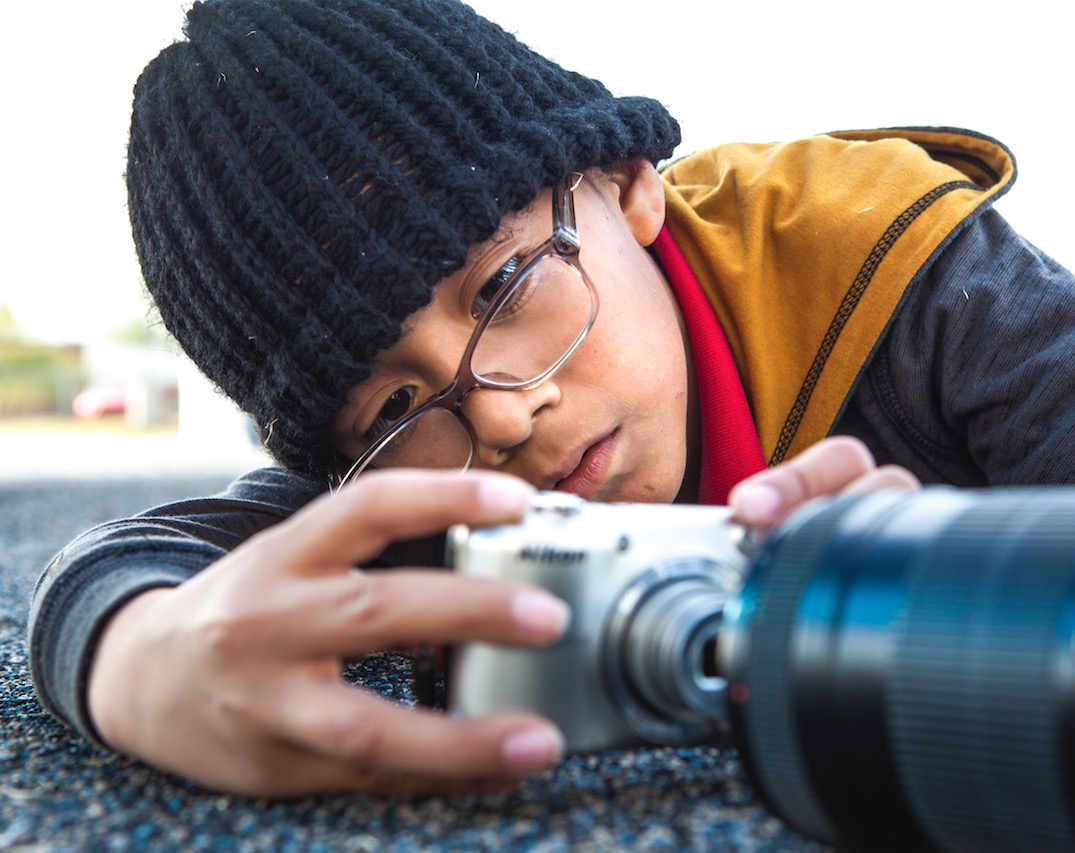 The newest gallery in the heart of downtown Scottsdale, FIAT LUX will host a special event to raise funds for Kids in Focus, a non-profit organization that uses photography to impact the lives of Phoenix's most at-risk kids.
The adults-only special event, "Noche para los Niños" will be a festive celebration of food, drink and live entertainment and will feature an exhibition of the enthralling photographs taken by children from Kids in Focus programs.
Each year, Kids in Focus pairs youth facing adversities including homelessness, poverty, neglect and abuse with Phoenix's top photographers who inspire the kids to see the world in a new light. These relationships foster self-esteem, creativity and trust, with the resulting photographs becoming an inspirational testament to the kids' resiliency and the power of hope.
"Noche para los Niños," will be held on November 1 from 6 to 9 p.m. at Fiat Lux to raise funds for the non-profit organization. FIAT LUX is Scottsdale's newest gallery, a cross between an art gallery and a pop up show, which has been recognized for exhibiting boundary-pushing art in a variety of mediums.
Tickets for the "Noche para los Niños" event are $75, with all proceeds supporting Kids in Focus.
For more info on the Nov. 1 event, click here.
To purchase tickets, visit kidsinfocus.org/events