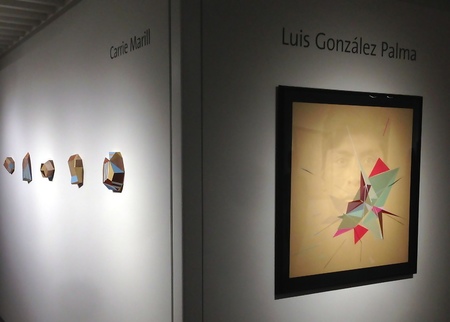 Lisa Sette Gallery presents an intriguing pairing of work by artists Palma and Marill, showcasing an engaging collection that includes the artist's latest photography, sculpture, and painting.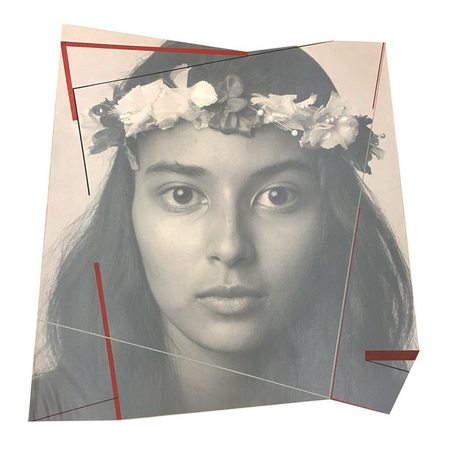 Luis González Palma's Möbius series presents fascinating portraits that are powerful and familiar, uniquely printed directly on canvas, dissected by colorful acrylic lines and geometric shapes. The imagery has a brilliant vintage quality due to the subject matter and muted tones of the photographs that are eerily beautiful. 

One striking photograph depicts an angelic young girl wearing a crown of flowers looking directly at the viewer, creating a sense of uneasiness, dissected by simple red, white and black lines that geometrically crops the image. In this series of work Palma says, "The important thing is establishing the relationship between the emotional, figurative portraiture and the abstracted, geometric imagery." According to the Lisa Sette Gallery, "The Möbius series stands alone as a profoundly moving collection of images that can be experienced without historical or geographical reference points."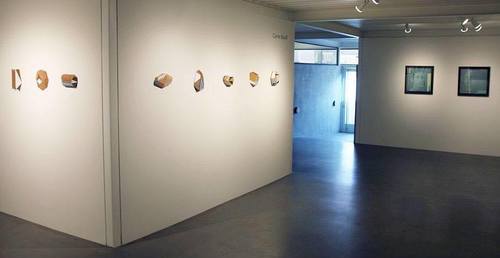 Phoenix based artist, Carrie Marill's latest series of work Unbalanced is an exciting new collection of mixed media work that is skillfully made and understated. This work is in response to Palma's Möbius series, creating simple geometric wood sculptures adorned with acrylic paint that protrude from the wall appearing modest yet offer a contemporary aesthetic.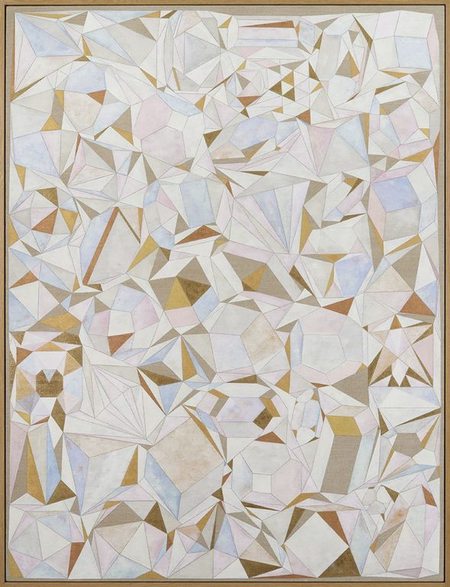 The collection features a single painting created titled "Thousand Kisses Deep" which features a series of repeated geometric shapes depicted in a subdued color palette. "In this series I am playing with these patterns and restricting my palette to let the hand and digital world compete in an aesthetic tease of balance and imbalance," according to Marill. "Marill chose crystal structures and geometric forms to explore the challenges of machine-made vs. hand-hewn, while attempting to bridge the gap between the natural and the technological, the emotional and the rational," states the Lisa Sette Gallery.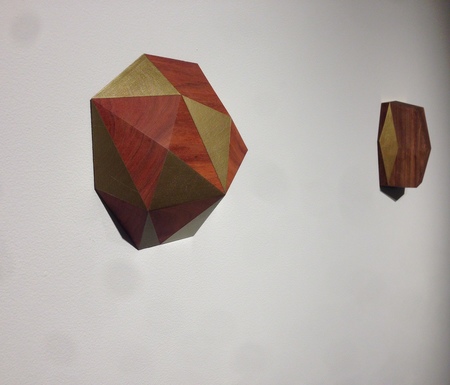 This exhibition will be on display through February 25, 2017. Lisa Sette Gallery exhibits both an emerging and established rooster of artists that work in a variety of mediums including painting, sculpture, photography, installation and performance art. Lisa Sette Gallery is located at 210 East Catalina Drive, Phoenix. The gallery is open to the public Tuesday through Friday 10am until 5pm and Saturday from 12pm until 5pm. For more information about the Lisa Sette Gallery or this exhibition visit them at lisasettegallery.com. *All artwork images courtesy and copyright of Lisa Sette Gallery and artists.