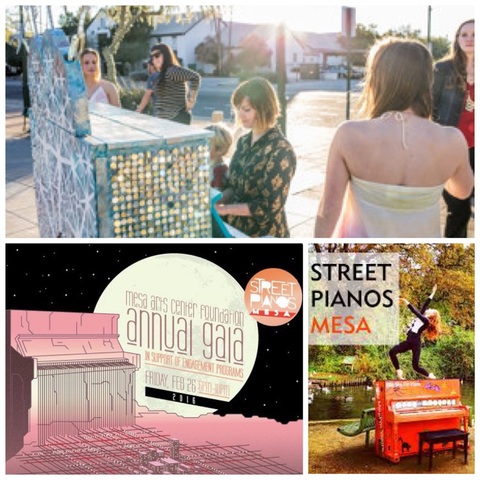 This Saturday, February 27th head over to the Mesa Arts Center for the FREE Public Kickoff Event of Play Me, I'm Yours, from 2-5pm where all 24 pianos are together for one day only!
Local artists and community groups have partnered and decorated 24 pianos with the hopes of activating and engaging the community in downtown Mesa. While enjoying the beauty of these pianos, people are encouraged to play, dance, and make music while discover everything Downtown Mesa has to offer.This exciting project was create by British artist Luke Jerram and "has been installed in cities across the globe, bearing the simple instruction "Play me, I'm Yours", touring internationally since 2008, the project has reached over eight million people worldwide with over 1400 pianos."

Mesa Arts Center Foundation will also host their Annual Gala in support of engagement programs this Friday, February 26th from 6-10pm with more information available here: http://bit.ly/1RcY5SA. This wonderful interative event will run from March 1st through April 9th, 2016. For more information about Street Pianos Mesa, Play Me, I'm Yours visit www.streetpianosmesa.com. Don't forget to tag and share your photos with #streetpianosmesa on social media.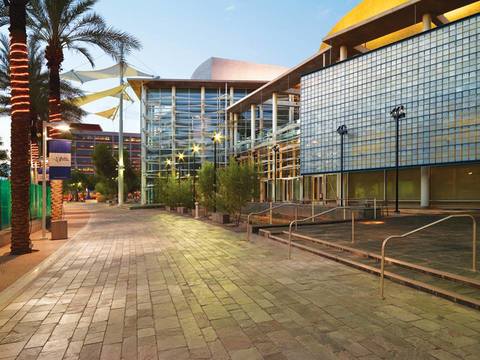 Plus don't miss exploring the Mesa Contemporary Arts Museum which is currently offering several incredible exhibitions including "Ecosystem" the striking work of Bradley Hart, who is a New York-based Canadian artist creating unique artwork by injecting bubble wrap with acrylic paint resulting in pixelated photorealistic images. Also on view is "Distant Visions: Apparatus and Ephemera from the Televisor Era 1884-1928", featuring the work of local artist Steve Gompf who creates mixed media sculptures with found object that displays "digitally manipulated and reanimated photographic motion studies by Eadweard Muybridge".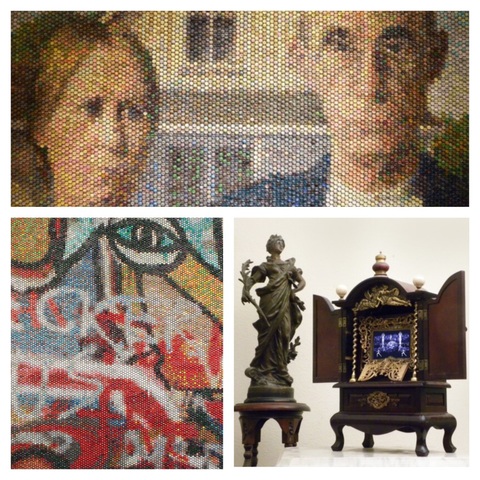 Enjoy "Jeff Reich: Recurrent Edges" highlighting his geometric ceramic sculptures with nature inspired surfaces, as well as his latest series of surrealist landscapes created with acrylic paint. Lastly don't miss the much anticipated "37th Annual Contemporary Crafts" exhibition spotlighting contemporary crafts guest juried by Elisabeth Argo, the Associate Curator of American Modern and Contemporary Crafts and Decorative Arts at the Philadelphia Museum of Art. This exhibition showcases a diverse selection of 53 artworks including ceramics, fibers, basketry, metals, wood, glass, jewelry, papermaking and book arts created by 34 artists from around the country.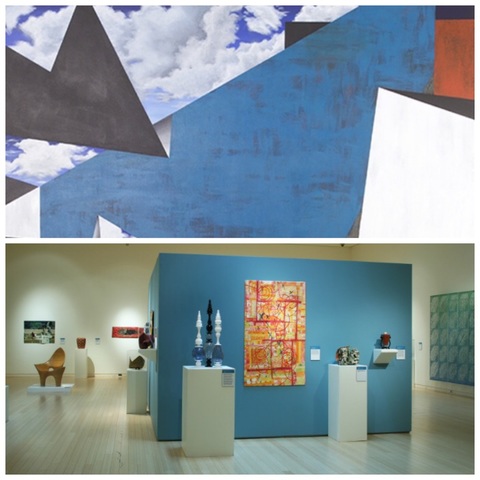 It is the perfect time of year to get out and explore the arts, music and downtown Mesa! The Mesa Arts Center is located at One East Main Street in downtown Mesa. Be sure to visit their website for a complete list of exhibitions and upcoming events http://www.mesaartscenter.com/ and follow them on twitter at @mesaartscenter. *Images courtesy of Mesa Contemporary Art Museum.