Scottsdale Public Arts has brought us another captivating exhibition with "Cultural Savant: The Art and Collections of Joe Willie Smith" to the Gallery at the Scottsdale Civic Center Library.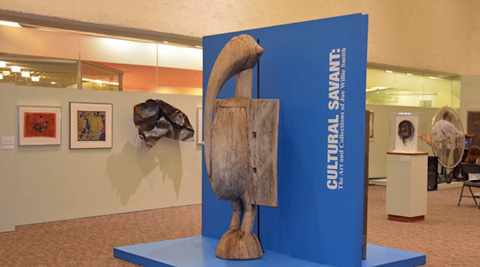 September 4th marked the kick off of the fall season with a packed artist reception, lecture from the artist and performance. This exhibition highlights the beautiful artwork and collections of local artist Joe Will Smith. Mr. Smith is a local multi-media artist with a commercial art background who currently teaches at Phoenix College. He has exhibited his work around the country and his artwork is included in the prestigious museum collections of the Phoenix Art Museum and Butler Institute of American Art. "Cultural Savant" invites viewers into the fascinating world of Smith with an eclectic blend of objects and artwork, including paintings, serigraphs, masks, furniture, musical instruments and more.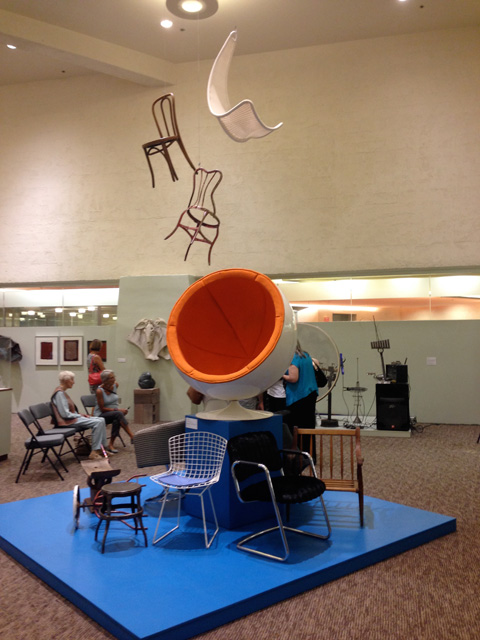 Upon entering the Gallery you are immediately struck by a cluster of chairs hangs from the ceiling while glass cases are filled with various exotic finds like African masks and bones, while walls are adorned with colorful artworks. One of Smith's latest artworks is a massive crushed metal sculpture of brilliant steel doors from the cab of a giant crane. When you examine the metal artworks closely one notices the history of the metal, the detail in the folds of the metal, the color variations, the, and raw energy of the pieces. This work is apart of his latest series entitled "crushed", which focuses on reusing found and repurposed metals that have been crushed and altered by painting, scratching and drawing on he metal to create the final artwork. Also on view are Smith's "Sonic Sculptures", which utilize repurposed materials to create beautiful instruments, going beyond just the visible.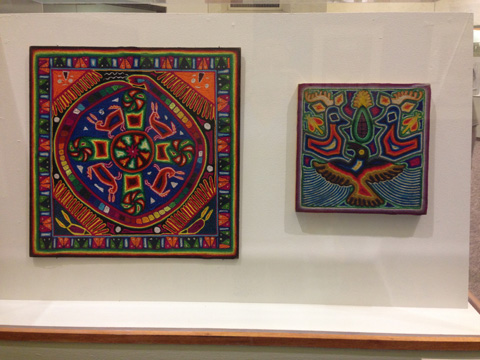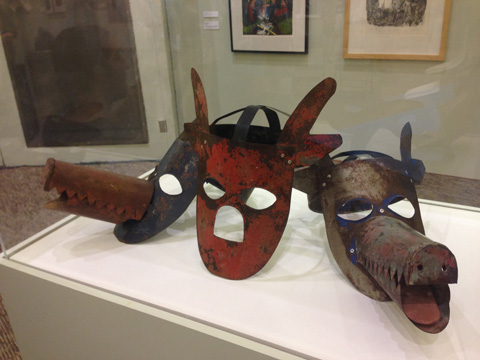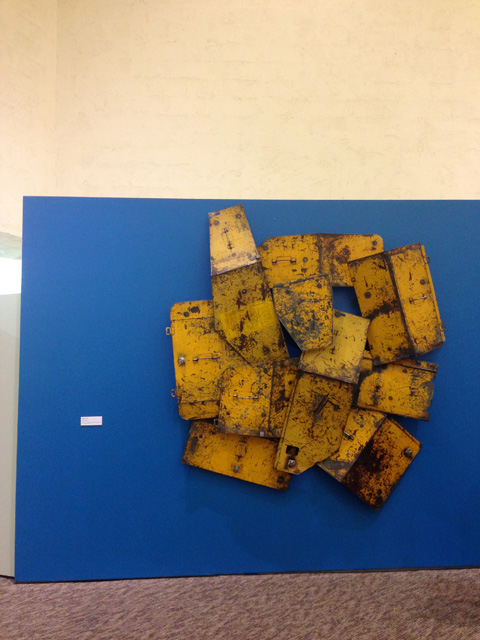 This is a wonderful exhibition for all ages offering an excellent variety of artwork. It is a great way to introduce children and adults to spectacular local contemporary art. On Wednesday, October 1st from 2-4 pm
 Scottsdale Public Art is offering a wonderful free printing workshop with the artist, Joe Willie Smith where you will have the chance to learn how to make unique "Junkprints", monoprints on paper with items from the artist's collection. Be sure to 
RSVP for this special event because space is limited. Explore "Cultural Savant: The Art and Collections of Joe Willie Smith" at the Gallery, on view until November 20th, 2014.