From oil painting and woodwork to glass blowing and digital art, the Prescott Area Artist Studio Tour gives guests the unique opportunity to watch artists in action. From Friday, Oct. 6 through Sunday, Oct. 8, the annual Prescott Area Artist Studio Tour will return to the Quad Cities.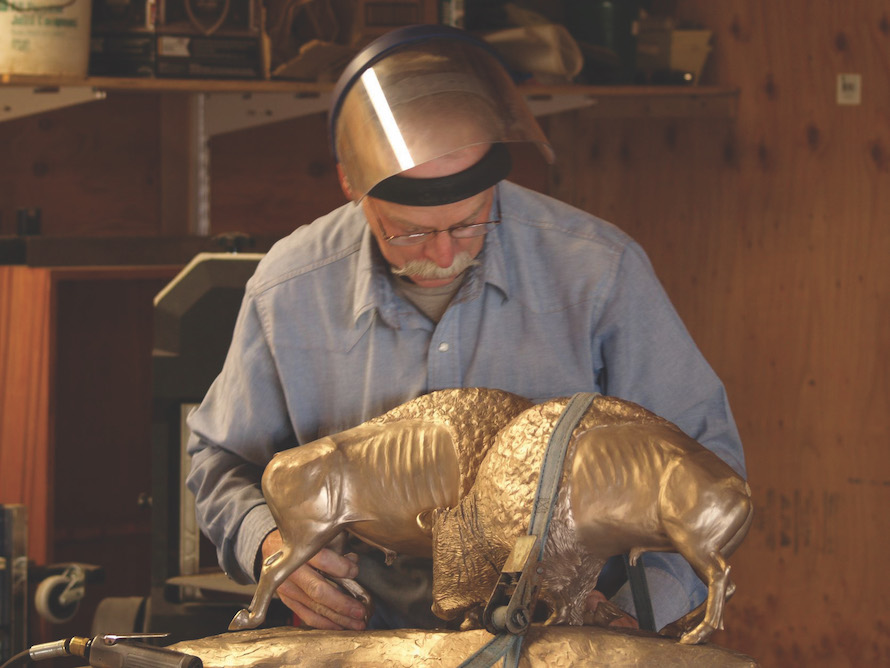 Sculptor Douglas Brown
The North-Central Arizona communities of Prescott, Prescott Valley, Chino Valley and Dewey/Humboldt host this yearly event to promote art education and foster an appreciation of art. The tour will take visitors to observe artists working on their craft, where they can interact with artists and learn about the techniques and processes behind different art forms. More than 60 artists are participating in the tour across five art centers and 45 private studios.
Outside of private studios, many artists will be exhibiting at each of the art centers, including Mountain Artists Guild, Suze's Prescott Center for the Arts, 'Tis Annex Art Education Building, Town of Prescott Valley and Yavapai College Visual Arts. Artists on the tour focus on a variety of different mediums. Some participating artists include:
Author and illustrator Diane Iverson
Most artists on the tour are raffling off art pieces, where proceeds will fund next year's tour and art programs for kids in the Quad Cities area. Raffle tickets can be purchased at most tour stops and can be used at all locations. Winning tickets will be drawn after 4 p.m. on Oct. 8 for each location.
In collaboration with the City of Prescott and the Prescott Area Arts & Humanities Council, The Prescott Area Artist Studio Tour is a 501(c)(3) non-profit organization that strives to educate the public about why and how art is created.
From 10 a.m. to 4 p.m each day on Friday Oct. 6, Saturday Oct. 7 and Sunday Oct. 8, guests may follow yellow signs and tour booklets to artists' studios or can use the map online. For maps and more information, visit prescottstudiotour.com.
Photos courtesy Prescott Area Artist Studio Tour