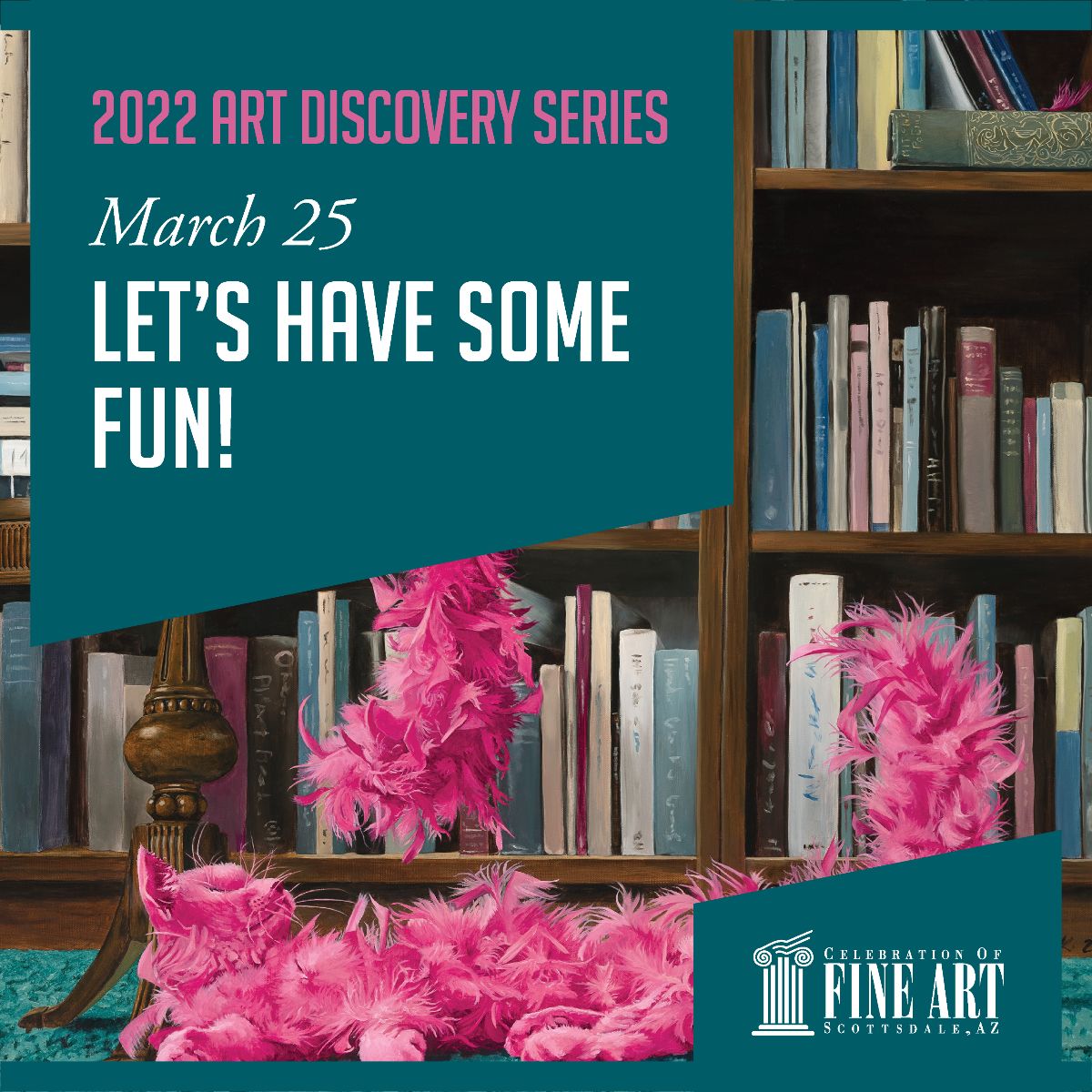 There's still time to join the 32nd Annual Celebration of Fine Art.
The Celebration of Fine Art is located in the "big white tents" in the heart of beautiful Scottsdale, Arizona on the southwest corner of Hayden Road and the Loop 101 at 18400 N Hayden Road. There is a Café, restrooms and plenty of free parking on site. Meet Co-Owner and Show Director Susan Morrow Potje in our Trendsetters section.
Tickets are $10 for adults and $8 for seniors and military. Children under 12 are admitted at no charge.
Take a quick video tour of The Celebration of Fine Art to see what you've been missing.
Catch up
See The Western Story from last week at Art Discovery. Watch on YouTube.
Meet Jan Bushart and learn how she creates an immersive experience through her art.
If you can't make it in person you can also participate in the new online marketplace!