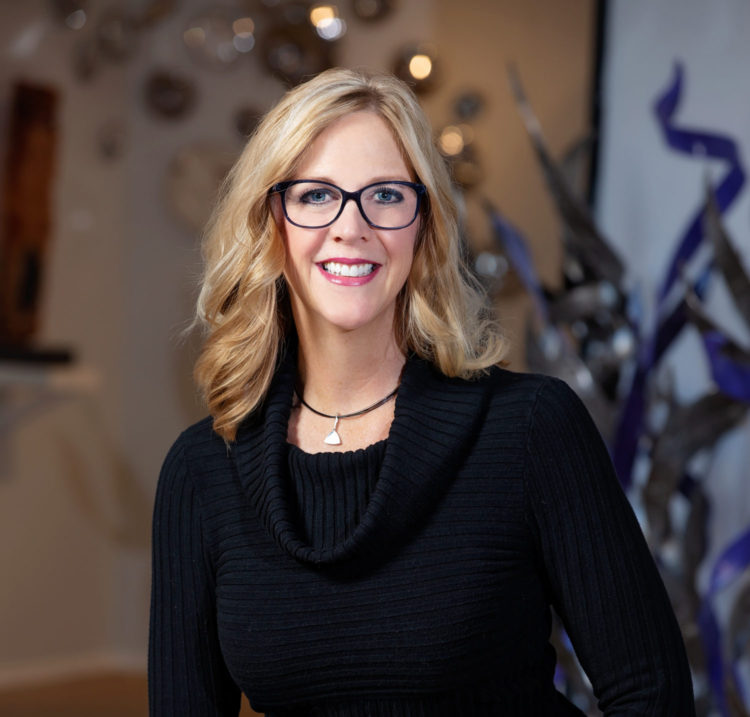 Name: Susan Morrow Potje
Facebook: https://www.facebook.com/CelebrationOfFineArt 
Instagram: https://www.instagram.com/celebrationoffineart/
Website: https://celebrateart.com/
Age: 57
Title: Co-Owner and Show Director
Married/Single: Married
Kids: 0
City you live in: Scottsdale
A typical day in my life includes… I usually start my day with a workout, a walk or a quite time with coffee. During the show season –– January through March –– I'm at the tent by 9 a.m. to make sure everything is ready before the doors open at 10 a.m. Once the show opens, there is no typical day.
I might be in the office helping with artist sales and packing up artwork, out on the floor answering questions and talking to artists and collectors, or in the cafe helping with food orders. There is always lots of interaction with others and the days go by quickly. I really love it! 
I was born…Omaha, Nebraska
My favorite thing about Arizona… our beautiful sunset. One of my favorite views is looking out over our sculpture garden at the Celebration of Fine Art toward the McDowell Mountains when the sun is rising.
I'm listening to… happy music.
My family… is very important to me. I value any time I can spend with them.
If I could have dinner with anyone, it would be… any gathering of my favorite people and joyful conversations.
One thing I cannot live without…artwork! It invigorates me.
When I was younger, I wanted to be… an entertainer.
I'm inspired by…my family and the amazing artists I get to be surrounded by every day.
The one person who motivates me is…my husband, Jake.
If I could change anything in the world, it would be… that people would be nice to each other.
The perfect day would be… the present.
My first job was…at the Henry Doorly Zoo in Omaha, NE. I worked in the concession stand by the elephants and seals! It was a very fun place to work.
My favorite escape… Walking and enjoying nature without a phone or other distractions.
My life… is a blessing.
I'm currently working on… the idea of writing a book.
Always… start each day with gratitude and celebration of the good things.
Never… let doubt stop you from doing what you were made to do.
Favorite Quote… "If we did everything we were capable of we would literally astound ourselves." Thomas Edison
Biggest Dream… continuing to provide artists with an unparalleled opportunity to make a great living doing what they love and collectors with the opportunity to surround themselves with things of beauty.
My Pet Peeve(s)… people who put themselves down. 
More About Susan Morrow Potje:
I am the co-owner and show director of the Celebration of Fine Art, the longest-running art show in Arizona. The 10-week show features 100 artists from around the world who are at the show daily in their working studios. The Celebration of Fine Art has come to be known as the place where artists and art lovers connect.