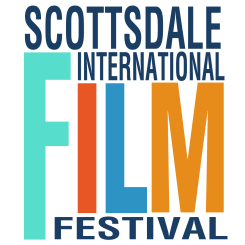 The Scottsdale International Film Festival Celebrates 20th Season with 2nd LOOK STREAMING CINEMA
The Scottsdale International Film Festival (Festival) an annual event that connects audiences with award-winning cinema from around the globe, presents the 2nd Look Streaming Cinema from Friday, May 14th through Tuesday, May 18th.
In honor of its 20th Anniversary, the Festival curated a retrospective of 20 audience favorites from the past 20 years. Included in its line-up are films that won the Audience Award from their given season as well as "Best of…" nods from the Phoenix Film Critics Society.
All films are available NATIONWIDE 24-hours a day over five days

Purchase individual screenings ($5.99-$10.99) or a VIP Pass ($99 – All Access)

Tickets on sale now @http://bit.ly/2ndLookSIFF
Film List:
• After the Storm
• Alamar
• Antarctica: A Year on Ice
• Becoming Astrid
• Ben X
• Bride Flight
• By the Grace of God
• Gloomy Sunday
• Human Capital
• In Syria
• The Jewish Cardinal
• Lore
• Lumumba
• A Man Called
• My Little Sister
• North Face
• The Salt of Life
• Séraphine
• Shun Li & The Poet
• Theeb
To learn more about the 2nd Look Streaming Cinema, please visit:
https://2ndlookstreamingcinema.eventive.org/welcome.