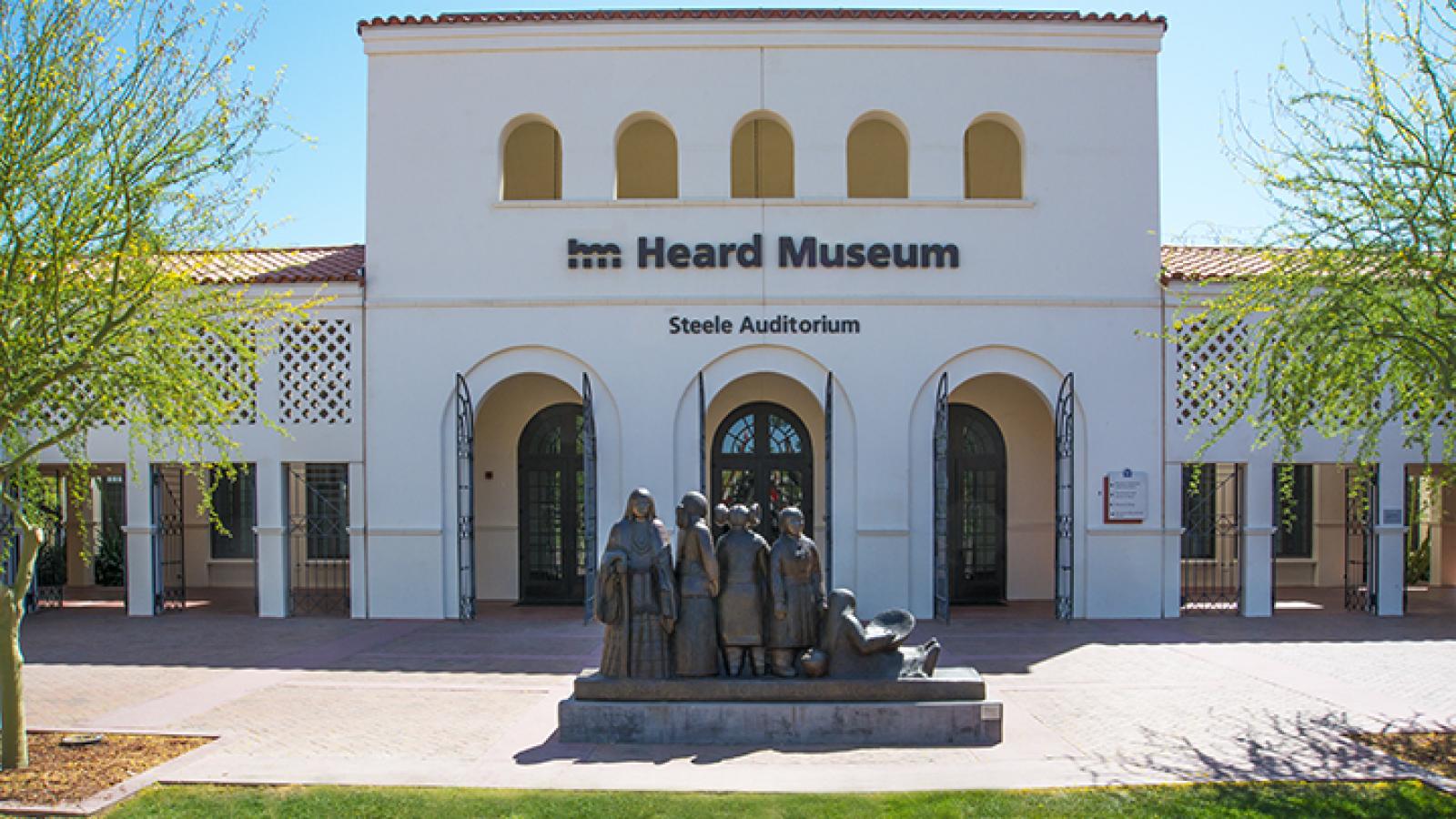 The Heard Museum has announced the expansion of its popular holiday program, Holidays at the Heard, extending it to every Friday and Saturday between Thanksgiving and Christmas as well as Dec. 29 to Dec. 31, 2020. Shop for holiday gifts, enjoy live musical performances, meet with and buy from featured American Indian artists, and more.
Highlights:
Live music and artist demonstrations each Friday and Saturday


Meet featured American Indian artists in the world-renowned Heard Museum Shop


Browse the Heard Museum Shop for guaranteed authentic American Indian art and gifts


Museum admission includes Larger Than Memory, named Best Art Exhibit by Phoenix New Times


Courtyard Café opens for lunch from 11 a.m. to 2 p.m.



Coffee Cantina opens for a grab-and-go lunch, or coffee, tea, and a sweet treat until 4 p.m.
Holidays at the Heard Schedule of Events:
Friday, Dec. 11 & Saturday, Dec. 12
Live Music: Artificial Red with Randy Kemp, (Choctaw/Mvskoke-Creek/Euchee), flute player and spoken word and Dean Yazzie, Dine (acoustic guitar).
Featured Shop Artists (Saturday and Sunday): Jesse Monongye (Navajo), Vern Begaye (Navajo), Sheryl Sunsunkewa (Hopi), Gerard Begay (Navajo)
Friday, Dec. 18 & Saturday, Dec. 19
Live music & featured shop artists: To be announced. For details, visit:
https://heard.org/event/holidays-at-the-heard/
Tuesday, Dec. 29, Wednesday, Dec. 30 & Thursday, Dec 31.
Programming to be announced. For details, visit:
https://heard.org/event/holidays-at-the-heard/

Health and Safety Procedures:
Advance tickets are recommended

Face coverings are required for staff and visitors in indoor spaces

Social distancing will be enforced – parties that are not visiting together should maintain a 6-foot distance or more from other parties

Disposable face coverings and gloves are available upon request and are free of charge

Museum attendance will be limited to 100 visitors per hour
For a complete list of our safety protocols, please visit:
heard.org/reopening.