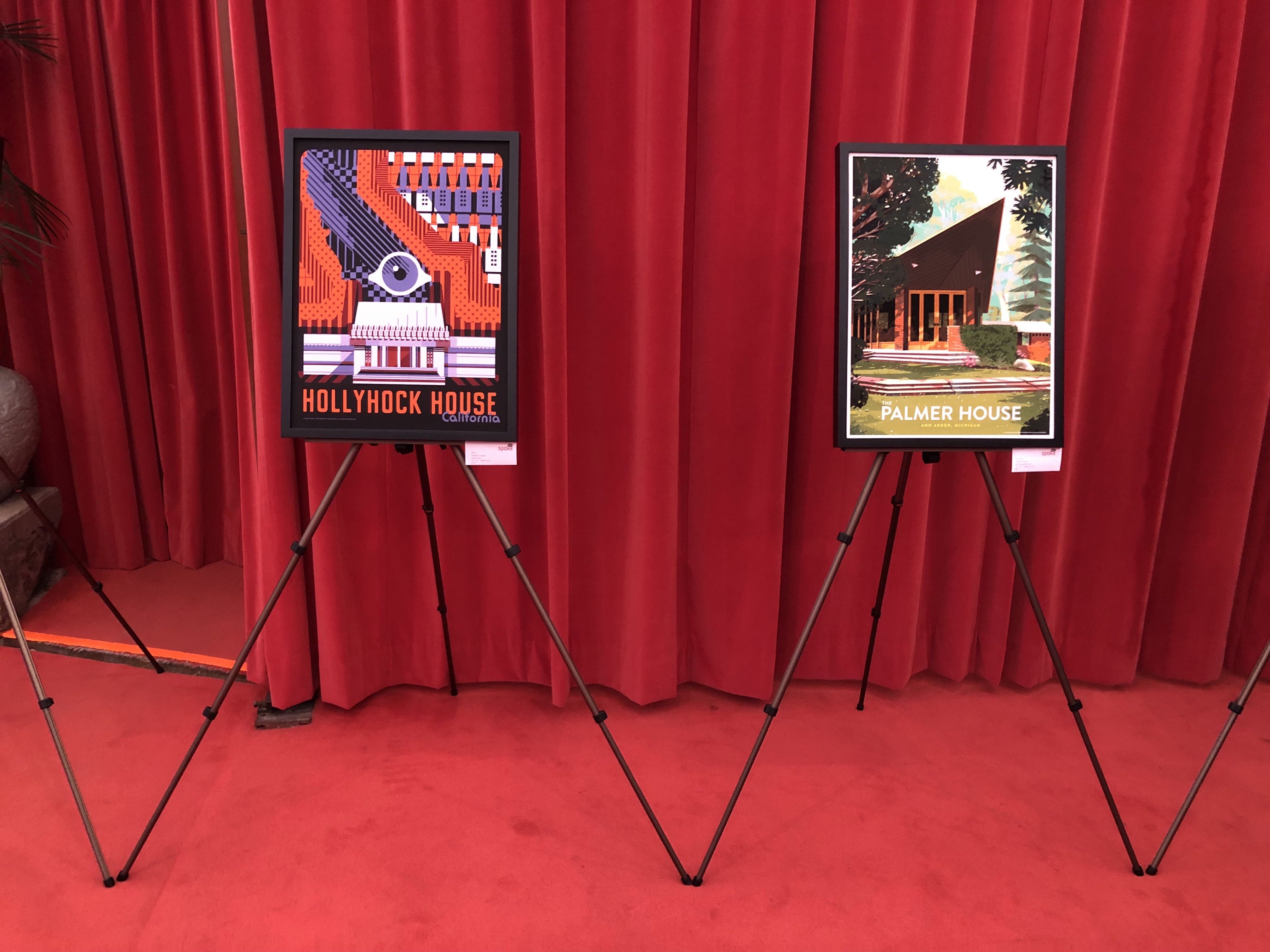 Time stands still at Taliesin West. Driving up the winding trail to the sprawling yet unimposing estate, it's easy to imagine that the great expanses of desert landscape and panoramic views haven't changed much since Frank Lloyd Wright designated the compound his winter home and school of architecture in 1937. Although the distant skyline is now marked by modernity, something about Taliesin West seems untouched by the impressive growth experienced by the Valley since then.
San Francisco's Spoke Art defined the effect of Wright's organic architecture best: it's timeless. To capture the spirit of the renowned architect's work, the gallery partnered with the Frank Lloyd Wright Foundation to commission more than one dozen international artists to design prints that portray some of Wright's most celebrated projects. Artists derived inspiration from the See America posters released by the Works Progress Administration in the 1930's and 40's.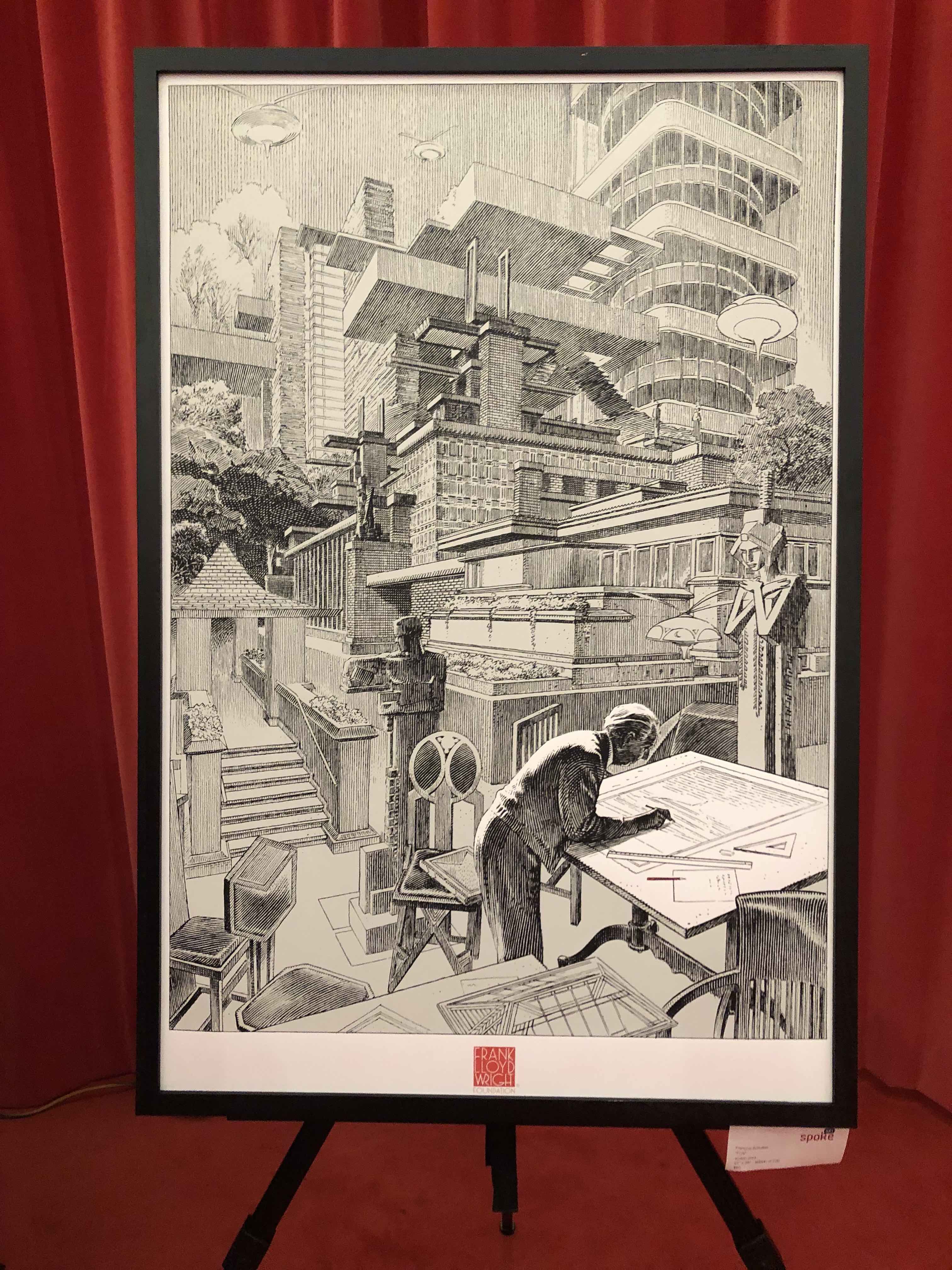 Taliesin West served as the venue for the opening exhibition of "Timeless." From June 14 to 16, Spoke Art hosted a pop-up gallery in the Music Pavilion with featured work by Allison King, Francois Schuiten, George Townley, JC Richard, Kim Smith, Matt Taylor, Max Dalton, Nico Delort, Rory Kurtzy, Steve Thomas, Thomas Danthony and We Buy Your Kids.
Next month, the exhibit will travel to Hashimoto Contemporary in New York City from July 26 to 28. For those who are unable to visit either pop-up, a limited number of prints will be available for purchase online following the end of the tour.