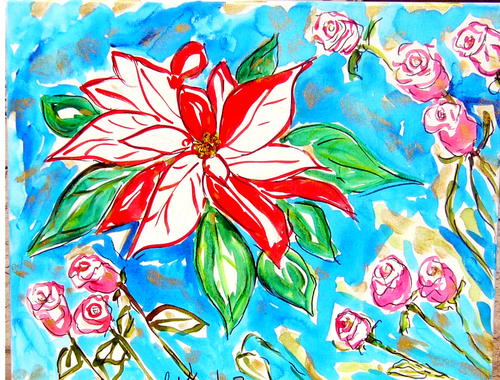 Gallery Andrea presents their Christmas Poinsettia Art show for the month of December! This wonderful show features dazzling Christmas Poinsettia miniature paintings and fashion made with Poinsettias just in time for the holidays.
Give the perfect this year and come shop original mini Poinsettia paintings and their latest wearable art floral fashions including scarves, dresses and leggings with Christmas Poinsettia's on them. Poinsettia's were considered by the ancient Aztecs to be symbols of purity, but today poinsettias symbolizes good cheer and success and are said to bring wishes of mirth and celebration. Also on display "Rooster Art" by Kristine Andrea a local Canadian artist and "Abstracts" by Lucie Marlo. This exhibition will be on display through December 31, 2018 with a special reception held this Friday, December 7 from 12-4pm.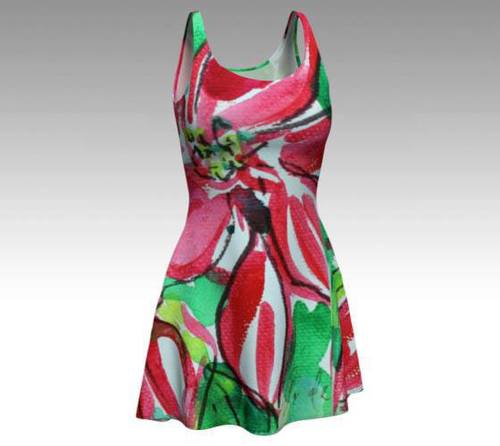 "Wearable Art Floral Fashion Dress" by Andrea Zakrzewski
A staple of the Scottsdale art scene in Old Town Scottsdale's Gallery District since 2004, Gallery Andrea is owned and operated by international artist Andrea de Kerpel and her daughter Andrea Zakrzewski. Gallery Andrea showcases diverse variety of artwork and styles, in addition to a small rooster of artists that are local, national and international.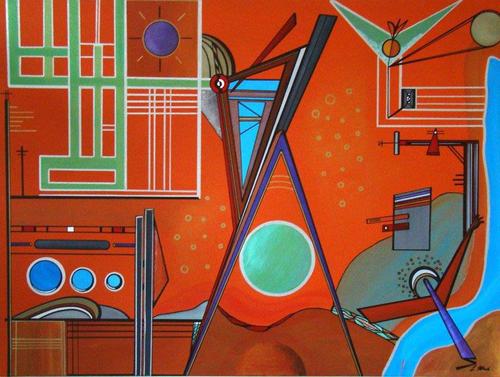 "Abstracts" by Lucie Marlo
Andrea de Kerpely-Zak is known for her colorful and delicate impressionist "Healing Flowers" that symbolize freedom and healing, which she has been creating for over 35 years. Daughter and gallery partner, Andrea Zakrzewski paints akin to her mother utilizing a palette knife to create work that is inspired by nature reflecting a loose impressionistic style.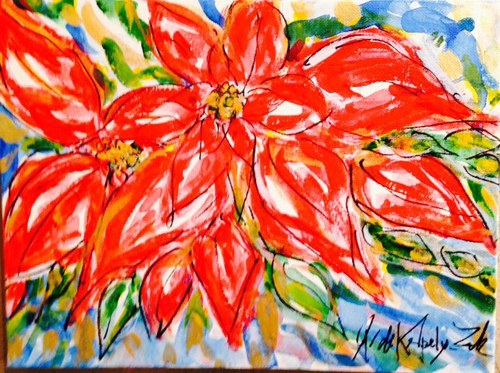 "Christmas Celebration' by Andrea de Kerpely-Zak
Andrea Zakrzewski has created impressionist florals employing her signature palette knife technique. Zakrzewski has infused her love of her mother's work with her passion for the impressionists like Monet, Van Gogh. She has now add fashion designer to her resume, creating custom designed floral wearable art available at the gallery and online Andreazfloralfashion.com.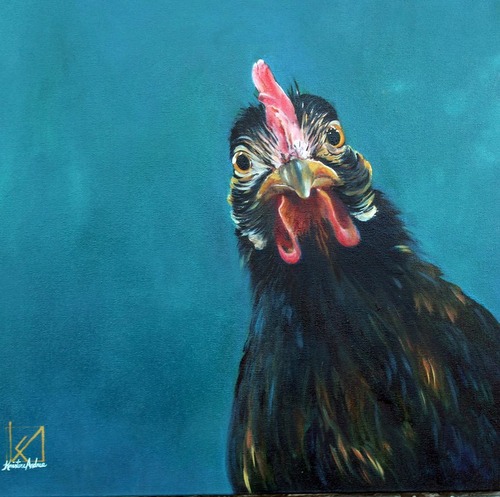 "Rooster Art" by Kristine Andrea
Visit Gallery Andrea and experience their incredible artwork first hand and meet this delightful and dynamic mother-daughter duo! The gallery is located at 7019 E. Main Street, Scottsdale open daily from 11am to 5pm, Thursday 7pm to 9pm ( for the weekly Scottsdale ArtWalk each week). closed only on Sunday. For more information about this exhibition or Gallery Andrea visit http://artandrea.com/. * All images are courtesy and copyright of Gallery Andrea.