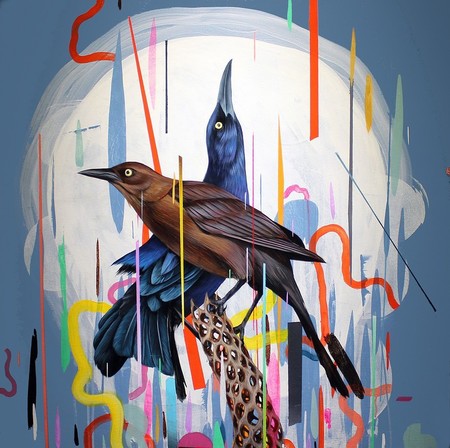 Arizona Native Frank Gonzales is a skilled artist who creates imaginative acrylic paintings that capture the essence of the Sonoran desert.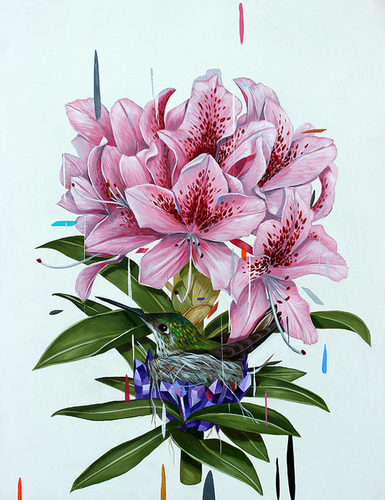 He blends brilliant colors, geometric shapes and classical subjects with a refreshing voice and unique style all his own. The artist begins with a single image or the background color, allowing his compositions to happen organically, each move building of the next. The artist prefers to keep the backgrounds in his paintings simple and with muted colors, only secondary to the subjects, which are highly detailed, vibrant and enchanting.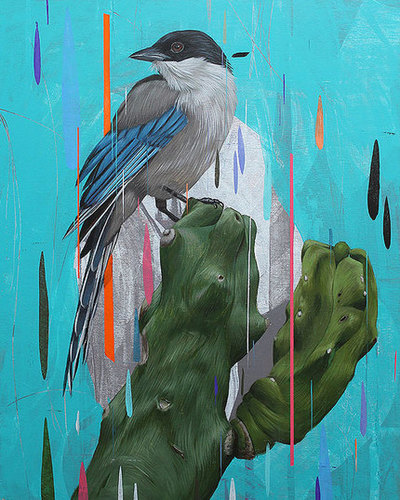 Gonzales says he "takes references from various sources including books, the net and photos to comprise and create my own imagery", elaborating further, "by creating my painting through reference or made up elements, there becomes a play between artificiality and realism." The result is realistic renditions of flora, fauna and animals found around the valley disrupted by spontaneous colorful geometric shapes or paint drips. The artist goes on to say "My various marks and color glitches mimic this uncertainty resulting in visual stillness and movement."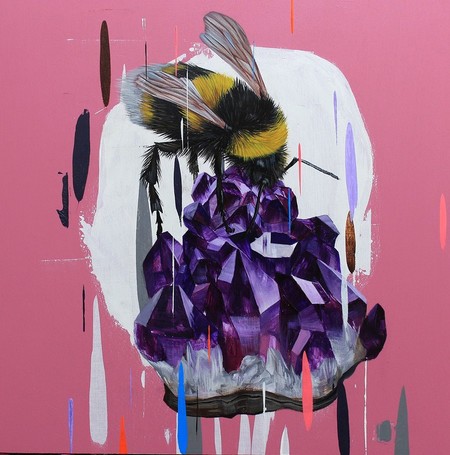 He we traditionally trained in the arts, studying painting at Mesa Community College continuing on at Laguna College of Art and Design where he received his Bachelors of Fine Arts Degree. Gonzales has had the opportunity to exhibit his work around the nation, most recently with several exhibitions including The Gallery @ Appaloosa Library in Scottsdale, PhICA Hot Box Galleries in Phoenix, S.T.E.A.M. at the Tempe Center for the Arts, and Thinkspace Gallery in California.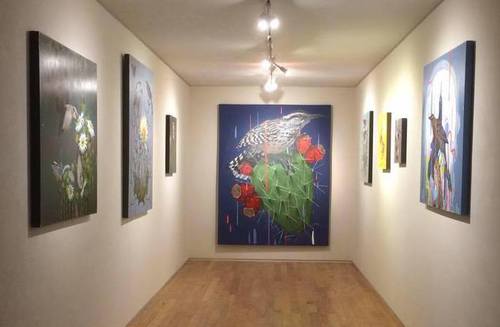 Several galleries around the nation, including Beals and Co., Silver Queen Fine Art, Lotton Gallery, Thinkspace Gallery, Archimedes Gallery and Antler Gallery, represent his work. He recently completed several mural commissions for the Starbucks  at various Phoenix locations. In addition to his art career Gonzales is an exhibition designer and preparator for Mesa Contemporary Arts Museum.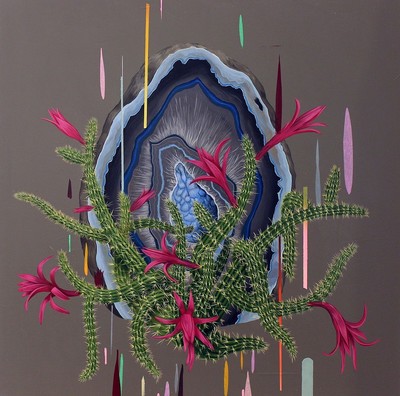 His artwork has been featured in several publications including American Art Collector Magazine, Juxtapose Magazine, Colossal, and Phoenix New Times, just to name a few. For more information about this talented artist visit him online at FrankGonzales.net. *All images are courtesy and copyright of the artist.