If you're a native to Tucson, you are already aware of the plethora of holiday events that Old Pueblo hosts each holiday season.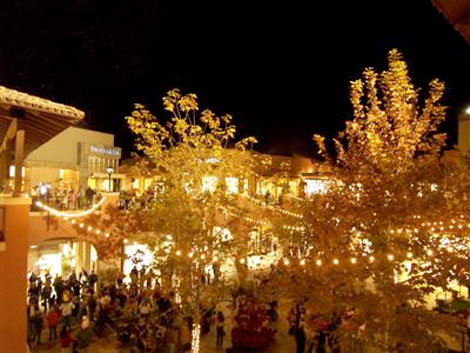 Here, we've rounded up some of the season's must attend social events for families.
16th Annual Downtown Parade of Lights will take place on December 18th downtown at Armory Park, this holiday parade with commercial, non-profit, community entries, Santa, lighted vehicles, floats, music, food and musical groups, free, 6 pm.
17th Annual Jingle Bell Walk held at Reid Park takes place December 4th. This popular Tucson events has jingle bells on the shoes of 100s of people walking & running a 5K, costumes, food, fun, children's activities, free T-shirt, $35 minimum pledge for Arthritis Foundation, check in at 9 am.
Winterhaven Festival of Lights in Winterhaven neighborhood, walk-through nights every night, drive-through on select dates, donations for Tucson Community Food Bank. There is no entrance fee to the Winterhaven Festival of Lights. For 59 years, the residents of Winterhaven have hosted the Festival as their gift to the community.
As a bonus, the event is also for a good cause, as a fundraiser for the Tucson Community Food Bank. Guests are asked to consider bringing canned food or making a donation when arriving. Food Bank volunteers will be at the Country Club and Ft Lowell entrances.5:30 pm to 10:00 pm each night. Winterhaven is located in central Tucson. Entrances into the neighborhood during the Festival are off Ft Lowell and Prince. Visitors may walk all nights.
2010 Oro Valley Holiday Festival of the Arts held at the Oro Valley Marketplace. Arts and crafts of all kinds will be on display and available for sale at the two-day 2010 Oro Valley Festival of the Arts, December 4 and 5 in Southern Arizona's largest outdoor shopping center. Dozens of local artists will showcase jewelry, ceramics, sculptures, paintings and more in what should be an excellent shopping opportunity for folks looking for that one-of-a-kind gift this holiday season.
Admission to the Oro Valley event is free of charge. The free festival will take place at a new, environmentally-responsible 115-acre shopping destination on Saturday, Dec. 4, from 9 a.m. to 4 p.m. and Sunday, Dec. 5, from 10 a.m. to 4 p.m. A pre-party, tree lighting ceremony will start the festivites Friday, Dec. 3, from 5:30 to 8:30 p.m., as a 25-foot Christmas tree towers over the Marketplace. The preliminary celebration, co-hosted by the town of Oro Valley, will feature music and dance shows by local schools, a fire pit with s'mores sponsored by Golder Ranch Fire District and crafts and cookie decorating presented by Best Buy.
To Learn More
Downtown Parade of Lights, 520-837-6504 or www.downtowntucson.com.
Jingle Bell Walk, 520-917-7070 or www.arthritis.org.
Winterhaven Festival of Lights, 520-881-4483 or www.winterhavenfestival.org.
Oro valley Holiday Festival, www.orovalleymarketplace.com.