Page 1 of 2
Leave your BlackBerry and laptop at home, and breathe some fresh air in Greer.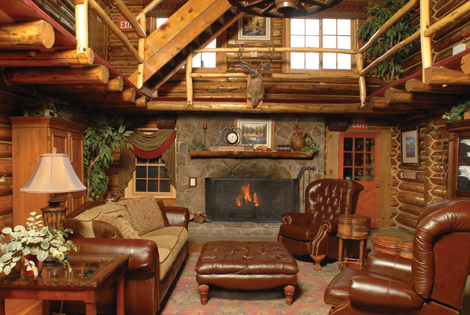 During the five-hour drive from Tucson to Greer (year-round population: 150), I couldn't help but wonder if it was really necessary to go to all this trouble. Sure, I knew the mountains would be postcard-perfect and the cabins would be cozy and quaint; but still, I had my doubts. I figured myself to be more of a big-city kind of gal, more inclined to spend my days lounging by the pool of a five-star resort than blazing a trail through the forest. But shortly after my arrival, as I lounged on the spacious patio of the Greer Lodge, watching other visitors fly-fishing and feeding the ducks in the small ponds on the picturesque property, I began to understand why so many Arizona families make the trek to this charming locale.
First of all, Greer is pretty—really, really pretty. Whichever time of year you choose to visit, you can't go wrong. Choose spring for flowers and greenery, fall for strikingly beautiful foliage or winter for the pristine blanket of snow. Of course, a summer getaway to Greer, where the average summer temperature is approximately 75 degrees, is a no-brainer for those of us who measure the summer temperature not by whether or not you can fry an egg on the sidewalk, but rather, how long it takes to do so.
It's also an ideal destination for a variety of leisure purposes. Greer Lodge Resort, one of the largest and best-appointed accommodations in the area, staffs a full-time wedding coordinator who will help you plan your dream reception in one of three different facilities on the property. For a rehearsal dinner, options range from elegant to intimate And if you're not into destination weddings, a honeymoon in Greer is a great option for romance and relaxation, without the hassle and last-minute bustle of overseas travel.