Today is a very special day in Tucsonan history: It is, in fact, our historical town's birthday. The town of Tucson has been celebrating its birthday during the entire month of August since 2006, thanks to centenarian and community leader Cele Peterson, who started the tradition. Although the area we now know as Tucson dates back 4,100 years ago with the arrival of corn and farmers from Mexico, it wasn't until Aug. 20, 1775 that Captain Hugo O'Conor chose what is now downtown Tucson as the site for the historic Presidio San Agustin del Tucson.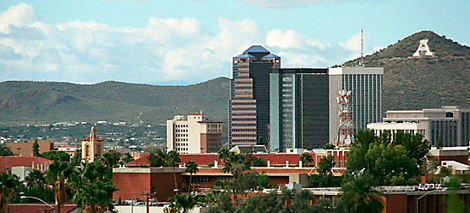 Tucson birthday festivities including walking tours, art programs, live music and dance, open houses and much more have been taking place all month long, but the celebration isn't winding down just yet. Here are a few celebratory and family-friendly birthday events going on today, Aug. 20, that you won't want to miss:
4th Avenue Underpass Opening and Birthday Celebration
Tucson isn't just celebrating a birthday today. The highly anticipated 4th Avenue underpass, connecting the University of Arizona, Fourth Avenue and other local areas to Downtown Tucson, will open today. From 4 to 10 p.m., a ribbon cutting ceremony will take place (not a traditional ribbon cutting, the Old Pueblo Trolley will drive straight through the ribbon), followed by an antique and hot rod car show, live music and much celebration at various local venues. www.fourthavenue.org.
Hotel Congress Cake Contest
In conjunction with the Fourth Avenue Underpass opening as well as Tucson's birthday, Hotel Congress will provide free birthday cake to visitors. In addition, more than a dozen local restaurants and bakers will compete for the best cake creation, judged by a panel of local celebrities, including Mayor Bob Walkup. www.hotelcongress.com.
Tucson Botanical Gardens evening
The Tucson Botanical Gardens will offer a relaxing and enjoyable birthday evening with live music by Saguaro Strutters at 7 p.m., a historical society exhibit and a special themed dinner by the Gardens' Café 54. www.tucsonbotanical.org.
Prisidio San Agustin de Tucson Flag Ceremony
A flag ceremony will take place from 8:30 to 10 a.m. at the Presidio San Agustin de Tucson courtyard. This historical flag raising has taken place since 1975 and began with the Tucson Pima County Historical Commission. 520.577.6261.
Reid Park Zoo Free Day
From 9 a.m. to 4 p.m., enjoy a day of totally free admission at Reid Park Zoo in honor of Tucson's birthday. www.tucsonzoo.org.
22nd Street Antique Mall Celebration
From 10 a.m. to 5 p.m., the 22nd Street Antique Mall (Tucson's notable haunted mall) will offer birthday cake to visitors. Also, 200 visitors will receive a scroll of Tucson's history. 520.514.5262, www.22ndstreetantiquemall.com.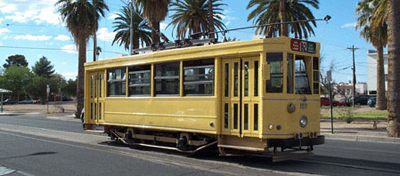 For more information on Tucson birthday celebrations and events, visit www.azfoothills.com/tucson/events-tucson.html.