Better than reality TV: Do you have a love story that you want to share? If it's a good one, you might just win dinner for two. And, what is Tucson eating and drinking this week?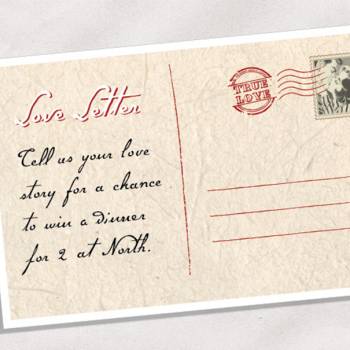 Everyone Likes a Good Love Story
So, how did you meet? Everyone likes a good love story. What's yours? Now you have a chance to share it on the blog and you might just win dinner for 2 at North Italia in Tucson. A winner will be chosen on Feb. 17. Enter here via Fox Restaurant Concepts
Wine & Chocolates
Beautiful Coronado Vineyards in Willcox will be pairing their award-winning wines (love their syrah) plus a new selection of gourmet handcrafted Moonstruck Chocolate plus live music, lip print reading (better than a fortune cookie), and commemorative glass. It all happens February 8 from 10 a.m. to 4 p.m. No reservations required.  Coronado Vineyards
Extending the Olive Branch
Alfonso Gourmet Olive Oil & Balsamics will open its second store on February 13 in Oro Valley located at 7854 N. Oracle Road. The first store opened in St. Philip's Plaza two years ago. Blu, the Cheese Shop at Alfonso will also be on the premises. The first week of opening offers 10% discount on all olive oil and balsamic products, accessories, and accompaniments, in store tastings, cooking demonstrations and more. Alfonso Olive Oil
Top 100 Beer Bars
Congratulations to 1702 for making the 2014 Draft magazine's 100 best beer bars in America for the sixth year in a row. Oddly enough no Phoenix bars or any other beer bars in Arizona were on the list. 1702 serves an ever-changing selection of 46 imported beers and domestic micro-brews on draught and many more by the bottle. P.S. Arizona Beer Week happens Feb. 15-21.  Visit 1702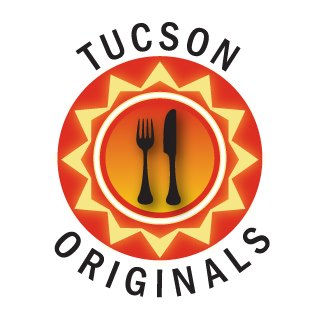 Cook and Dine with the Chefs
Enjoy exciting 3 hour hands-on cooking experiences followed by dinner with Tucson Original Chefs. Cook on state-of-the-art premium appliances in the fully equipped demonstration kitchens at Tucson Wholesale Store (appliance), 4229 E. Speedway Boulevard. Tucson Originals
Each session includes 5 classes held on Tuesday evenings on alternating weeks.
Class Schedule:
Feb 18 - Chefs Marianne Baines & Jim Murphy from Kingfisher, Bluefin
March 4 - Chef Sergio Rocha from Tanque Verde Ranch
March 18 - Chef Sean Erik Magee, Vero Amore
April 1 - Chef Francisco Ruiz from La Fuente Restaurant
April 15 - Chef Kelzi Bartholomaei from Mother Hubbard's Cafe
Cost is $100 per person, per class:
Included:
• Recipe binder and recipes from each class
• Tucson Originals Apron
• Hands-on opportunity to cook with the chef (and schmooze with the chef)
• Cook and dine with the chef; paired wines/beverages for each course
• First right to sign up for future sessions
WHO: You and the Tucson Original Chefs
WHAT: Tucson Original Master Cooking Classes
WHERE: Tucson Wholesale Supply ~ 4229 E. Speedway Blvd
WHEN: Alternate Tuesdays 6-9 pm Feb through April, 2013
Contact: tucsonoriginals@gmail.com or call 520-343-9985