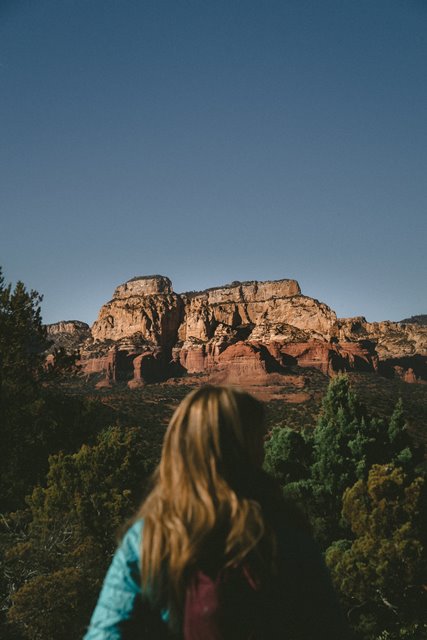 Photo credit: Jakob Owens
The travel industry has some serious girl power going with the introduction of Galcations and Willow & Blair, both offering once-in-a-lifetime travel experiences for women, by women.
Made up of a team of travel experts and local aficionados from around the globe, Willow & Blair specializes in custom-designed trips boasting authentic and unique activities that are capped at 14 women for intimate, exclusive travel experiences. While the company's 2018 schedule features the likes of Jordan, New Zealand, Italy, South of France, Morocco, Peru, Iceland and India, Arizona's own Sedona is a featured upcoming travel destination. Prices range from $1,850 to $2,500 for this five-day experience (custom dates are available), and the action-packed itinerary includes vortex exploration, hiking, yoga, cooking classes, guided meditation, nutritious meals and five-star accommodations.
Galcations, which is owned and operated by local travel expert Amy Moreno, who has spent 30 years in the travel industry, is now open for business in Arizona. The tailor-made agency specializes in domestic and international travel for women, whether they are sisters, longtime pals, mothers and daughters or even solo travelers. Galcations aims to give them the chance to travel in a way that is safe and comfortable—while making lifelong memories that'll garner some serious Instagram love, of course. With each trip, Galcations guests can expect incredible dining, entertainment, sightseeing, arts and culture, shopping opportunities, special demonstrations and much more. Upcoming trips include "Reflections of Italy" (Oct. 22 to Oct. 31), "Holidays in New York" (Nov. 26 to Nov. 30) and "Rediscover Cuba: A Cultural Exploration" (Jan. 16 to Jan. 23).
.