Page 1 of 8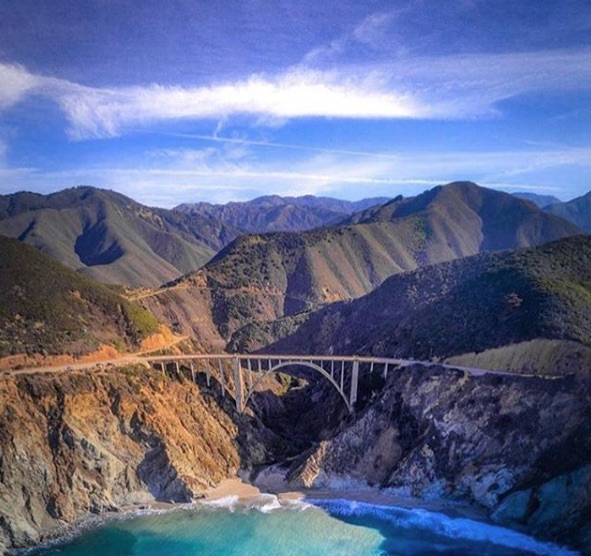 Murder. Mystery. Scandal. And a whole lot of lies -- Big Little Lies.
Binge watching is an absolute must with this HBO hit, unless you're able to practice some serious self restraint (in which case, please spill your secrets).
With a bottle of California wine in hand, viewers across the country found a new hobby in obsessing over this TV show. It seems as if no one was, or still is, immune to the Big Little Lies fever.
And the recent announcement that a second season is in the works has fans returning to season one to relive the story once more.
It's the die-hard viewers' due diligence to prepare for what the fabulous ladies of Monterey, CA will get mixed up in round two.
Though you may have been consumed by the drama (because this show really takes the cake for dramatics), it was impossible to ignore the star of the show that doesn't have an Oscar nomination under her belt -- the stunning city of Monterey.
From the moment you lay your eyes on Bixby Bridge in the show's opening credits, it's impossible not to fall in love with the scenery that the areas of Monterey and Carmel have to offer.
This part of California is considered by some to be the most beautiful part of the sprawling California coastline, thus making it the perfect setting for a story filled with seemingly perfect people, but who are each hiding their own very dark side.
The awe-inspiring and, dare we say, dramatic landscape of Monterey with its massive waves crashing against the sharp rocks is home to the show's Madeline, Celeste, Jane, Renata, and Bonnie, but, as you're about to find out, it is home to so much more.
The popularity of this show has driven fans from all over the world to come to this mystical part of California to see where the stories of the cast unraveled.
We are bringing you along on our Big Little Lies road trip to explore the breathtaking area, and to see why this is a place worth adventuring to beyond the screen.
And you better believe we'll be listening to the show's soundtrack the entire time.