Page 4 of 4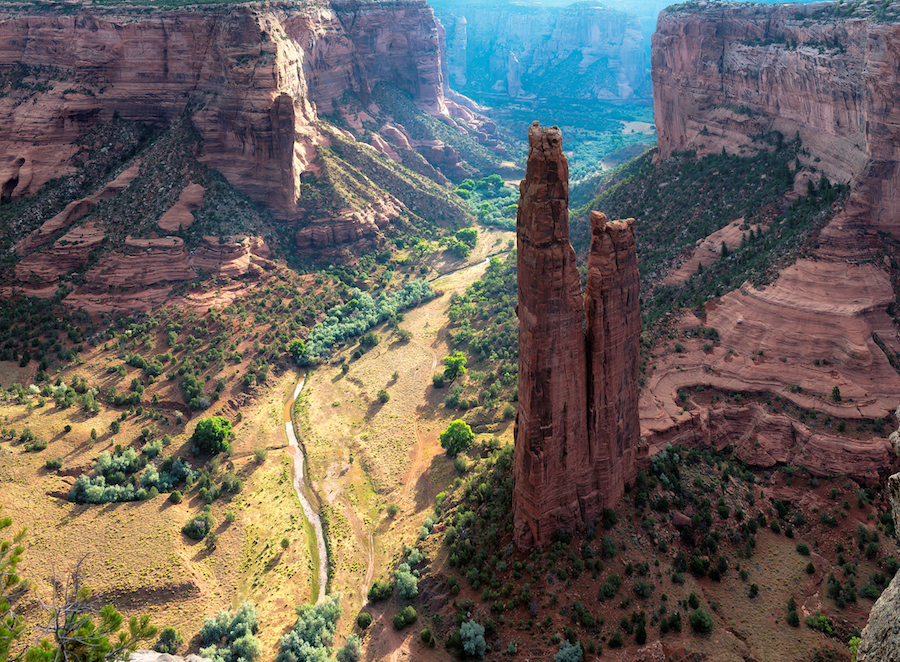 Canyon de Chelly
A one-of-a-kind landscape and the cherished homeland of the Navajo people. Arizona's Canyon de Chelly Monument is located on Navajo land and offers a rich history with countless options for outdoor recreation. A self-guided hiking trail is located at the White House Overlook on the South Rim. The 600-foot round-trip hike usually takes about two hours, leading down to the White House Ruin and back.
Chiricahua National Monument
Chiricahua National Monument is a real wonderland of rocks. A visit to the park offers a range of activities and attractions. From day hiking to wildlife viewing and nature photography, the park's mild climate is suitable for a wide variety of outdoor activities throughout most of the year. For a short hike and an opportunity to walk among the rock formations, explore Echo Canyon trail, whereas Inspiration Point will take you on a strenuous three to eight-hour hike with elevation changes of 500 to 1,000 feet.