Page 2 of 4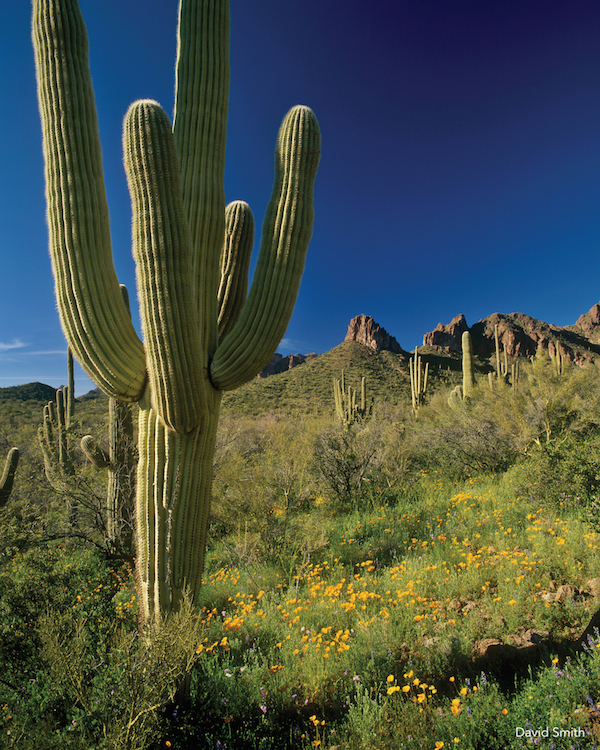 Superstition Wilderness
Situated 50 miles east of Phoenix, Superstition Mountain offers many miles of hiking on designated trails. It is home to impressive rock walks, jagged hoodoos of rock and narrow twisting canyons. Superstition Mountain is located in a true desert area, and it features several hiking trails including Peralta Trail, Miner's Needle Loop and Flatiron. The first two trails are of moderate level, whereas Flatiron is more strenuous.
Saguaro National Park
Tucson is home to the nation's largest cacti. The giant saguaro is the universal symbol of the American West, and most of these majestic plants are protected by Saguaro National Park. Whether you are looking for a short nature trail, or a day-long wilderness track, Saguaro's trails got you covered with a variety of hiking trails for all levels of experience. One of Saguaro's most beautiful trails is Freeman Homestead Trail, a 1.1-mile lightly trafficked loop trail near Tucson, for hikers of all levels.
Kartchner Caverns State Park
Kartchner boosts the world's longest stalactite formation and introduces visitors to the mysterious world of caves. Kartchner Caverns is a massive limestone cave that's home to remarkable minerals and formations as well as winged friends. Located in Southern Arizona, hikers can enjoy a 4.2-mile trail, the Guindani trail, that features semi-desert grassland at the lower elevations and open oak-juniper woodland on the higher slopes.