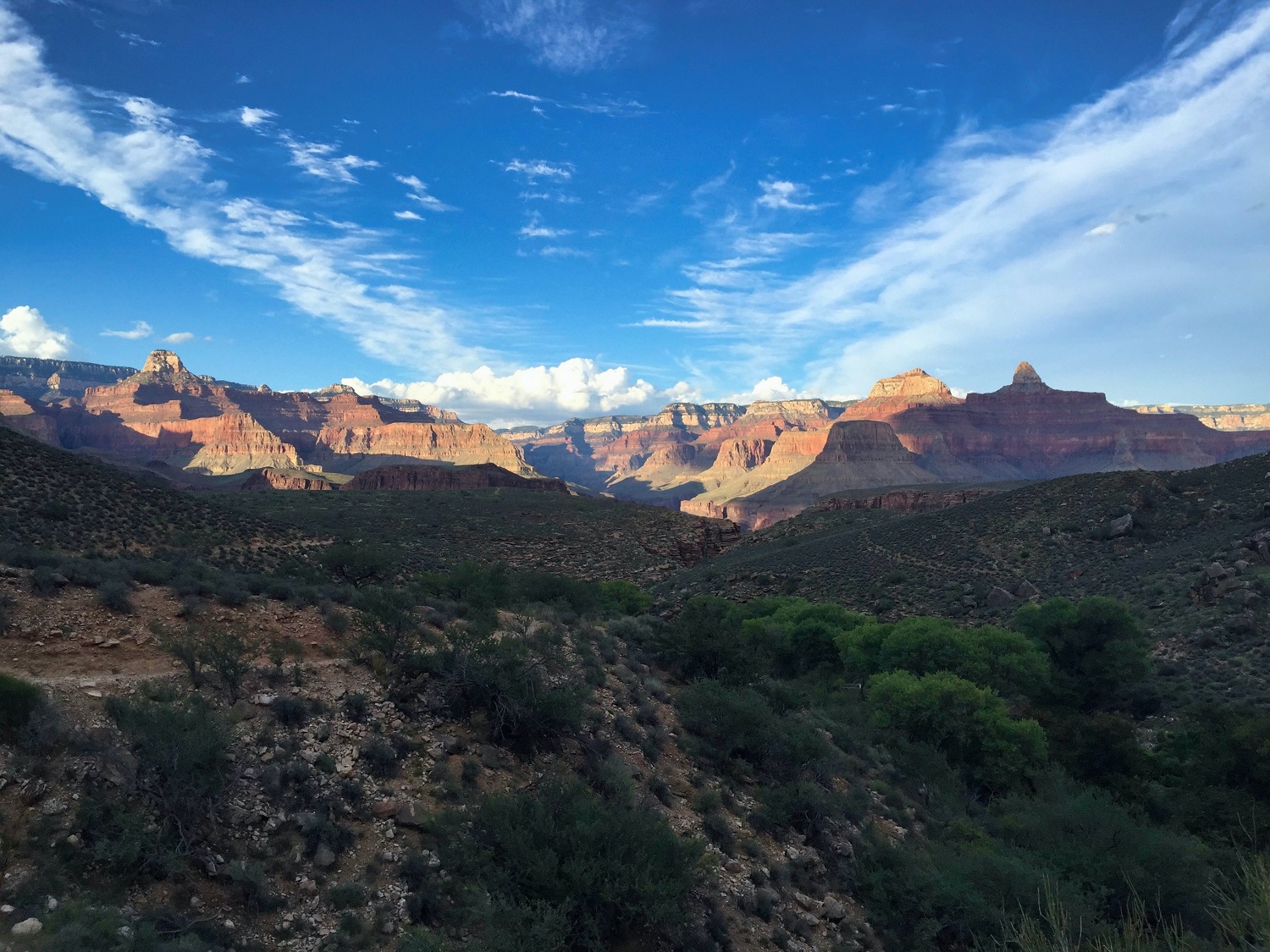 With the world finally back open for business, you're likely planning a lot of trips you've wanted to take over the last couple of years but were unable to. And while you may think you have nailed down how to get ready for your upcoming trip, there are always areas to improve on. Requirements change based on your destination. If you're heading to The Grand Canyon State, there are things you'll want specific to Arizona. Let's dive into what you need to make sure you have a great trip and it's worry-free.
Layering Done Right
While Arizona can be downright sweltering in the summer, the winter months can get cool, too. If you're traveling to Arizona, you'll want layers at the ready. So make sure you pack windbreakers, rain jackets, and trendy tops to wear with one another on any given day. Fortunately, temperatures in Arizona rarely get below thirty-two degrees, even in the dead of winter. However, you'll still want to bring cold-weather layers, too, if you're traveling here in the cooler months. You may be able to forgo a hat and mittens, but you'll at least want a scarf as an added layer to your winter jacket. The key is to stay comfortable, as you'll likely be spending a lot of your time in Arizona outdoors.
Fancy Footwork
You'll want to have the appropriate footwear for all of the activities you'll be participating in while you're in Arizona. If you're staying in a bigger city like Phoenix, you'll definitely be doing a lot of walking, so appropriate walking shoes are in order. Additionally, you'll likely be spending some time enjoying the nightlife, so an elevated pair of shoes like heels or designer flats are in order too. Noteworthy clubs to visit in Phoenix are Q's Nightclub and Dwntwn. If you're looking for world-class dining in Phoenix, you've got to head to Kai and if you're on a Paleo diet, visiting Sapiens Paleo Kitchen is a must. Both restaurants have received Michelin stars, so you're going to be delighted.
Of course, it wouldn't be a trip to Arizona if you didn't do a little exploring in the beautiful outdoors we offer. So make sure you've got safe hiking boots with you as well. Dealing with wardrobe disasters is one of the worst parts of traveling, so avoid them by ensuring you've got the appropriate shoes for all the possible adventures you'll go on.
Hiking Essentials
Since Arizona is known for its breathtaking vistas and hiking opportunities, there are other must-haves when it comes to your packing list. Make sure you've got hiking pants that can hold any essentials you need for the activity. You also want to bring some form of daypack, whether it's a fanny pack or a backpack. You'll need a place to house your sunscreen, water bottles, binoculars, camera, and anything else you'll need while enjoying the great outdoors. Some of the most popular hiking destinations in this great state are Sedona and, of course, the Grand Canyon National Park. Hiking the Grand Canyon is a once-in-a-lifetime experience for many people, so make sure you've got your wardrobe essentials covered for hiking stress-free.
Swimwear Essentials
There are plenty of opportunities to enjoy the water in Arizona, so making sure you have the right equipment to enjoy your time taking a dip is critical. Whether you go with a one-piece or a bikini, make sure you bring your SPF and a sun hat, too! Popular places throughout Arizona to enjoy natural bodies of water are Canyon Lake, Knoll Lake, and of course, Bartlett Lake Flats. If you're looking for a pool, there is likely one where you're staying or plenty of top-notch public pool spaces that are open during the summer months. With the summers getting incredibly hot in Arizona, you don't want to be without a suit on your visit.
Resort Wear
Lastly, there are several world-class resorts in Arizona, from the Royal Palms and Resort, L'Auberge de Sedona -- and of course, The Miraval Arizona Resort and Spa. You want to make sure you're looking your resort best when staying in any of these places. So, treat yourself to a bit of a shopping trip and stock up on your favorite resort must-haves!
Visiting Arizona is a life-changing experience for a lot of people. Nature shows off in this great state, and you'll find yourself wanting to come back year after year or meeting with a realtor with plans to relocate here. Happy Trails!