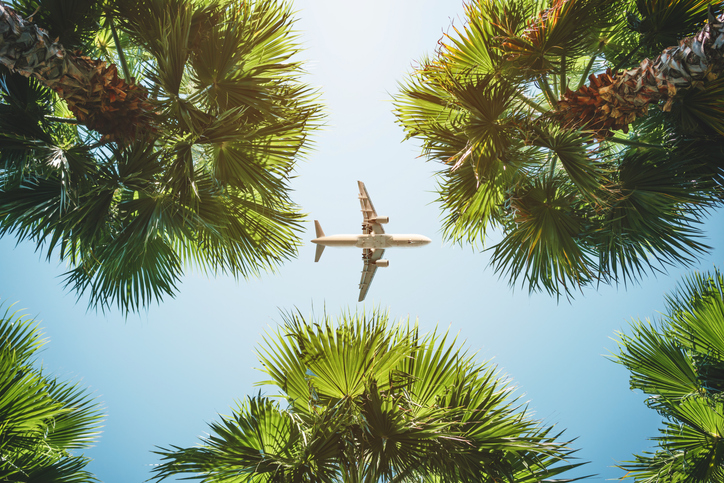 With the holidays winding down and the new year starting, Vacasa decided it was the perfect time to take a closer look at last year's travel trends and created data-driven predictions for 2020. AZ Foothills spoke with Sarah Tatone, head of communications at Vacasa, to give an inside look on this year's hottest travel trends to look out for.
Dogs will play a huge role in deciding were travelers go on vacation
When looking for a place to stay on their vacations, travelers are more likely to consider a place to stay if they provide accommodations for their dogs rather than leaving their pets behind at home. "We recently surveyed American travelers and found that dogs play a huge role in determining where their owner goes on vacation. In fact, 64 percent of dog owners plan accommodations for trips specifically so they can bring their pups, and 61 percent choose trip destinations with their dogs in mind," Tatone says. She recommends if you are searching for great pet-friendly places to visit, you should check out: Lake Arrowhead, Calif. or Morganton, Ga. To learn extra tips on traveling with your furry friend and more places to bring them along, you can check out the Vacasa guide on traveling with your pup online here.
Vacation rentals are on a rise of popularity
With travelers craving a more authentic experience in the communities they're visiting, more and more are flocking to vacation rentals, rather than a stay at a standard hotel. "According to Phocuswright," says Tatone, "nearly one in three U.S. travelers used private accommodations in 2015, up from fewer than one in 10 in 2010."
A love for "hidden gem" travel destinations
According to a survey conducted by Vacasa, when traveling, 57 percent of Americans found the location to be the most important factor when planning a trip. The latest trends report states, "By choosing charming towns and smaller cities outside major hotspots, travelers can save money and escape the crowds. We expect this trend to continue in 2020, especially given our larger cultural focus on the environment and broad awareness of over tourism."