A unique pay-what-you-like golf initiative is sweeping one of the Valley's most sought-after clubs this summer.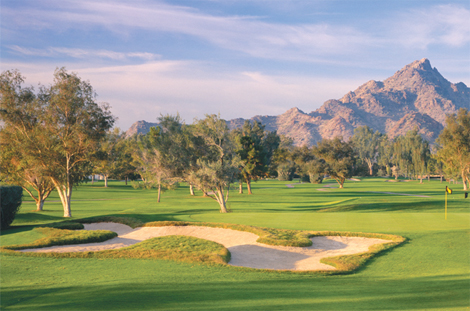 As a golf editor, I've certainly played my share of golf. In all my ventures through pro shops and perusing Web sites for greens fees, I've never come across a deal as unique as what the Arizona Biltmore is offering for summer play.
Recently, the Arizona Biltmore Country Club announced its "Play N' Pay" summer series, where golfers can "name their price" for a round of play at the resort's iconic Links Course. If you've ever played the courses at the Biltmore (and paid the high-season greens fees), you understand how revolutionary this deal is.
According to the reps at the Biltmore, the program encourages golfers to play a round, and then pay what they believe that round was worth, in exchange for taking a brief satisfaction survey including personal feedback about their golf experience. And, there's the catch—albeit a very small, completely doable request on behalf of the golf club. A quick survey to gage your enjoyment of the clubs services is mandatory to receive the deal. However, it is something you can easily fill out as you enjoy a post-round drink. For which, the Biltmore also has another pay-as-your-heart-desires option.
Along with "Play N' Pay," The Adobe Restaurant is offering golfers and diners alike a "Eat N' Pay" menu to satisfy their summer cravings from 6:30 am-2:30 pm. Guests can enjoy breakfast or lunch and then pick their price based on their satisfaction. The set-up is ideal for early riser who'd like to get in a gourmet breakfast pre-round or for those with later tee times to unwind with a great meal after the round.
Golfers will also enjoy two for one beers and margaritas on the course, an on-course complimentary tasting of Gentleman Jack and Grey Goose and a hole-in-one contest for a year membership (memberships usually command a $5,000-$7,500 initiation fee plus a monthly fee schedule, so the value of this prize is one that just keeps on giving).
The "Play N' Pay" program will occur on Saturday, July 23 from 7am-1pm.
To Learn More
Golfers interested in reserving a tee time for the "Play N' Play" can do so by calling Arizona Biltmore Country Club at 602.955.9655 or by booking online at www.azbiltmoregc.com.