Those who navigate the private club scene know that not all country clubs are made alike. While top notch services, immaculate facilities and gourmet dining options are typically imbedded in a private club membership, club connoisseurs can detect the subtle differences that rank a luxury club a cut above the rest.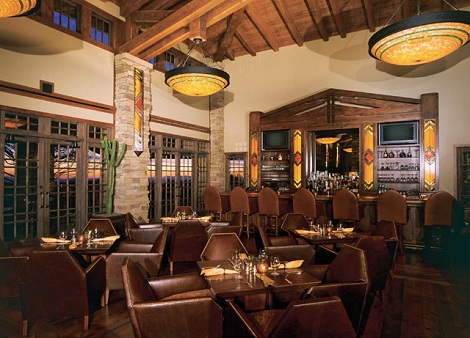 Having toured many private clubs on assignment, I've seen some pretty spectacular amenities designed for upper echelon tastes and enjoyment. However, no bundle of amenities can make up for a lack of ambiance within a private club facility.
Ambiance is where it is at. For most country club members, the club becomes a sort of second home that is close to home and filled with familiar faces. The individuals who make up a membership become akin to friends you bump into on a weekly or even daily basis. Harnessing this close-knit feeling at an expansive country club can be a difficult task, yet one North Scottsdale club has succeeded with ease.
The Award-winning Mirabel, located two miles east of the intersection of Pima and Cave Creek Roads, recently announced that it will reduce the number of memberships offered in order to conserve an unique ambiance at the club.
As a result of an overwhelmingly positive vote of its members, Mirabel – which is 100 percent member controlled and debt free – will reduce the number of available golf memberships from 350 to 300. Available social memberships will be reduced from a maximum of 125 to 75. Equity and non-equity memberships are available for both golf and social members. Membership rates start at $15,000 for a non-equity social membership. Golf memberships begin at $40,000. While the club's affordability lends to a bang-for-your-buck pool of amenities that attracts residents, property ownership is not required for Mirabel membership.
"Our members have created a very special culture and ambiance at Mirabel," said Michael Ryan, General Manager of Mirabel. "This vote reflects their desire to welcome new members while ensuring they preserve the intimacy, warmth and familiarity their families enjoy today. By reducing the maximum size of our membership, we believe we will be able to guarantee our members always enjoy a club that is welcoming, friendly and accommodating even during peak season. At the same time it will be large enough to ensure the club remains vibrant and financially secure for generations."
Mirabel's impressive menu of accouterments include: an award-winning Tom Fazio golf course, exceptional fine and casual dining, engaging social activities with a warm, welcoming environment, championship-caliber Har-Tru clay tennis courts and comprehensive tennis program, resort-style spa, and state-of-the-art fitness facilities. While the list is inviting, the ambiance of the club is one that has to be experienced to be truly understood.
To Learn More
Mirabel, 480.437.1506, www.mirabel.com.