Golfers can soon tee off at the brand-new Estates Course at the Arizona Biltmore Golf Club. Currently in the final stages of grow-in, the newly-designed and renovated course will open for daily-fee and member play early November, bringing players an enhanced and elevated golf experience just in time for the cooler weather.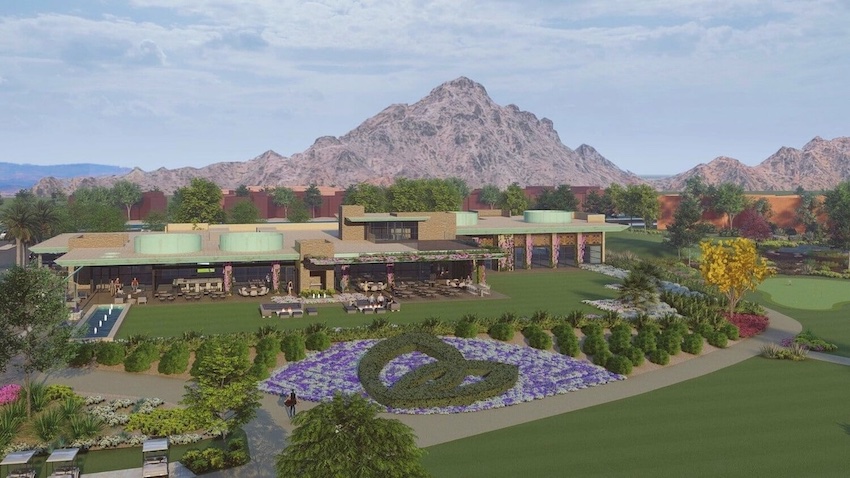 The Estates Course at the Arizona Biltmore Golf Club. Photo: Arizona Biltmore Golf Club
Formerly Arizona Biltmore Golf Club's Adobe Course, the new Estates Course is completely revamped with recontoured fairways, new tee boxes and green complexes, as well as new sand and grass bunkers throughout. Plus, all 18 holes will be lasered for accurate tee-to-green distances and there will be changes in slope and ratings for each hole, according to Arizona Biltmore Golf Club.
The multi-million course renovation is phase two of a three-phase project and investment by Arizona Biltmore Golf Club owners JDM Partners that will reimagine the club and bring new experiences and improvements to the grounds, including the new golf shop and a 19,400-square-foot clubhouse and restaurant opening in 2024.
"This project began as a renovation of the 95-year-old Adobe Course. As we moved through design and into construction, it became clear this would be a completely new golf course with more length, variety and challenge for golfers," says Jerry Colangelo of JDM Partners. "In rebranding to the Estates Course, we recognize the beautiful neighborhood we call home and begin a new chapter in the storied history of the Arizona Biltmore Golf Club."
The Lehman Design Group, along with Scottsdale resident and five-time PGA TOUR champion Tom Lehman, worked with JDM Partners to design Arizona's newest golf course with sustainability and play in mind.
The Estates Course features a new drought-tolerant TifTuf bermudagrass throughout, as well as a new state-of-the-art irrigation system that enables easy measuring of soil moisture and salt levels for precise watering and reduced water usage. The team has also planted over 400 new trees throughout the course to add more visual appeal and help define fairways and playing corridors.
To learn more and stay up to date on the Estates Course opening, visit azbiltmoregc.com.