According to statistics from the Leukemia and Lymphoma Society, there are nearly a quarter of a million people living with or in remission from leukemia in the United States. Numerous organizations around the world make great strides each day in an effort to locate a cure. Come June 7th, Valley golfers can assist in furthering leukemia research by participating in the 2010 Links Fore Leukemia Golf Tournament.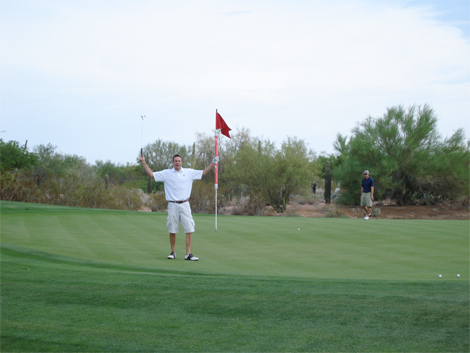 This year's event marks the sixth year of the tournament at its Arizona home. Links Fore Leukemia originated in Texas and is still played there each year. The event serves to raise funds to aid in the progression of leukemia research; a goal that has been well received— $630,000 has been raised since the tourney's inception in 2005.
"I am most proud of the partnerships, relationships and the people that keep coming back," says Rich Skelnik, Chairman of the Arizona event. "In 2005, we had 99 golfers and 23 sponsors. To give you an idea of our growth, this year's event will conservatively play host to more than 170 participants and 40 sponsors."
Skelnik was honored at the 2009 Links Fore Leukemia Tournament with the Leukemia and Lymphoma Society's Chairperson Award for Philanthropy and Volunteerism. Since 2005, he has been an integral element of the tournament's success, working tirelessly to secure sponsors for the tournament and get the word out to as many people as possible. Skelnik and his team of volunteers from the Leukemia and Lymphoma Society have created a mainstay event that attracts golfing philanthropists year after year.
"Last year when I got that award, the one thing that I asked people was 'If you really like this tournament, please come back,'" Skelnik recalls. "And they did. And more of them, they went and got friends."
For Skelnik, the tournament is more than just fundraising. His friend Bob Barker, who co-founded the Texas-based tournament, has leukemia. Barker's love of the game led him and fellow leukemia patient, Jim Willis, to begin Links Fore Leukemia in 1996. Shortly after its inaugural event Willis lost his battle with the disease. In remembrance of his friend and all other leukemia patients around the world, Barker continues to champion the cause in hopes of a cure.
The 18-hole scramble format will take place at the esteemed Grayhawk Golf Club in North Scottsdale. Check in and registration begins at 11 a.m. and the shotgun start commences at 1 p.m.
Post-round festivities will include a silent auction, raffle drawings and prizes, food, fun and Bill Lewis TV and radio personality of the Arizona Cardinals serving as emcee. Closest to the pin and hole-in-one prizes will be scattered around the course.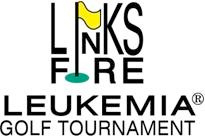 To learn more about the event, donate, participate or sponsor, call 602.567.7605 or visit www.lls.org/linksaz.