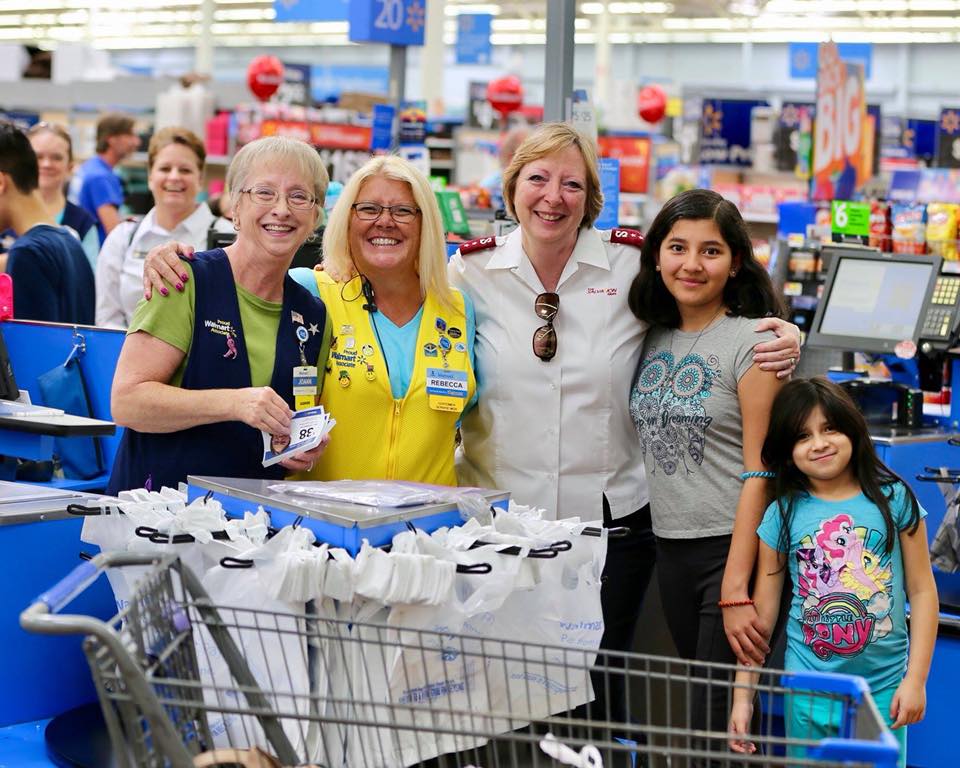 What a MEANINGFUL shopping spree !
It's back to school for many Arizona students and and for the children from families below the poverty lines - clothes can make a major difference.
Thanks to the fabulous volunteers, donors and the Salvation Army Sun Cities West Corps - 400 kids were taken on shopping sprees at two Valley Walmarts for new school clothes.
Captain Kathy Merritt of the Salvation Army says they are grateful to the donors as well as the 50 volunteers who were on hand to help the 400 children shop. Each child was given $75 to spend and backpacks with school supplies.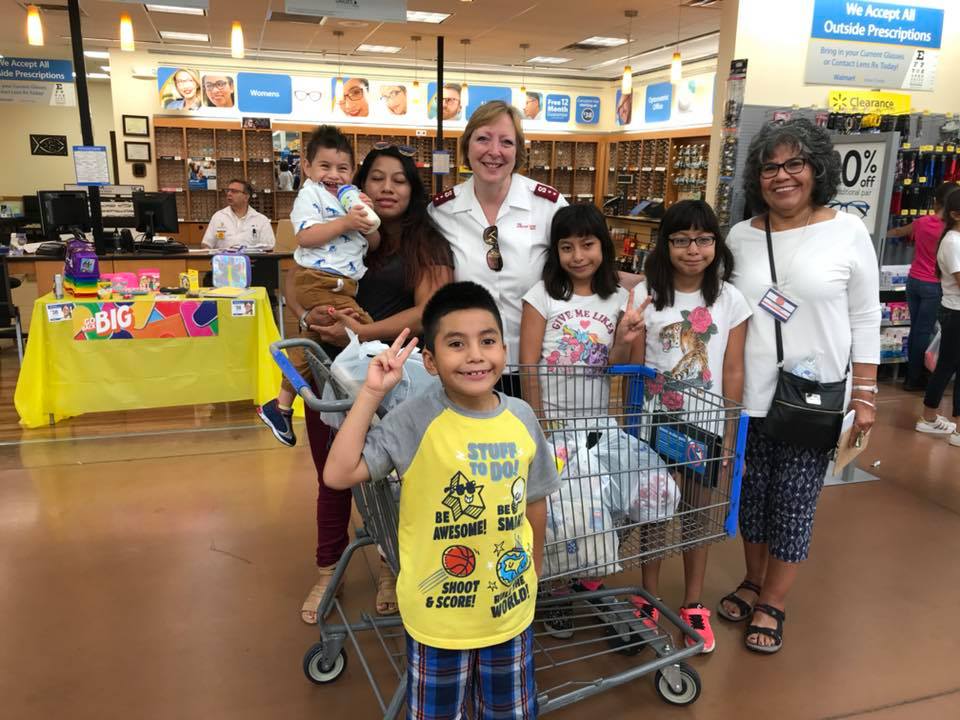 All the families were screened by The Salvation Army on a first come, first served basis. Volunteers with the children were from the community, the Sun City West Kiwanis, Sun City Rotary Del Sol and the Luke Air Force Airmen.
'We have done this for 12 years, it's an annual event," says Captain Kathy. "Funds came from the community and school supply drives throughout the West Valley of Surprise, Peoria, El Mirage and Youngtown and the kids came from the same areas.
Walmart put MANY items on clearance for the shop day and also donated nearly $1,000 in school supplies. Other donors of school supplies were AZ Eye Institute, Fry's and the community."

Kathy Shayna Shocket is a freelance Writer, and TV- Field Producer. The former entertainment TV-Reporter has written for publications such as TIME Magazine, MONEY Magazine, PEOPLE Magazine, The Hollywood Reporter and The NEW YORK TIMES. You can reach her at redkarpetgirl@aol.com