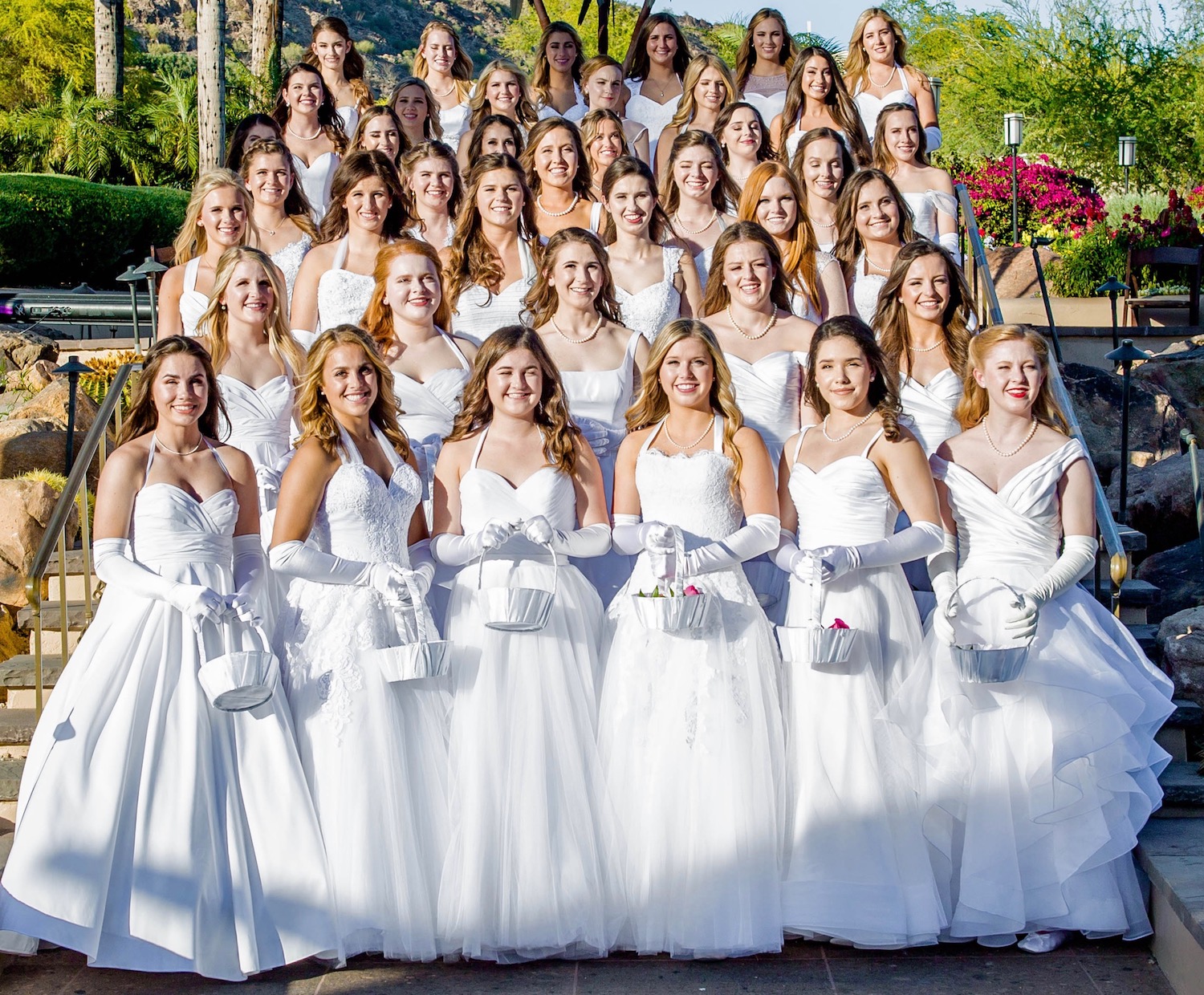 As 41 Flower Girls in their elegant white gowns set the stage - the Board of Visitors Charity Ball marked its 103d year. And the formal evening of Phoenix's most prominent families gathered for this time honored tradition.
The highlight of the black tie affair was the presentation of the 41 Flower Girls by their fathers or other family members under the moon at the JW Marriott Camelback Inn Resort & Spa. Not to mention, the father -daughter waltz. About 900 guests turned out for the presentation, followed by dinner and dancing.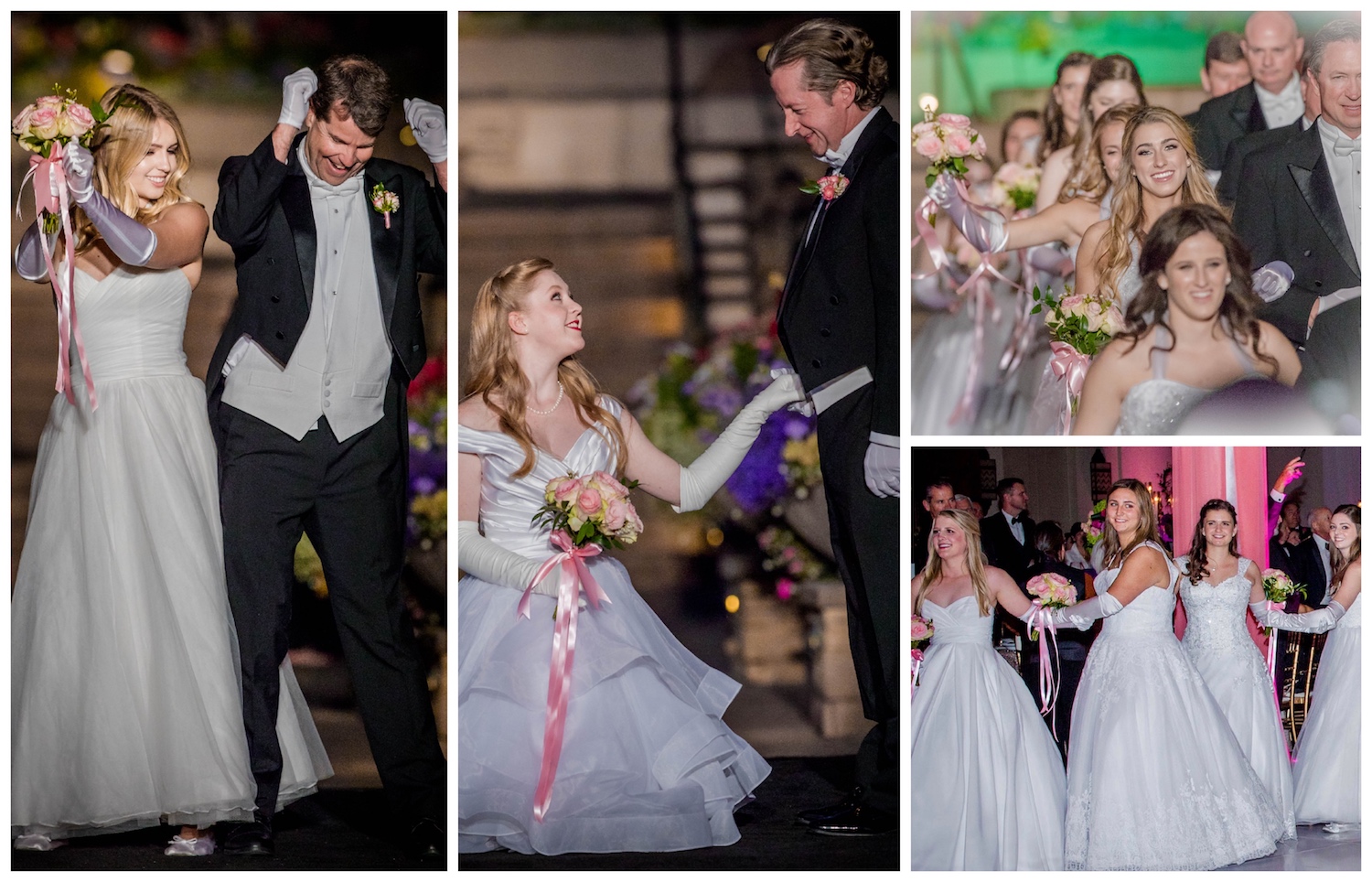 Pictured above left are Kate Hubbaard and Jeff Hubbard and Bailey Bland and Mark Bland. "We are grateful for the generosity of those who support our Annual Charity Ball and other events. Our benefactors allow us to fulfill our mission of serving the healthcare needs of women, children and the elderly," says Karen Kotalik, Chairman of The Board of Visitors.
Charity Ball Chair, Susan Westra added that she is so proud to carry on the tradition BOV's cherished, signature fundraiser. "This beautiful event is treasured by our Flower Girl families and guests who value our commitment to the needs of our community."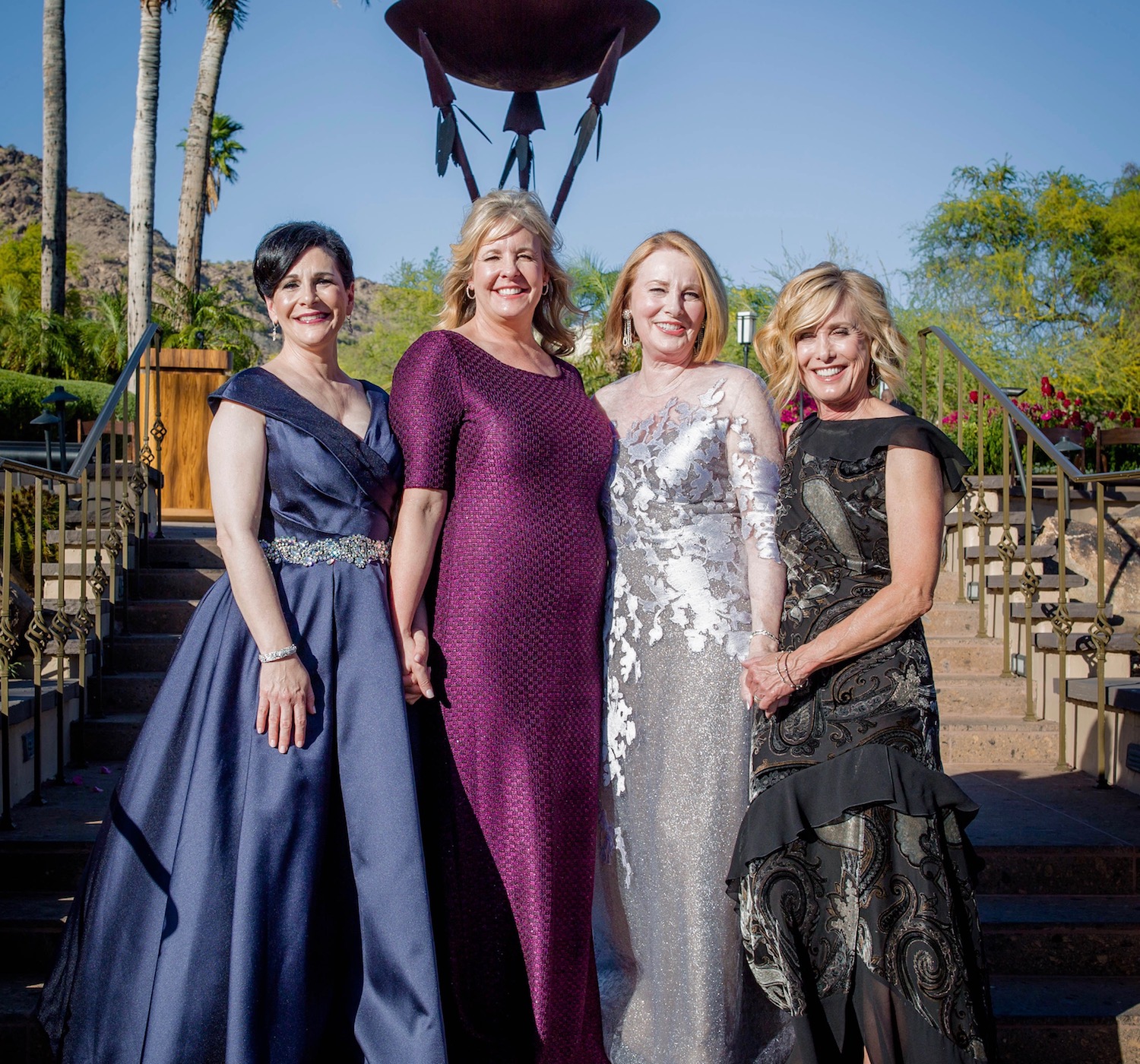 Pictured above are Karen Kotalik, Susan Westra, Nancy Gaintner (Associate Advisor to Ball Chair), and Lynne Jackson (Flower Girl Activities Chairman.)
Established in 1908, The Board of Visitors is the oldest women's charitable organization in Arizona. Since its inception, The Board of Visitors has granted more than $20 million to local nonprofit organizations in the greater Phoenix community serving the healthcare needs of women, children and the elderly.

Kathy Shayna Shocket is a freelance Writer, and TV- Field Producer based in Phoenix, AZ. The former TV-Reporter has written for publications such as TIME Magazine, MONEY Magazine, PEOPLE Magazine, The Hollywood Reporter and The NEW YORK TIMES. You can reach her at redkarpetgirl@aol.com