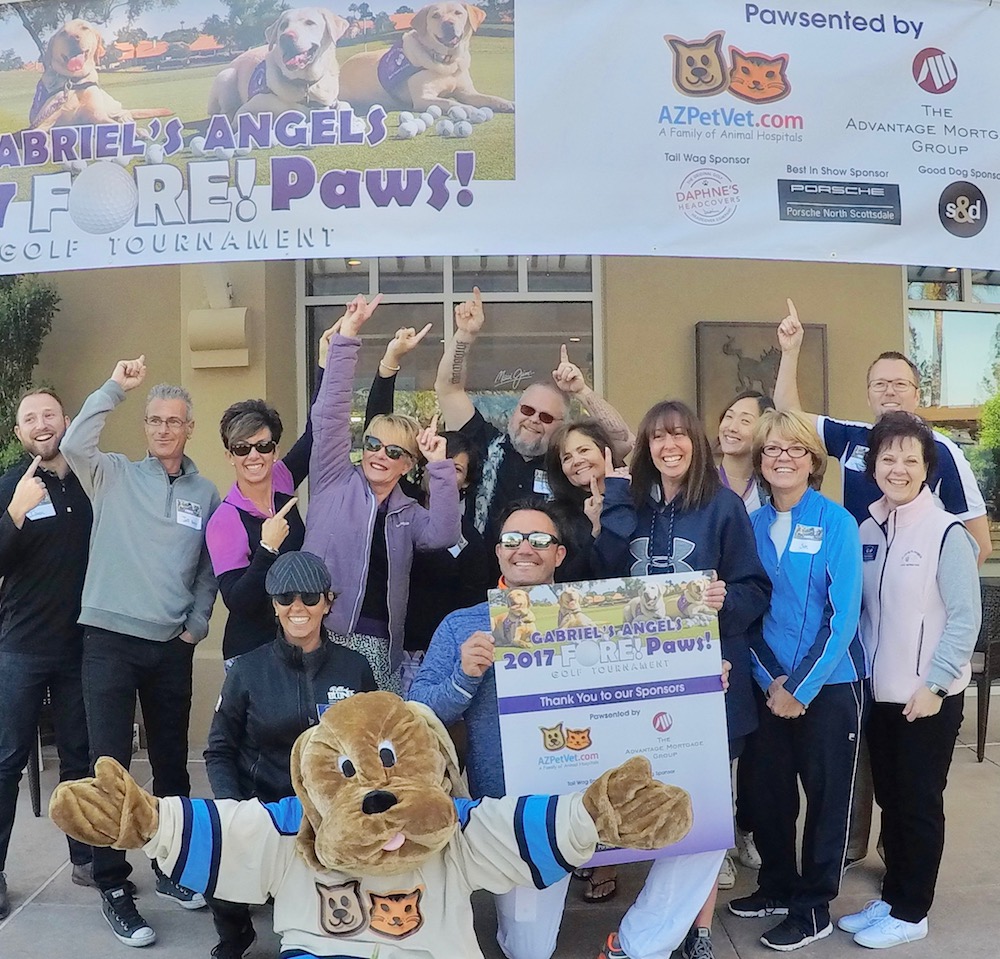 When Pam Gaber was a volunteer at the Crisis Nursery in Phoenix, she discovered they were captivated with the adventures of her new puppy Gabriel. A year later when she dressed him as Rudolph for its 2000 Christmas party - the bonding was unprecedented -and Gabriel's Angels was born. Together, Pam and Gabriel, her gentle Weimaraner, began using healing pet therapy to teach at-risk kids.
Pam and her growing army of volunteers at Gabriel's Angels have embraced how the unconditional love of a dog can heal a child. Volunteers and their therapy dogs for the non-profit are inspiring confidence, compassion and best behaviors in at risk children though pet therapy. Pam is pictured above ( in the purple jacket) with some of those vital supporters and staff.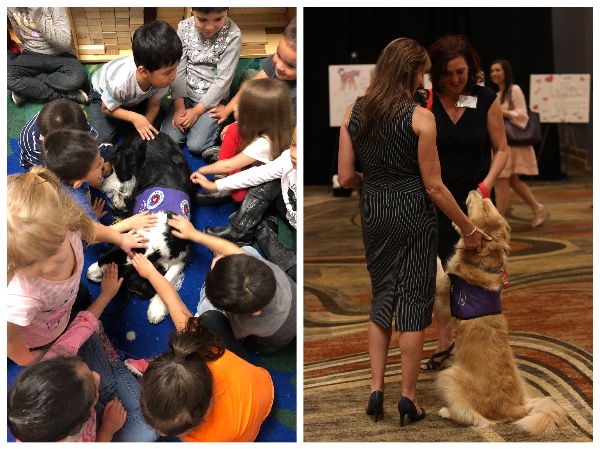 Now statewide, the serve over 14,800 abused, neglected and at-risk children and the organization has grown to 185 registered volunteer Therapy Teams and 40 Helping Hands delivering pet therapy to over 122 agencies. All services are free of charge to the agency and the children.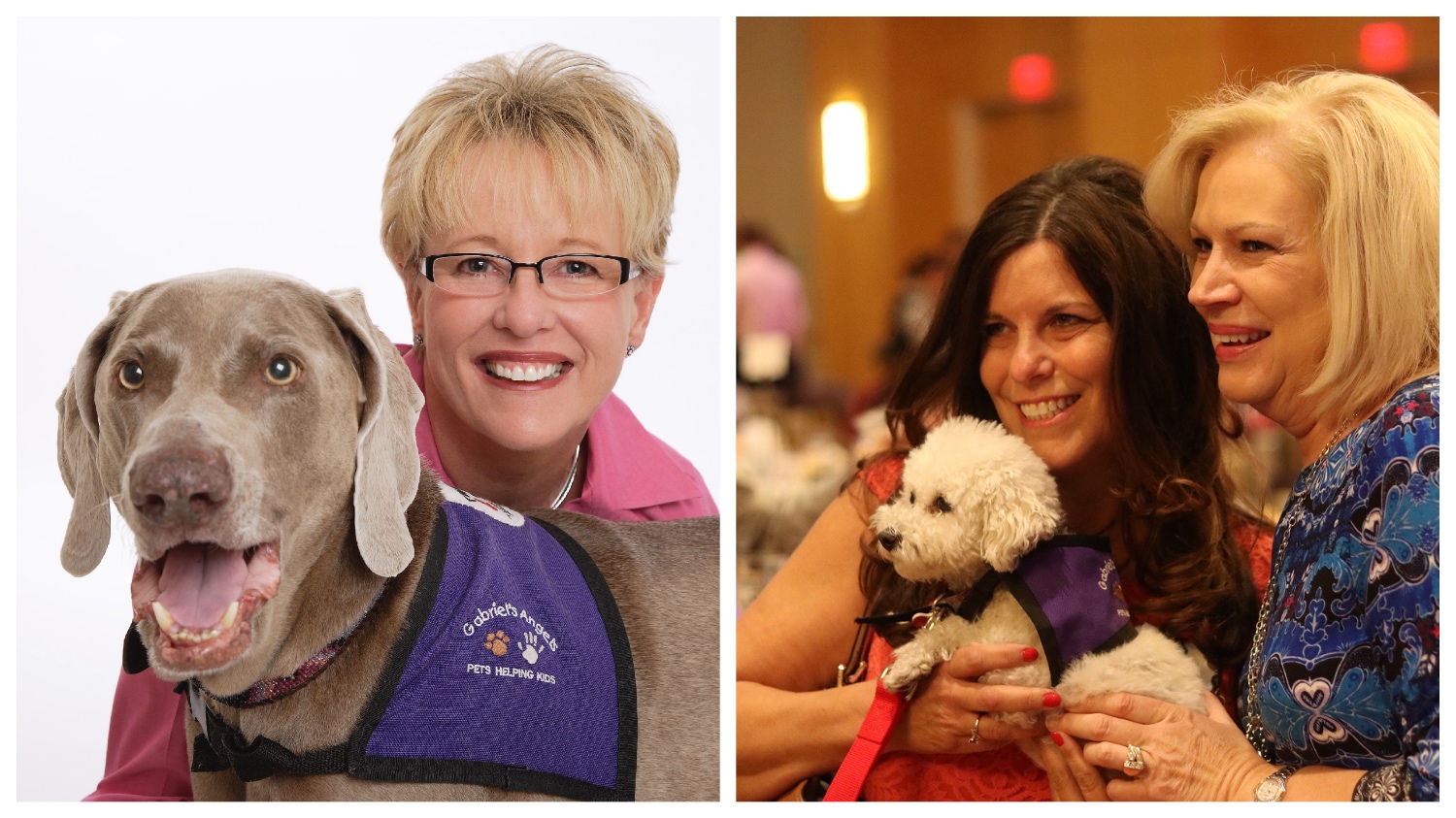 Pictured above left are Pam and Gabriel, who sadly passed in 2010. Above right are guests at last year's major fundraising breakfast.
You can help them unleash their impact and love through several fundraising events - including its April 6 golf tournament at 6:30 a.m., and the April 26, "Unleash the Love" breakfast, its largest fundraiser.
The Fore! Paws! Golf Tournament presented by The Advantage Group will be at the Camelback Golf Club. With therapy dogs greeting the golfers on the greens , this event has become a hit!
The annual breakfast (they're expecting 1,000 people), presented by AZ Pet Vet at the JW Marriott Desert Ridge, features very inspirational testimonials from partnering agencies, plenty of therapy dogs for guests to mingle and hug, and a presentation on the agency's mission.
"The first healthy relationship these children have frequently is with a therapy dog," says Pam. "We teach compassion empathy and trust - all core behaviors that are vital for children."
Here's to Gabriel and his magical legacy.

Kathy Shayna Shocket is a freelance Writer, and TV- Field Producer based in Phoenix. You can reach her at redkarpetgirl@aol.com