Kathy Shayna Shocket has the inside view on the stories that make headlines.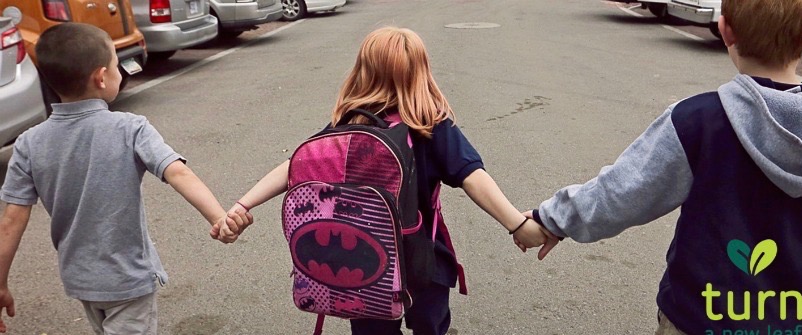 Two of Arizona's well-known charities have now merged! They are - A New Leaf and Arizona Women's Education and Employment (AWEE).
I just confirmed with A New Leaf's Joe Dulin that AWEE is officially now a part of A New Leaf as a key community program. (That's why I think the photo above, which I found from one of the charity's programs is quite fitting for this breaking story.)
Both non-profits are excited about expanding New Leaf's footprint across the Valley. "It's a win-win for everyone," says Joe Dulin, explaining that after AWEE's CEO left six months ago, its board reached out to A New Leaf. "AWEE also does workforce development so well, " notes Joel.
Both organizations share a heritage of championing those in need and offering vulnerable individuals a pathway to independence. The synergies in missions and programs make the addition of AWEE into A New Leaf's organization a natural fit.
A New Leaf has had a big impact in the communty. The non-profit inspires and supports individuals and families in their journey to independence. Last year, for example, it served 22,047 individuals with resources, including homeless and domestic violence shelters with services, affordable housing solutions, behavioral health, foster care, counseling, financial literacy coaching, and basic needs.
AWEE is one of Central Arizona's leading providers of workforce development and employment assistance. Its programs will still continue under the new agreement and operate as an affiliate subsidiary organization of A New Leaf with its own 501(c)(3) status.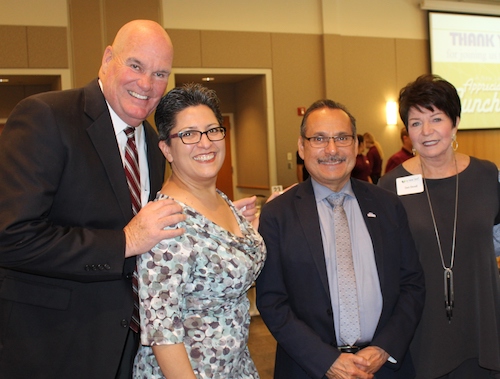 (Pictured above with New Leaf CEO Michael Hughes, are a few current and former New Leaf board members Deanna Villanueva Saucedo, Mesa Vice Mayor, David Luna and Deb Duvall. )
"AWEE's affiliation with A New Leaf marks a bold new direction for our organization," said Carol Campbell, AWEE's board chair. "We are delighted that by joining forces with A New Leaf, whose mission and vision are so well aligned with AWEE's we can expand our reach and strengthen our programs."
Brad Snyder, chair of A New Leaf's board notes, "We are thrilled that AWEE will be a critical part of our life-saving programs. We are united in advocating and supporting individuals and families in their path to upward mobility. The positive results of AWEE's community services and anti-poverty efforts are a testament to AWEE's culture of service – its dedicated leadership, committed staff and generous supporters. "
Here's to their new future.

Kathy Shayna Shocket is a freelance Writer and TV-Field Producer. The former TV reporter based in Phoenix has written for such publications as TIME Magazine, Money Magazine, PEOPLE Magazine, The Hollywood Reporter and The NEW YORK TIMES. You can reach her at redkarpetgirl@aol.com