Kathy Shayna Shocket has the inside stories on the people who make a difference.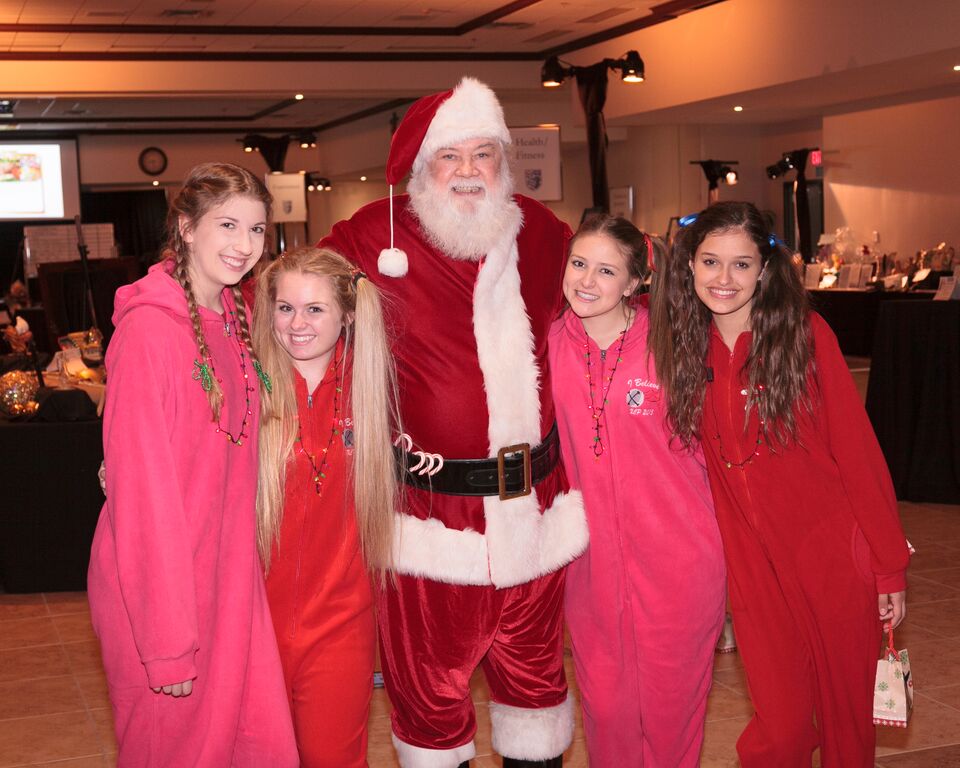 Kathy gives us a peek inside the magic created on the school's campus.
More than 450 guests hopped aboard the festive "train" at Xavier's 43d Annual Holiday Gala and Auction. And they were transported into the children's book classic The Polar Express.  It was a holiday hit! 
The evening's theme "Believe.. A Night to Hear the Magic" held on the school's campus  boasted dinner, an auction and an after party in the "Caboose" lounge. Pictured above with Santa are students Courtney Schumacher, Molly Brown, Kaitlyn Karren and Sophia Perez Vargas.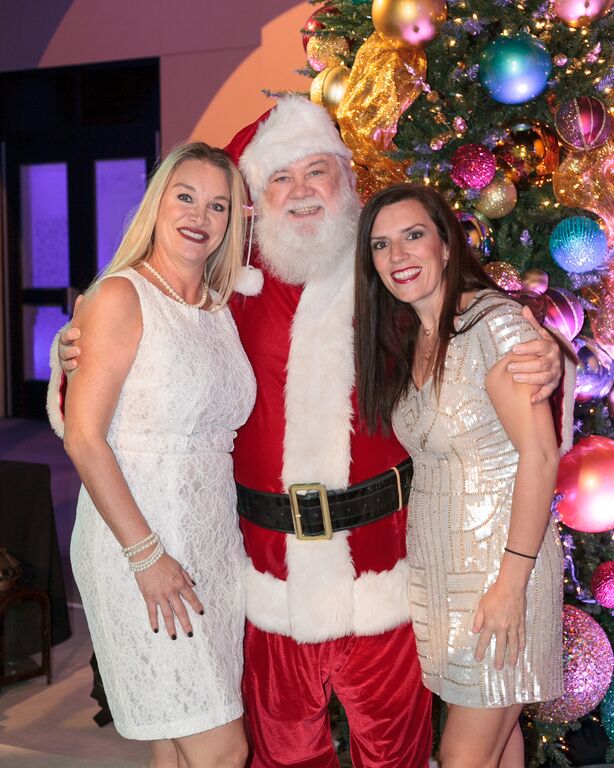 The lively fundraiser was hosted by  Xavier College Preparatory's Mothers' Guild and chaired by Xavier parents Joni Oltrogge and Christina Whittle who are pictured above with Santa. Here are a few more photos: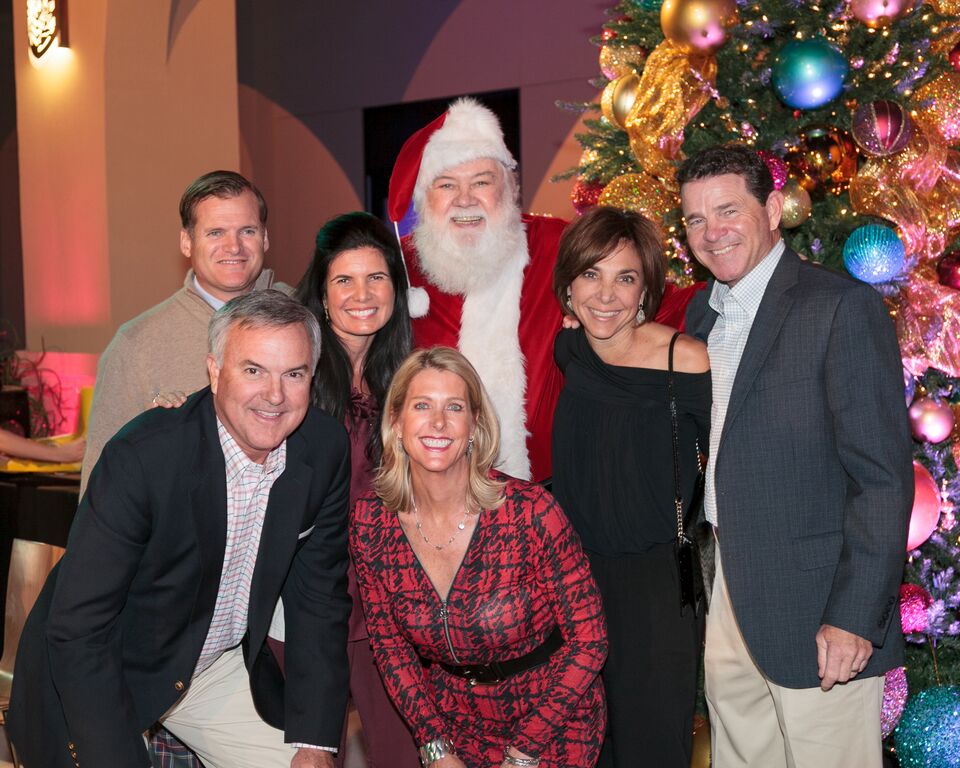 Doug and Tricia Folger, Steve and April Ward, Denise and Wally Halle above at the Polar Express party.Auction items ranged from "final exam survival kits" created by  students,  to VIP suites for Diamondbacks/Suns games . . . to one week at the Canyon Ranch property that is soon to open on the Turkish Riviera.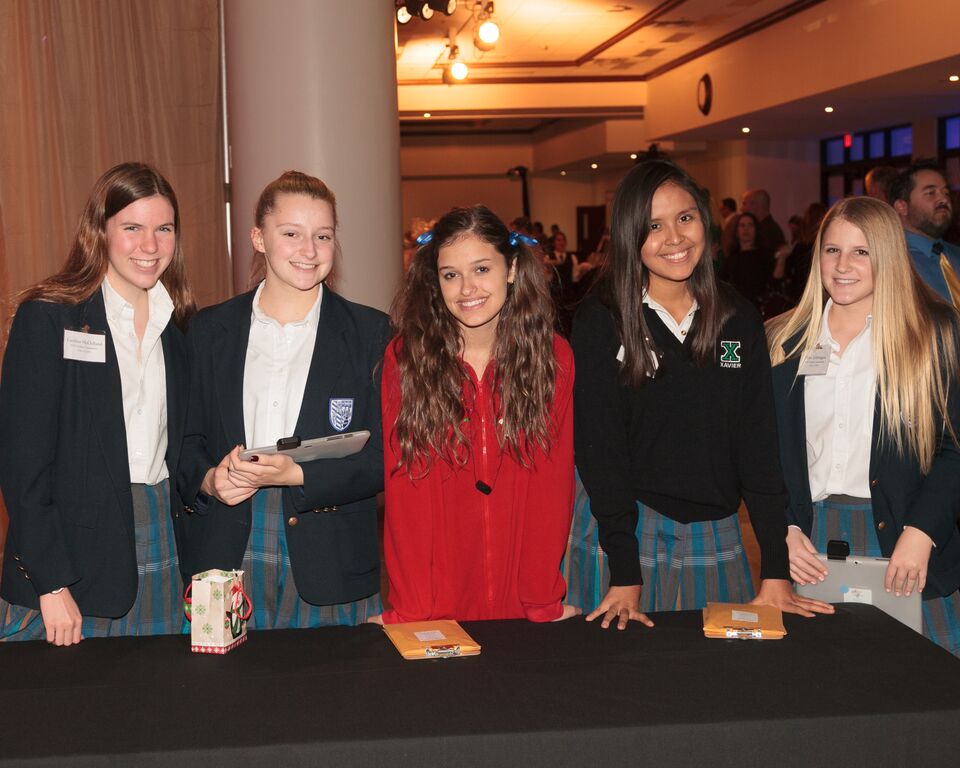 Above are the holiday gala event's Xavier student ambassadors.  . All proceeds raised will benefit Xavier's Legacy of Leadership Capital Campaign, which continues to fund Xavier's Chapel of Our Lady, Founders Hall, Petznick Field, and Activity Center renovation. Also here's a shout out to Bob Hubbard, Sean McLaughlin, and Matt Young who volunteered their talents as the event's auctioneers!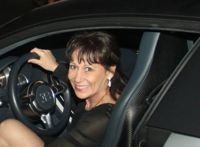 Kathy Shayna Shocket is a freelance Writer and TV -Field Producer based in Phoenix, AZ. She is a former TV Reporter who has written for publications such as TIME Magazine, Money Magazine, PEOPLE Magazine,The Hollywood Reporter and The NEW YORK TIMES.  You can reach her at   This e-mail address is being protected from spambots. You need JavaScript enabled to view it