"The AZ Insider" with Kathy Shayna Shocket: Get the inside scoop on Arizona's social scene and celebrity news.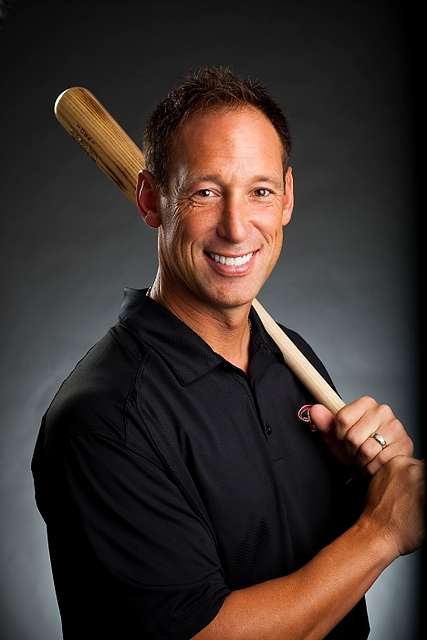 This week: Find out where he'll be getting lots of bear hugs from Phoenix's Major League fundraisers.
If retired baseball player Luis Gonzalez wanted to run for Mayor of Phoenix, he'd be quite the popular candidate. (The 2011 election is this summer and it's going to be interesting because for the first time in years Phil Gordon, who has been mayor since 2003, is restricted from running because of term limits.)
The fan favorite had an eight-year reign with the Arizona Diamondbacks and helped the team win the 2001 World Series against the Yankees. Luis is currently the special assistant to the Diamondbacks' CEO Derrick Hall and one of the most adored and recognized personalities in Arizona. He could be a triple threat as he and wife Christine Gonzalez and their triplet teenagers have become a major part of the charitable community and are Phoenix's version of a First Family.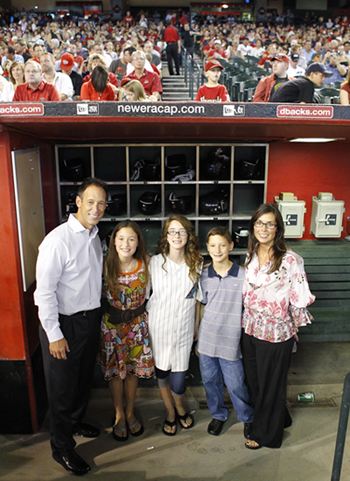 Luis and Christine, Megan, Jacob and Alyssa Gonzalez
Now, on the heels of the news that Luis will be Major League Baseball's official Ambassador for the 2011 All Star Game, the royal couple will be honored at the Children Helping Children luncheon. The event, sponsored by Phoenix Women's Board for the Steele Children's Research Center located at the University of Arizona, will include a fashion show featuring children. Its acronym of PANDA stands for "People Acting Now Discover Answers" and stuffed Giant Panda Bears are a major part of the event's décor. The black and white Giant Panda, an international and well protected treasure, is the perfect mascot for this event and the organization's mission.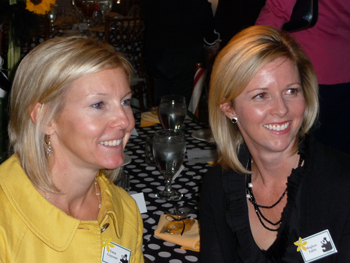 Event Chairs Dana Gapusan and Meghan Fable
This year's event is chaired by Dana Gapusan and Meghan Fable, and efforts focus on raising money and awareness for the PANDA Healthy Babies Project for patients in the Center's neonatal intensive care unit (NICU). Luis and Christine Gonzalez are personally aware of the many risks that come with having premature babies. Their triplets were born in Detroit, Michigan eight weeks before their due date.
"Megan weighed in at 3 lbs. 8 oz. and spent two weeks in the NICU," recalls Luis. "Jacob was 4 lbs. 1 oz. and spent three weeks in the NICU. Alyssa was 2 lbs. 15 oz. and also spent three weeks in the NICU. We have so much admiration of the amazing NICU doctors and nurses who work tirelessly to ensure preemies have every chance to start their new lives off healthy. As we look into our children's eyes almost 13 years later, we see hope, excitement and a bright future full of possibilities. Every newborn deserves that!"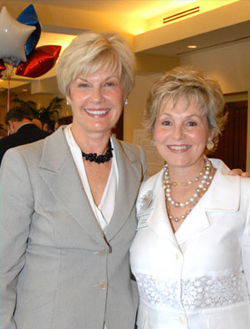 Co-Founders Robyn DeBell and Penny Gunning
The Phoenix Women's Board for the Steele Research Children's Center was founded by community leaders Robyn DeBell and Penny Gunning, and supports the discovery processes that lead to improved treatments and cures for devastating childhood diseases.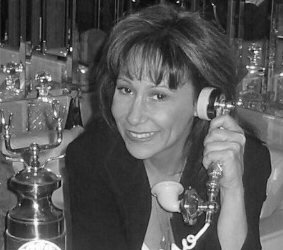 Kathy Shayna Shocket is a Phoenix based writer. If you have a good item for The AZ Insider, you can email her at This e-mail address is being protected from spambots. You need JavaScript enabled to view it .