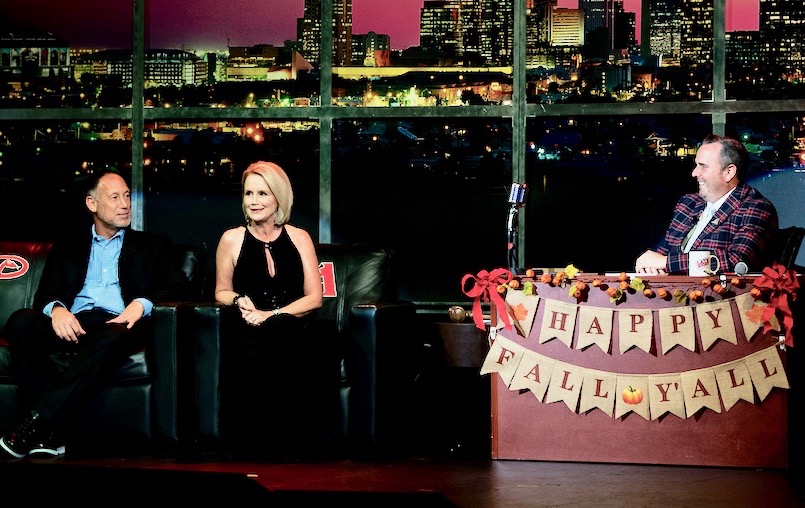 It was a show-biz style home run (kudos to the set designer) for the "D-Backs Most Valuable Partners Awards."
A group of fan favorite Arizona Diamondback players and executives hit the red carpet for an academy awards style evening - but set in Phoenix. The set, designed like a late night talk show, spotlighted President and CEO Derrick Hall's talk show HOST talents!
Ditto for the players who helped Derrick present the awards. In the Thanksgiving themed "Not Quite Late Night" show - Derrick scored big with a monologue, and the evening showcased for example, third baseman and shortstop Eduardo Escobor playing a game of charades sporting in a turkey suit.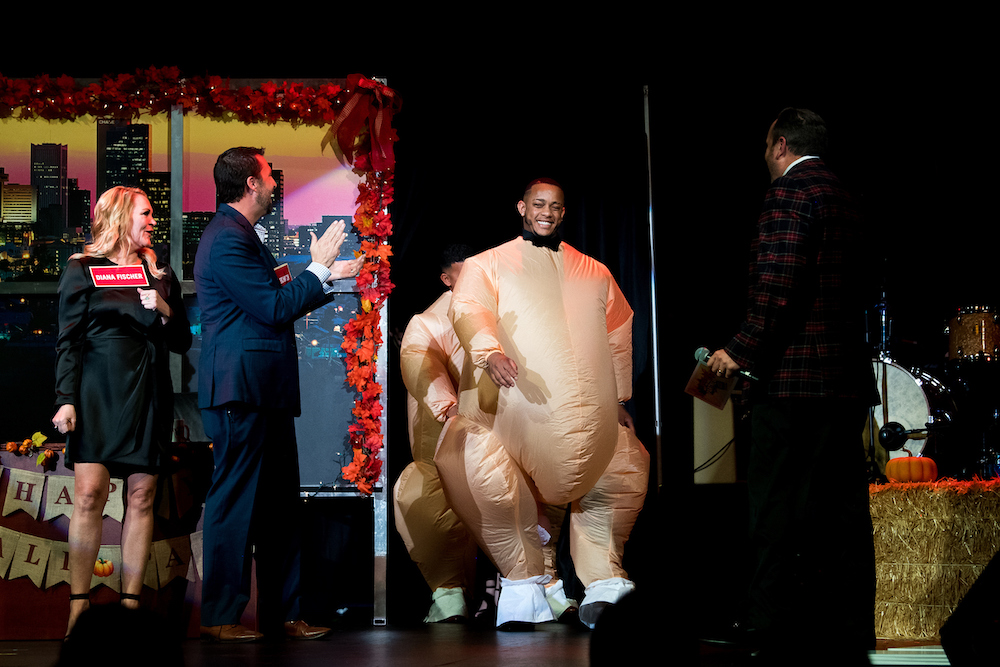 Among the other D-backs who appeared on stage were Executive Vice President and General Manager Mike Hazen, D-backs Special Assistants to the President & CEO Luis Gonzalez and Willie Bloomquist, D-backs Manager Torey Lovullo, D-backs players Eduardo Escobar, Carson Kelly and Ketel Marte .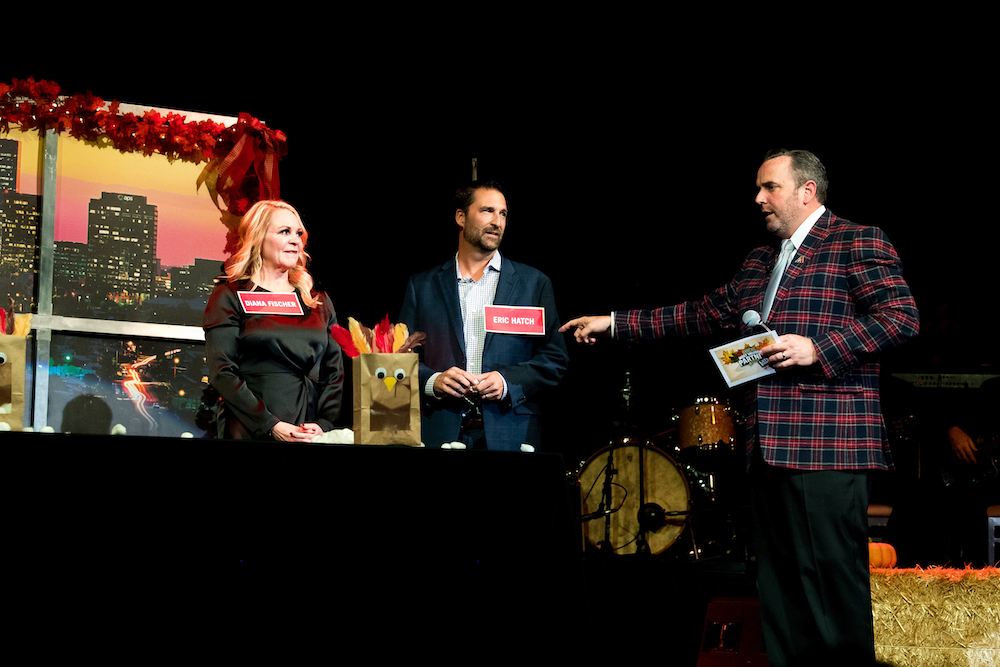 There were musical performances, games and numerous videos - all which included "plays" of humor throughout the night. held at the showroom at Wild Horse Pass Hotel and Casino.
What a great way to highlight the teams' most valued partnerships. And, as the say, the awards went to:
Luis Gonzalez Community Champion Award: Insight, Brand Integration Award: Pernod Ricard, D-backs Ambassador Award: Encompass Health, Marketing Activation Award: Chase , Fans' Choice Award: Taco Bell, Rookie of the Year: Banner Health, Multi-cultural Award: Gila River Hotel & Casinos, Lifetime Achievement Award: Fry's Food Stores, MVP Silver Slugger Award: Phoenix Children's Hospital and the MVP Gold Glove Award: Cox.
Congratulations!

Kathy Shayna Shocket is a freelance Writer, and TV- Field Producer. The former TV-Reporter has written for publications such as TIME Magazine, MONEY Magazine, PEOPLE Magazine, The Hollywood Reporter and The NEW YORK TIMES. You can reach her at redkarpetgirl@aol.com