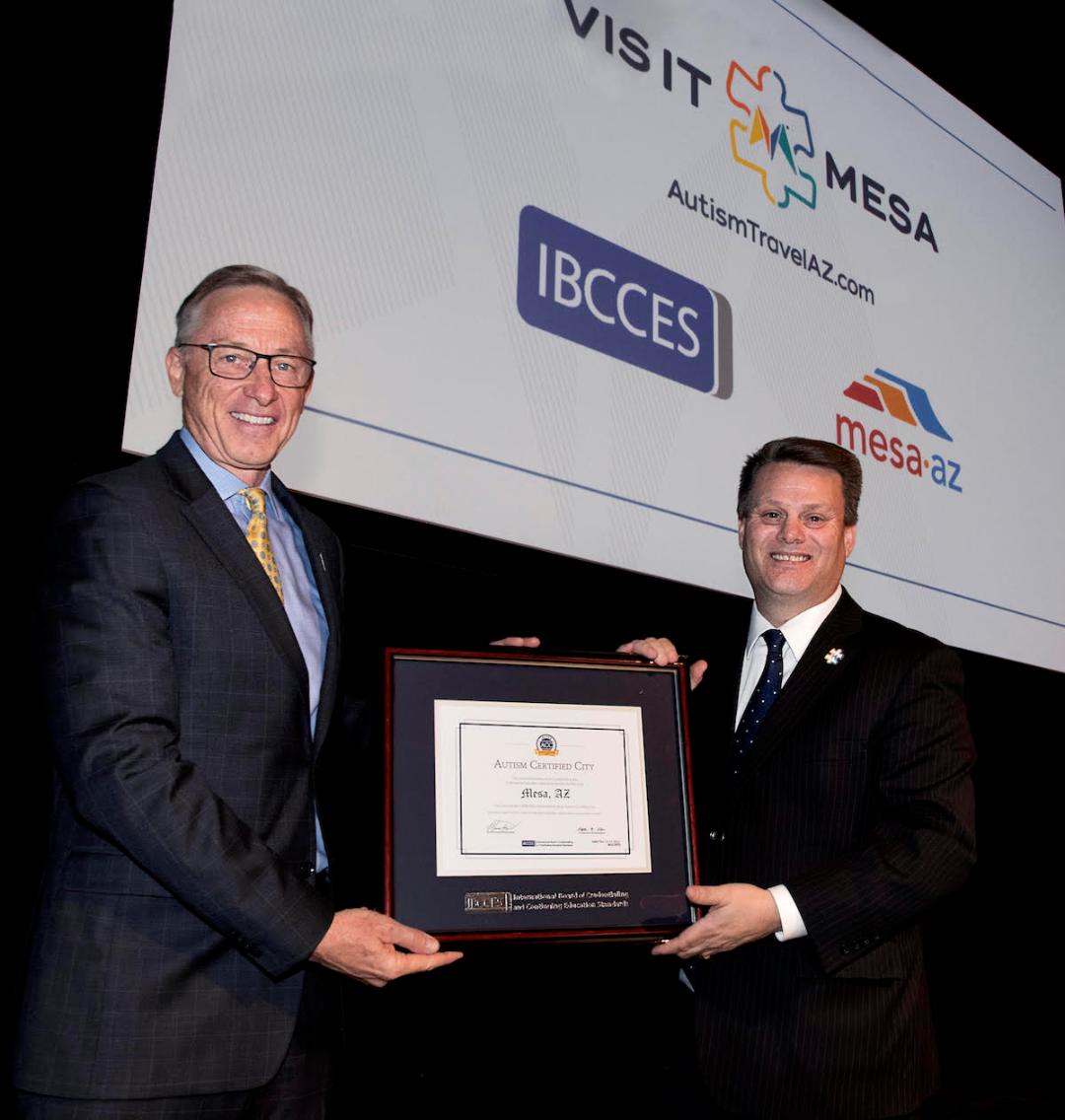 Congratultions to the City of Mesa and Visit Mesa. After a nearly year-long effort launched by Visit Mesa, Mesa is now the first city to become autism certified. The prestigious certification was designated by the International Board of Credentialing and Continuing Education Standards (IBCCES).
And IBCCES just announced Mesa's designation at the Mesa Arts Center. Mesa Mayor John Giles is pictured above with Visit Mesa CEO Marc Garcia celebrating .
The initiative was planned to encourage members of the community to participate and embracing the needs of Autism Spectrum Disorder travelers. For example, it encouraged businesses to participate in specialized autism training to better recognize ASD and service the needs of ASD travelers from the planning stages of a vacation to when they arrive in the destination, and throughout their stay.
Visit Mesa's CEO, Marc Garcia, the CEO of Visit Mesa, the leading regional destination marketing organization, ignited the effort after his 6-year-old son's autism diagnosis. "With Visit Mesa leading the charge, Mesa, Ariz. is rolling out the welcome mat for individuals on the autism spectrum," said Mayor John Giles. "We commend Marc Garcia and the staff at Visit Mesa for their vision."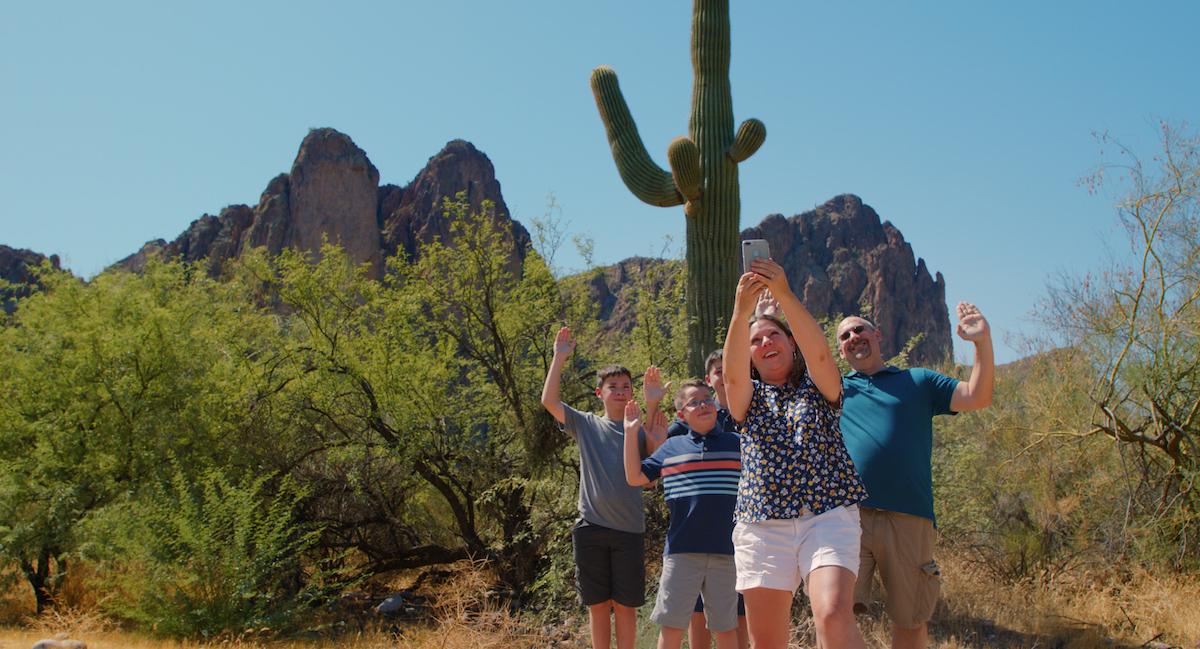 Dr. Kerry Magro, an award-winning professional speaker, best-selling author and autism consultant to the upcoming HBO series, "Mrs. Fletcher," served as the event's keynote speaker, presenting a talk called, "Defining Autism: from Nonverbal to Professional Speaker."
"Growing up from my earliest days of severe autism, public outings and traveling were not often an option available to me and my family. I'm now happy to see today, though, that groups such as IBCCES & Visit Mesa are steering the way to a more inclusive environment for all our families," Magro said. "When I heard of Marc Garcia's story of supporting his son on the autism spectrum, I was close to tears. We often say it takes a village and people like Marc make a true difference for this community."
Mesa's efforts have rubbed off on neighboring towns. The Town of Queen Creek is pursuing autism certification. Queen Creek's Fire Department recently signed on and their Parks and Recreation Department has already completed the training to earn the Certified Autism Center designation.

Kathy Shayna Shocket is a freelance Writer, and TV- Field Producer. The former TV-Reporter has written for publications such as TIME Magazine, MONEY Magazine, PEOPLE Magazine, The Hollywood Reporter and The NEW YORK TIMES. You can reach her at This e-mail address is being protected from spambots. You need JavaScript enabled to view it