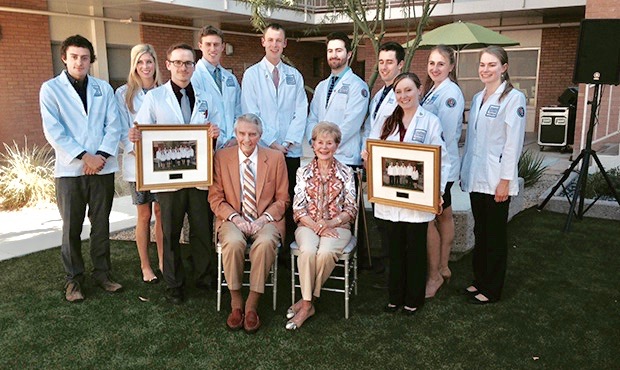 For many years now, philanthropist Doris Norton and her late husband John Norton have been very generous donors to St. Joseph's Foundation. Now, Doris Norton's new significant $5 million gift to advance health care in Arizona, underscores her passion and commitment to St. Joseph's and health care education.
Doris Norton says she is delighted to support this expanding partnership between St. Joseph's and Creighton University. "We've always believed St. Joseph's is the leading hospital in the Valley. We've always felt blessed to be able to support St. Joseph's and the education of those advancing in the health care profession, and I hope others will join us in this effort."
This transformational gift will expand much needed health sciences education in Phoenix, creating a pipeline of physicians, nurses and other health care professionals at a time when the Valley, state and nation are facing an imminent shortage of healthcare professionals.
"We are on the verge of an exciting new era in health care delivery and education in Phoenix and the greater Southwest," said Creighton University President the Rev. Daniel S. Hendrickson, SJ, PhD.
"Creighton University has a long tradition of excellence in health care education – with our graduates serving communities in Arizona, nationally and globally – and we are grateful for this significant gift from Doris Norton and her family to advance our mission."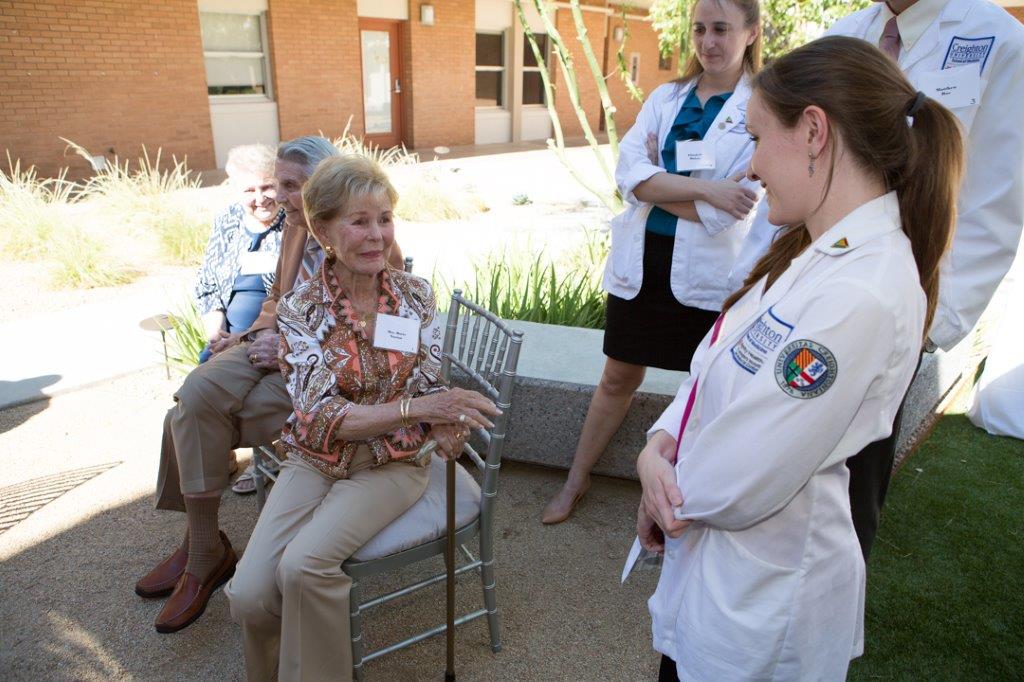 Creighton's Phoenix campus will enroll students in nursing, pharmacy, physical and occupational therapy, and physician assistant programs, as well as students in a four-year medical program.
John and the couple's three children were born at the hospital and the family's longstanding tradition of donations includes their $19 million gift in 2014. The transformational gift to St. Joseph's was the largest donation in Arizona history at that time—to establish the John and Doris Norton Cardiothoracic and Transplantation Institute at St. Joseph's Hospital and Medical Center.
Norton's most recent $5 million gift designates $3 million to support development of a new Creighton University Health Sciences – Phoenix Campus adjacent to St. Joseph's Hospital and Medical Center in midtown Phoenix.
She's also allocated $2 million toward St. Joseph's endowment scholarships for students entering the nursing field, reflecting a profound commitment to expanding health care education that she has supported during her family's decades-long relationship with St. Joseph's Hospital and Medical Center.

Kathy Shayna Shocket is a freelance Writer, and TV- Field Producer. The former TV-Reporter has written for publications such as TIME Magazine, MONEY Magazine, PEOPLE Magazine, The Hollywood Reporter and The NEW YORK TIMES. You can reach her at redkarpetgirl@aol.com