Looking forward to elevating the look of your boring bathroom and outdoor space? If so, natural stone pieces, like bathtubs and outdoor fountains are a perfect choice for you. These are a classic and gorgeous choice for various interior and exterior areas of a building.
Here we share with you some amazing bathtub and fountain pieces to consider for your home. Each piece shown in this list is so gorgeous that we're swooning over them right now.
Contemporary Black Marble Bathtub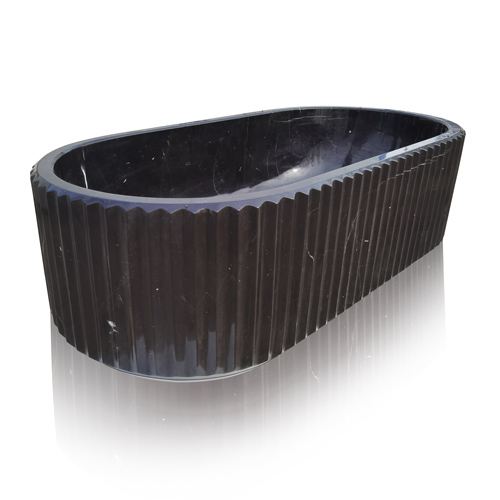 Specially crafted from black Marquina marble, this oval shape contemporary-style bathtub has a carefully polished marble interior. Its exterior boasts a distinctive pattern of ridges that resembles a delightful candy cup. This marble bathtub is ideal for a black sophisticated bathroom for a stylish and monochromatic look.
Yin-Yang Stone Fountain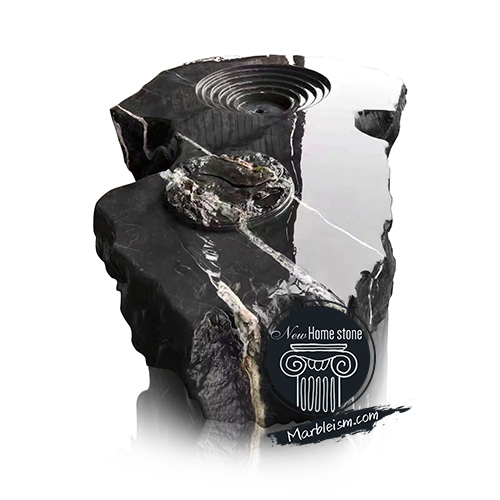 This yin-yang stone fountain looks like a river rock from which it's crafted. Being a natural stone fountain, it will add a subtle effect to the given space. We are amazed at its striking design that compels into an "8" figure for maximizing its structural theme of balance and duality. If you don't want a standard marble wall fountain, consider adding this extraordinary stone fountain outside your house.
Oval Marble Bathtub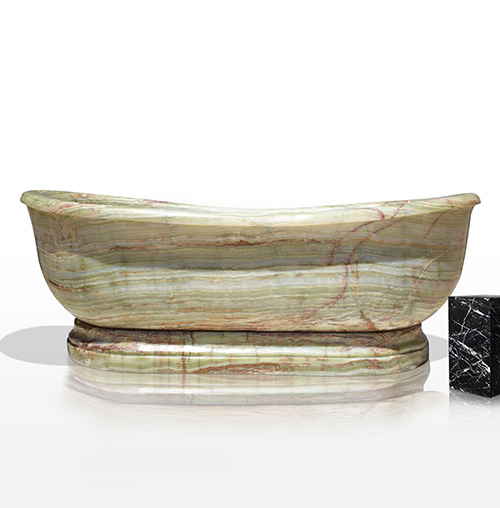 Want to uplift the interior of your otherwise plain and neutral bathroom? Consider adding this beautiful oval marble bathtub to your bathing area. For a homeowner who loves the natural veining pattern of marble, this stone bathtub is a visually attractive and durable addition.
Lion Statues Large Garden Fountain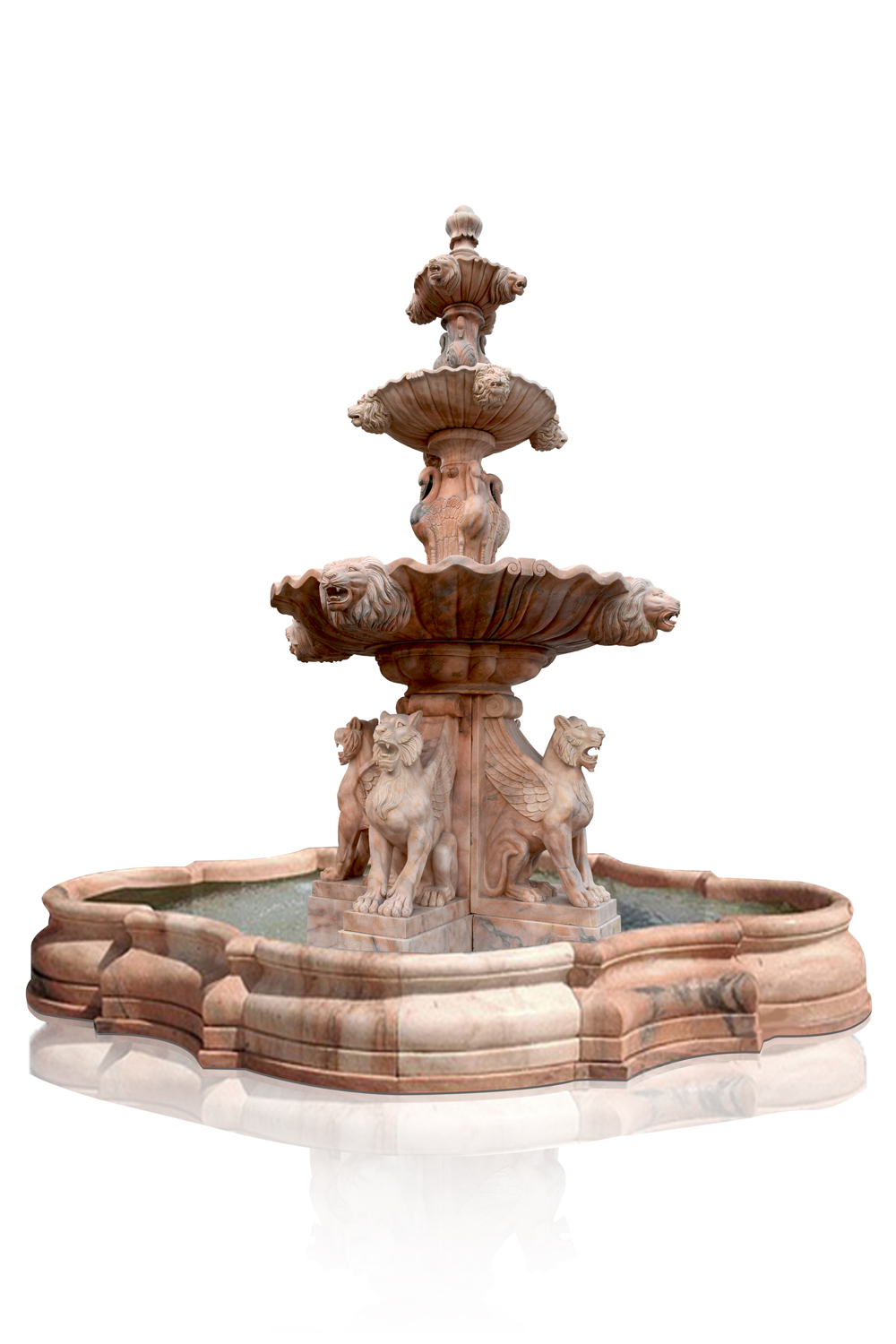 If your property has a huge lawn area or garden space, consider installing this large lion statues garden fountain. This marble fountain is hand-carved by skilled craftsmen. Its customizable elegant design is likely to suit any contemporary garden and home.
Wall-Mounted Black Granite Modern Outdoor Fountain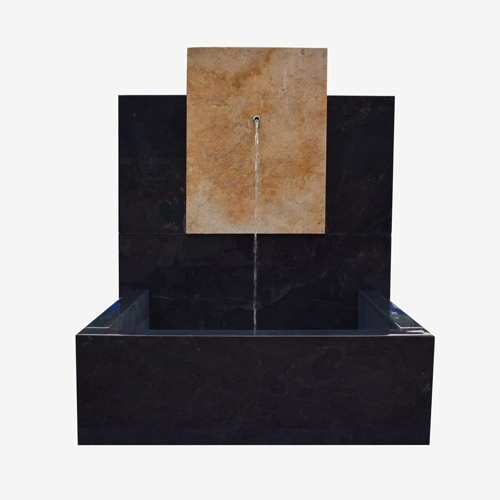 Made of black granite and beige travertine, this charming black stone fountain is suitable to add a modern touch to your backyard. Since it is easy to mount on a wall, you can install it even in a narrow backyard. Its soothing water sound mixed with geometric modern appeal is simply pleasant.
Freestanding Marble Soaking Tub With Built-in Seat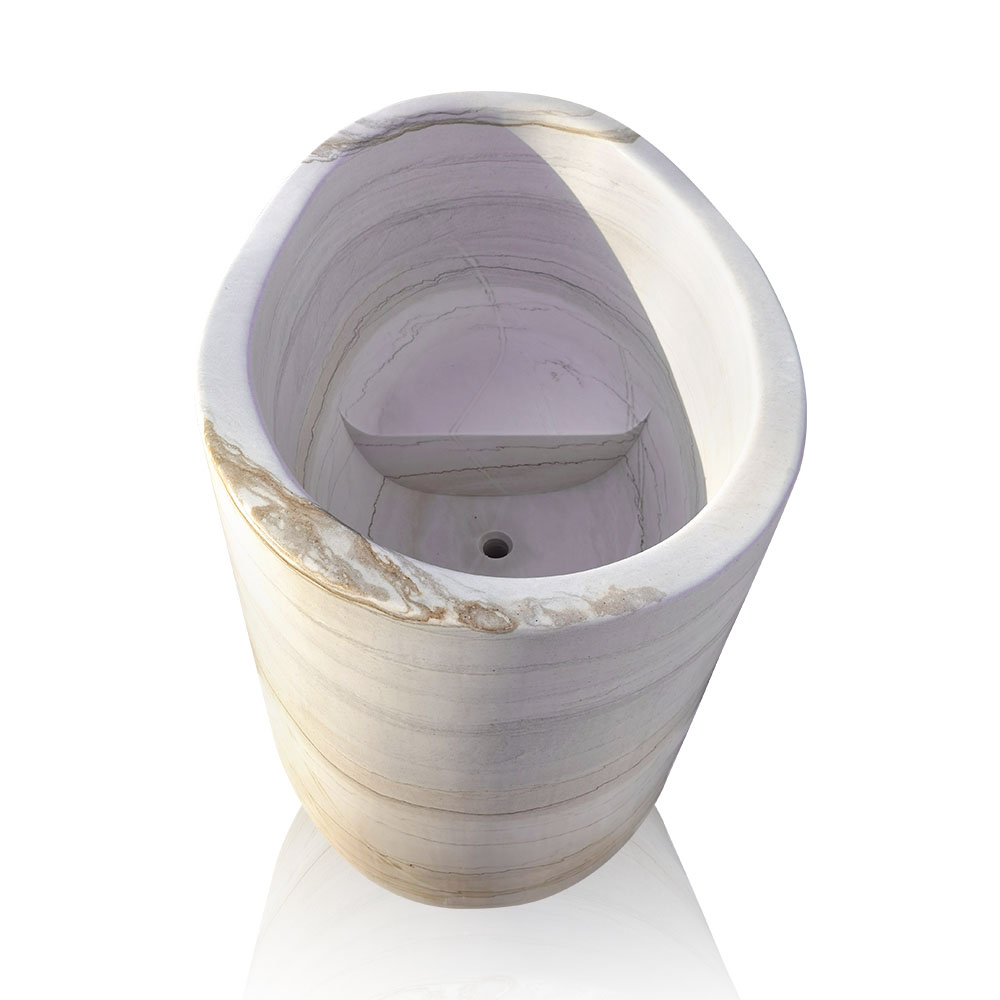 Do you have a small bathroom space? Still, you want to add a luxe bathtub to it? Consider installing this deep and narrow freestanding marble soaking tub with a built-in seat. This freestanding stone bathtub would cater as a perfect nook for bathers for snuggling for a hot dip.
Grey Granite Bath Tub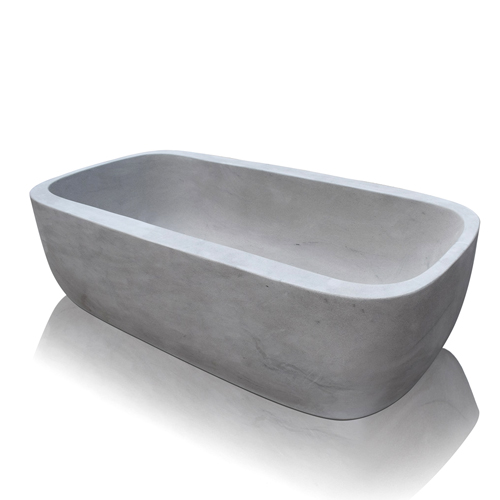 This grey granite bathtub is hand-carved from natural stone and has a top-quality polished matte surface. Its rectangular layout is ideal for a modern bathroom interior that needs a stylish bathtub addition. It will instantly uplift any modern or contemporary bathroom interior soon after its installation.
Beige 3-Tiered Garden Fountain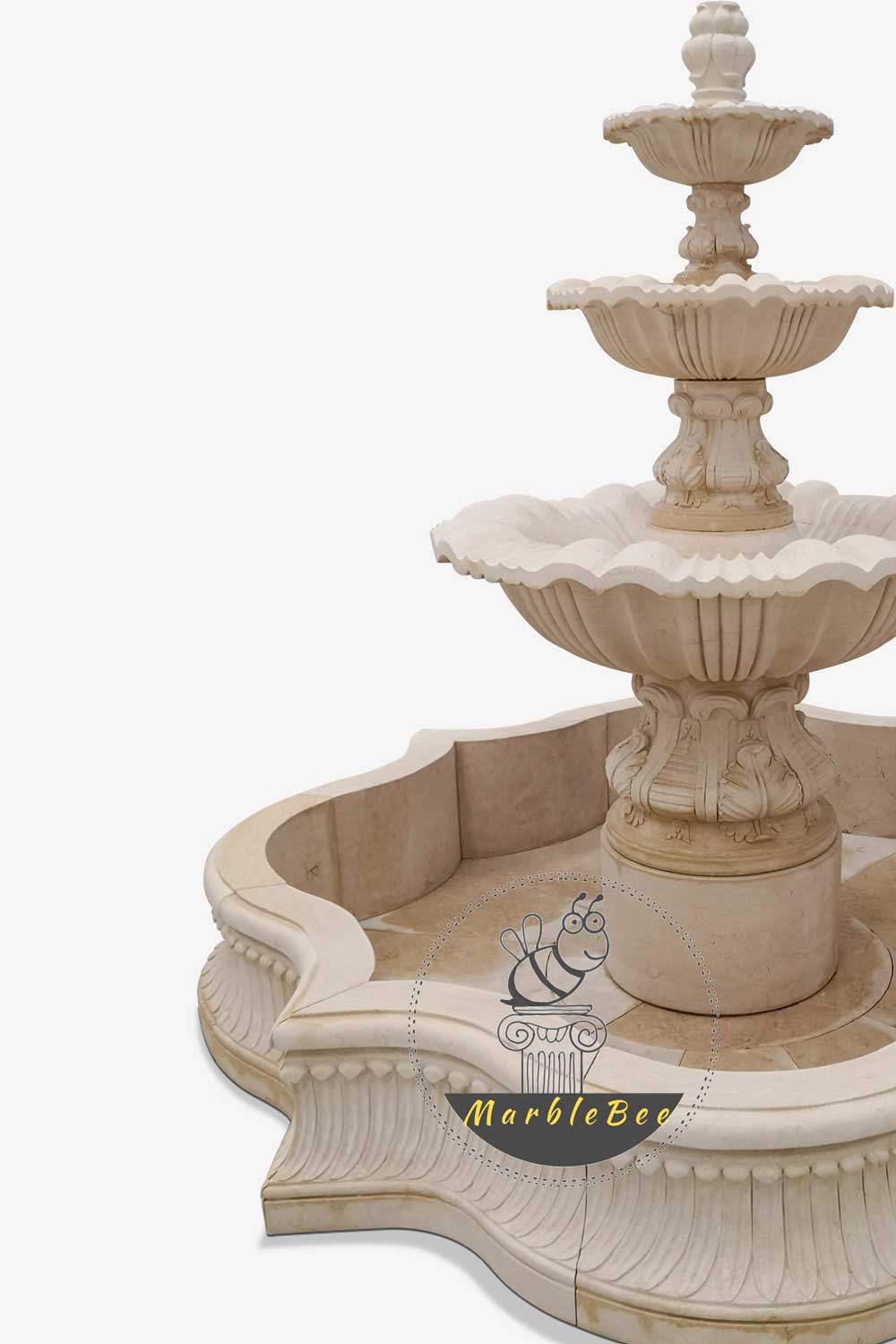 Want to give a glamorous and royal feel to your garden, front yard, or lawn? If so, install this spectacular beige 3-tiered garden marble fountain. Its elegant design is the result of fine hand-carving by professional craftsmen.