Page 2 of 2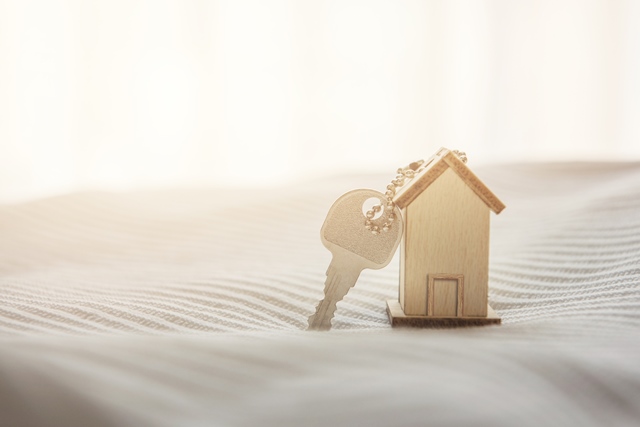 I first moved to Arizona in the early 90's from Washington state. I will never move away and now consider Arizona my home. Arizona has so much to offer; it is no surprise that it is one of the fastest growing economies in the country.
My entire career has been in real estate, and my partner and I have amassed nearly a billion dollars in investment property in the last 20 years. We are very proud of our company, MC Companies, which is located in Scottsdale and has 250 employees.
Arizona has been good to us in every way. Some of the primary drivers in any business are the economy, the quality of the employees and the business climate. People and businesses are thriving in Arizona, and it is a business-friendly state. The average cost of a home is barely over $200,000, which compared to the rest of the nation is a bargain. I don't believe this is going to last very long. There is a reason Arizona continually leads the nation in growth.
People are moving to Arizona in droves for various reasons, including buying a second home. They want to retire here because the cost of living, the unlimited things to do and the weather is amazing. I think that right now is the best time to buy a second home as an investment for a variety of reasons.
Arizona is currently under-supplied with homes due to the lack of construction in the last 10 years. This is also true for the entire nation. However, while the nation was recovering, the Arizona economy and population expanded. This put additional pressure on the existing supply of homes and rentals. Demand remained high in Arizona, but supply did not keep up with demand. This will continue to drive home prices and rental rates upward for many years.
It's simple economics: more people are coming to Arizona because it is amazing, and they are buying or renting the existing inventory, and the existing inventory is not keeping up with demand.
If you are looking for home appreciation, these are primary factors to consider. Homes in Arizona are affordable right now, and the supply will continue to dwindle which means prices will rise.
If you do chose to invest in this great state, be realistic about what type of second home suits your lifestyle. If you're looking for a weekend getaway, staying within a day's drive of your primary home could be a good move. If you'd like your second home to someday serve as a retirement spot, assess the home's accessibility and check out health care services in the area.
When considering buying a second home, you should evaluate your needs, long-term goals and your lifestyle, and realistic expectations need to be addressed. Many people think of a second home and immediately think of a condo for an easy lock-and-go lifestyle. Make sure you think about the time you want to spend on maintenance and repair, the type of privacy you are looking for and other amenities that are important to you.
Don't overlook other expenses like insurance, taxes and maintenance fees. HOA or homeowner's association fees can vary widely depending on the community and amenities offered.
If you need extra income to support your investment, renting out your home could be a good strategy. Being a landlord often comes with more responsibility than most people realize, so make sure you become familiar with landlord/tenant laws and the Fair Housing Act before you begin. If you plan to rent the property, expect to do additional research. For example, some communities ban weekly vacation rentals, allowing only for monthly rentals. It can depend on the homeowner's association and the city law.
With regard to financing, you need to make sure that you sufficiently plan for how you will afford and pay for a second residence and if the purchase will be financed. There are significant differences in qualifying, rates and initial investment between a primary residence and a second home. Make sure you speak with your banker or a reputable lender to discuss options and affordability.
Savvy tax planning can make a difference in your return on the property. Tax implications for second homes can vary significantly based on your financial situation and whether or not you plan to rent out the property. If you rent your home more than 15 days a year, you have to report the income, but also can deduct the expenses.
Generally, the interest on the mortgage of your second home is tax deductible, and rental properties are subject to additional tax breaks. If it's an investment property, then the deductions come in an array of possibilities, including depreciation of the real estate itself and a separate, accelerated depreciation of personal property, like furnishings. Keep these in mind when figuring the impact on your taxes.
Lastly, whether you're looking for a second home to spend your retirement days or an investment property to diversify your portfolio, make sure you do your homework and work with the right experts. Spend the time to look for the right ones as it can be a huge difference in your overall experience.