Page 1 of 2
Whether you wish to create an intimate desert oasis or a grand space to host and entertain, Brown Jordan at Scottsdale Quarter has all of your outdoor furniture needs covered.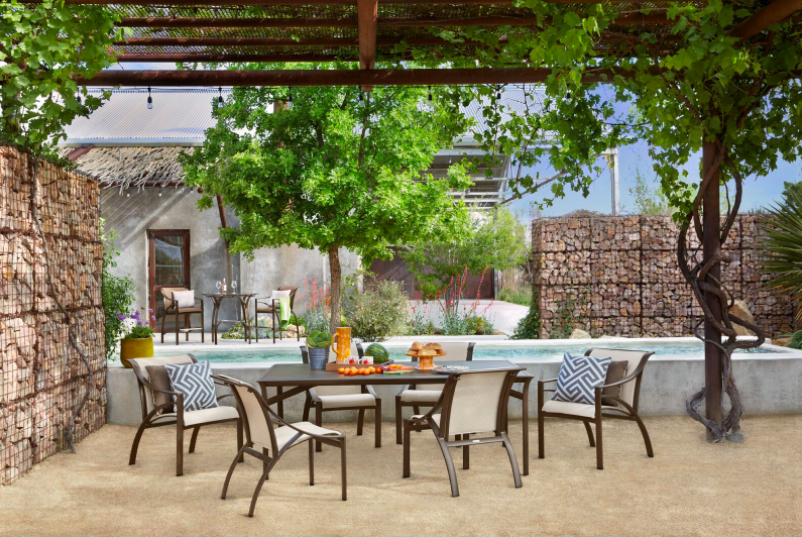 Now is the perfect time to invest in beautiful and long-lasting outdoor furniture at Brown Jordan's floor model and summer clearance sale. From now through Aug. 21st, visit Brown Jordan's Scottsdale showroom to enjoy deep discounts up to 70 percent off on select furniture while supplies last.
As the leading name in luxury outdoor furniture since 1945, Brown Jordan offers beautiful, high quality furniture that complements any home design, from the elegantly traditional to the eclectically modern.
Add a personal touch to your outdoor space and get inspired with these dining tables that rank among the most popular at Brown Jordan Scottsdale:
Pasadena Dining Table
With its understated and sophisticated design by John Caldwell, Pasadena (pictured above) is a nod to mid-century design and the birthplace of Brown Jordan Company. The sleek collection frame features a smooth, flat aluminum extrusion that is gently curvilinear. Sweeping lines seen on the arms and back legs highlight the beauty of the chair's construction. The entire collection is available in Versatex and Padded mesh options.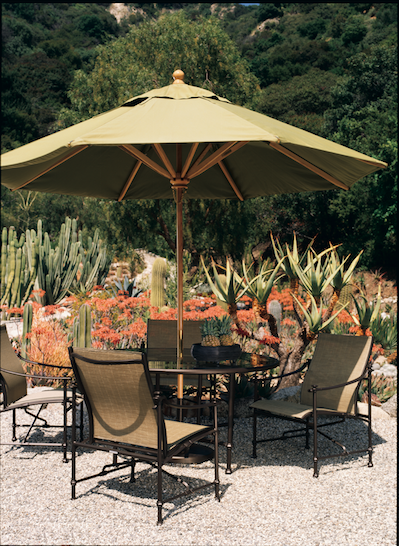 Campaign Sling Dining Table
Inspired by the formality and pageantry of imperial design motifs, Campaign is a cast and extruded aluminum collection featuring sling and woven seating options. Handsome details include a cast finial on the arms, cast buns around each joint and at the feet, and epaulets grounding the cross-braces. The woven seat and bucket is fully upholstered, wrapping around front and back, a signature design element of all Brown Jordan woven product.