Page 1 of 7
AFM has created a wonderfully festive list of DIY Easter centerpieces to help you fill your home with the warmth of spring.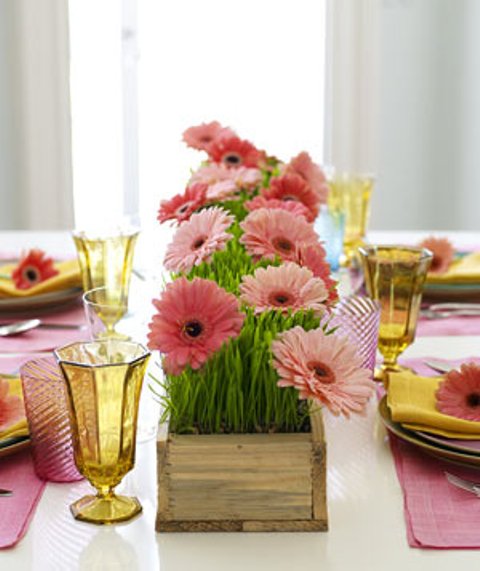 Floral Table Runners
A unique alternative to the traditional fabric table runner is to create one with fresh spring flowers. Use two boxes of wheat grass as the foundation for your runner. Cut straws to the same height as the grass. Place your fresh flowers inside the straws and use a pencil to create a hole in the soil. Artfully fill the wheatgrass boxes with your flowers.
Source: Real Simple