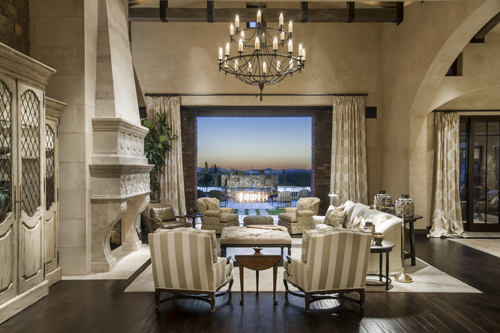 AFM asks our favorite pros for their designing advice. When it comes to successfully mixing patterns, Christy Geninatti of Est Est says…
Do: Mix the scale of your patterns. Scale is one of the most important factors; choose at least one large, one medium, and one small scale pattern.
Do: Consider the colors. Choose colors that are either similar in intensity and/or similar in hue.
Do: Remember to use repetition. The repetition of color and pattern in a space result in a cohesive design.
Don't: Use all the same style of patterns. It is much more interesting to use patterns that juxtapose one another, like a geometric and a floral.
Don't: Group patterns in only one area. Pattern creates visual weight and you want there to be an even feel in the space.
Don't: Forget the solids. Too many patterns are distracting, and the solids help to balance everything out.