Scottsdale is changing, for the better, and La Maison is its newest addition. We couldn't be more thrilled to welcome La Maison, a unique home furnishings and interior design store.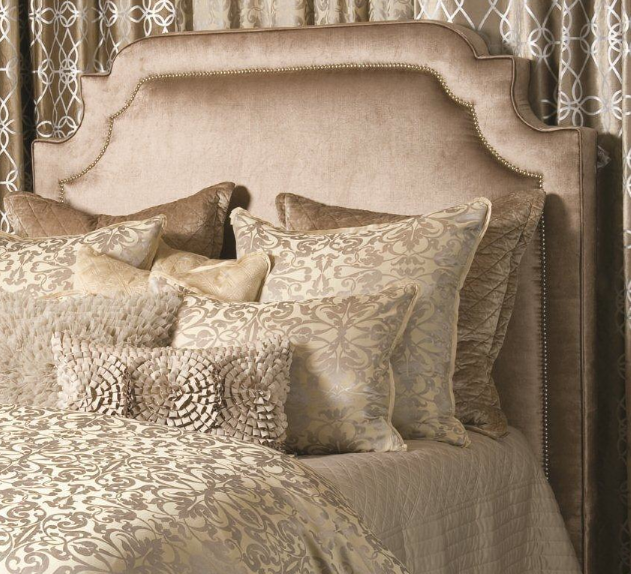 We caught up with Alan Reinken, the mind behind La Maison and its break into Scottsdale's furniture industry. "We feel La Maison Interiors is THE place to have a total visual experience.  We are excited to share La Maison and help our clients "discover their style."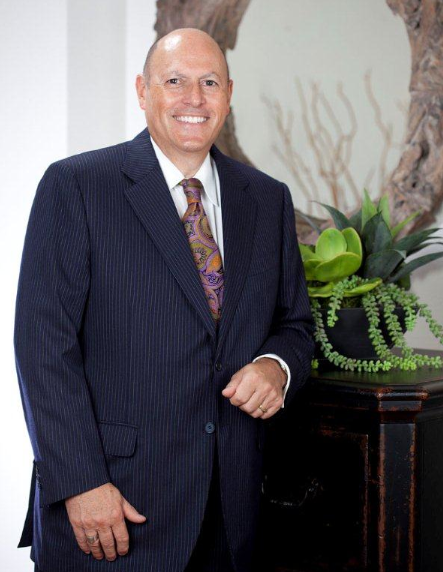 Q. What type of client does La Maison's furniture appeal to?
We appeal to a very diverse clientele because we carry a very wide range of products.
Q. Being new to the Valley, what does La Maison offer that other furniture stores don't?
A. La Maison offers a unique selection where one can find the best quality home furnishings in Scottsdale.  It's a broad selection of "looks." It's a chic, but very approachable shopping environment.
Q. As far as home and design trends, what are you seeing in the Valley?
We are seeing cleaner, straighter lines in ALL lifestyles. We are not seeing as much layering.  "Pops" of color are important.  There is also an emphasis on accent colors.
Q. You have been known for many years, running Robb & Stucky and know this market very well.  What is the major difference La Maison brings to the Valley?
A. Our product is specific to the lifestyles of Arizona and not of a national chain.  Each furnishing and accessory is purchased with this lifestyle in mind.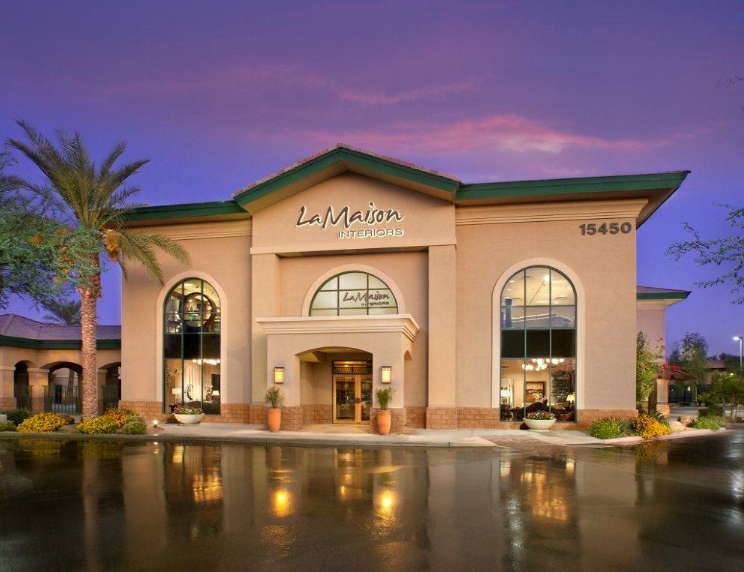 Q. There have been many changes in the furniture industry lately. What made you open in Scottsdale?
A. Scottsdale is still the most dynamic, exciting city to live in with great homes and wonderful people.  This is THE place to start a business!
Q. What is motivating you to set the standard in the interior design and furniture business?
A. I have a great desire to buy and create beautiful furnishings and then display them in a stylish manner.  Why buy mass produced furniture?  There are beautiful furnishings from craftsmen all over the world and I want to share those furnishings.
Q. How confident are you in the Scottsdale market?
A. Extremely ---obviously!
Q. We see a majority of visitor to our web site from Canada and buying in Scottsdale. Are you seeing this trend?
A. Absolutely! We're very grateful for them.  We enjoy assisting them in designing their Arizona homes. 
Q. How many square feet is your showroom?
A. 27,000 sq ft.
Q. What is customer service to you?
A. Customer service is truly the only thing we have to sell.  It's who we are and our culture.
Q. How many staff members does La Maison have?
A. 13.
For more information visit lamaisonaz.com.