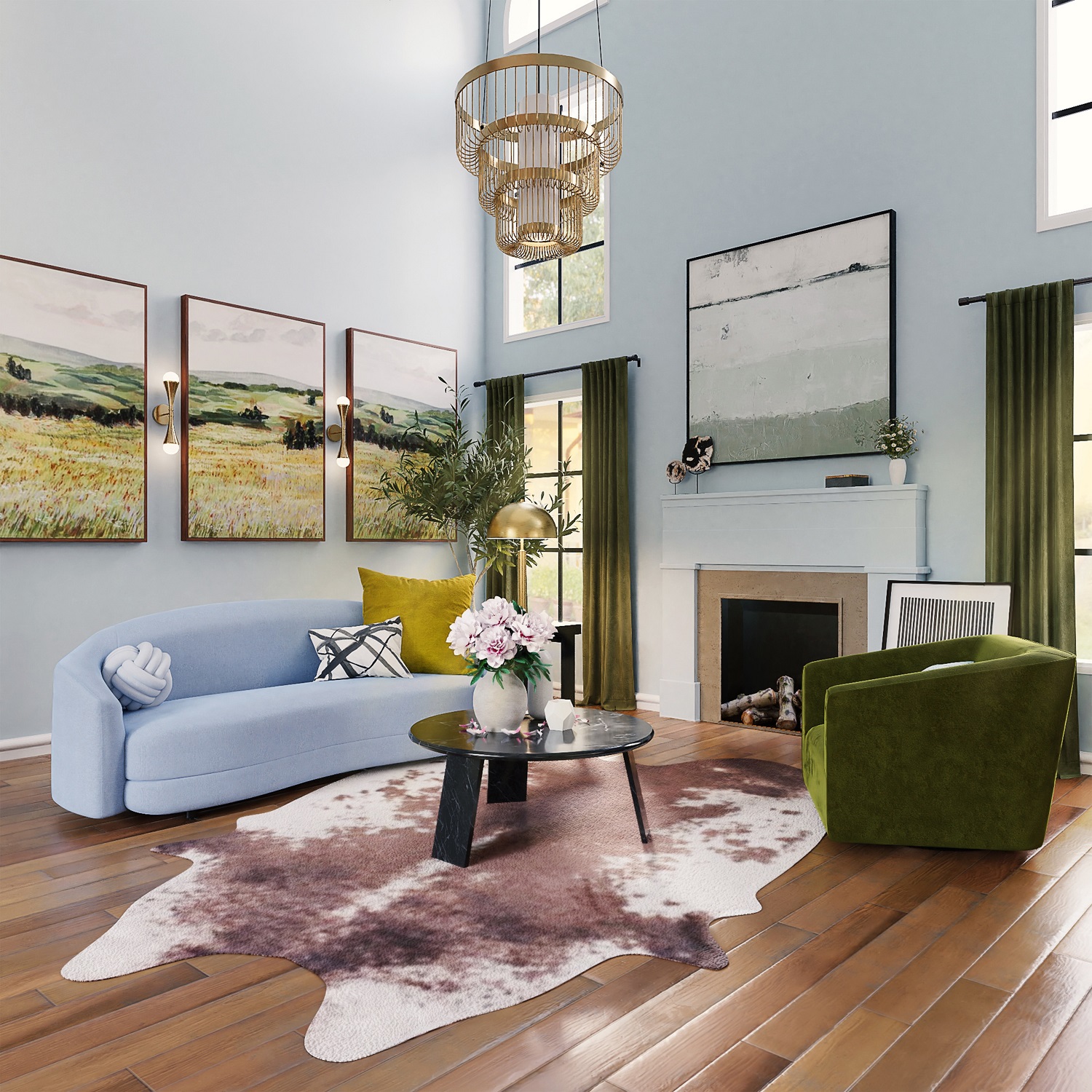 Who doesn't want high-end items in their home? For many, the problem is finding fine decor that doesn't lose its luster the moment certain styles and trends fall out of favor. We all want nice things, but nobody wants to be left holding the bag on thousands of dollars of home decor that looks dated and tacky within a few years.
The solution is simple: go for classic styles and timeless looks. That way, you don't have to worry about it looking outdated. The following are six suggestions worth considering:
Fine art
When it comes to assessing the aesthetic merits of an original work of art, everyone's opinion is different. "Beauty is in the eye of the beholder," as the popular saying goes. With that said, original artwork classified as "fine art" is considered a step or two above the rest in terms of quality, craftsmanship, and cultural significance. Period paintings and other older works of fine art serve as windows into the past while displayed as elegant and timeless pieces of decor in the present. Just make sure to purchase fine art through reputable dealers and galleries; the last thing you want is to spend a small fortune on a forgery, no matter how good it looks!
Persian rugs
Have you always wondered why Persian rugs are held in such high regard? Similar to fine art, it comes down to quality and craftsmanship. A properly maintained Persian rug can last for several generations. What's more, their vivid colors and intricate patterns are a sight to behold. You'll feel bad walking on them, but never fear; they're made for that! All the while, a beautiful Persian rug will tie the entire room together. With this in mind, consider starting a room redecoration with the rug first, then working your way upward and outward.
Tiffany lamps
Another example of timeless home decor, Tiffany lamps are what happens when you take stained glass and use it for lamp shades. Combined with elegantly carved wooden columns, the ultimate appearance of an illuminated Tiffany lamp is nothing short of breathtaking and remarkable. Seemingly delicate, Tiffany lamps are solidly built, with enough weight to keep them from tipping over like the typical modern-day table lamps. All the while, they provide brilliant lighting in virtually any interior setting.
Concealed technology
While your 75-inch 4K television, Bose surround sound system, and collection of consoles are valuable possessions that you want to show off, modern electronics have a way of cheapening the look and feel of a space. The best solution is to take steps to conceal these items as much as possible. If anything, take steps to keep all cables, wires, and similar components out of sight. Doing so will keep your home decor from looking tacky and help make it appear timeless
Window curtains
Window blinds are all the rage these days, while curtains are a rarity. Why not have both? High-quality window curtains act as an elegant frame for the window, while blinds work as a frontline defense against the sun and a proactive measure promoting privacy. Then, if you require additional coverage, curtains provide the finishing touch. What's more, they're easy to remove and replace in order to match a change in decor. All the while, window curtains establish a classic atmosphere in any room.
Indoor plants
Houseplants are a perfect finishing touch for any room. One or two indoor plants, strategically positioned, serve as little slices of nature thrust into the otherwise entirely artificial environment of most interior design schemes. Those concerned over proper care and maintenance can rest assured knowing most plants sold under the indoor category are relatively easy to look after. Placed inside elegantly designed ceramic pots or vases, houseplants are vibrant additions to any room and never go out of style.
We all want to decorate our homes with nice things. But few of us want to go through the ritual of removing and replacing home decor every few years due to the ever-changing nature of interior design. With this in mind, choosing high-end, timeless pieces to decorate your home is a winning decision every time.
Julie Steinbeck is a freelance writer from Florida. She enjoys covering topics related to business, finance, health, and travel.