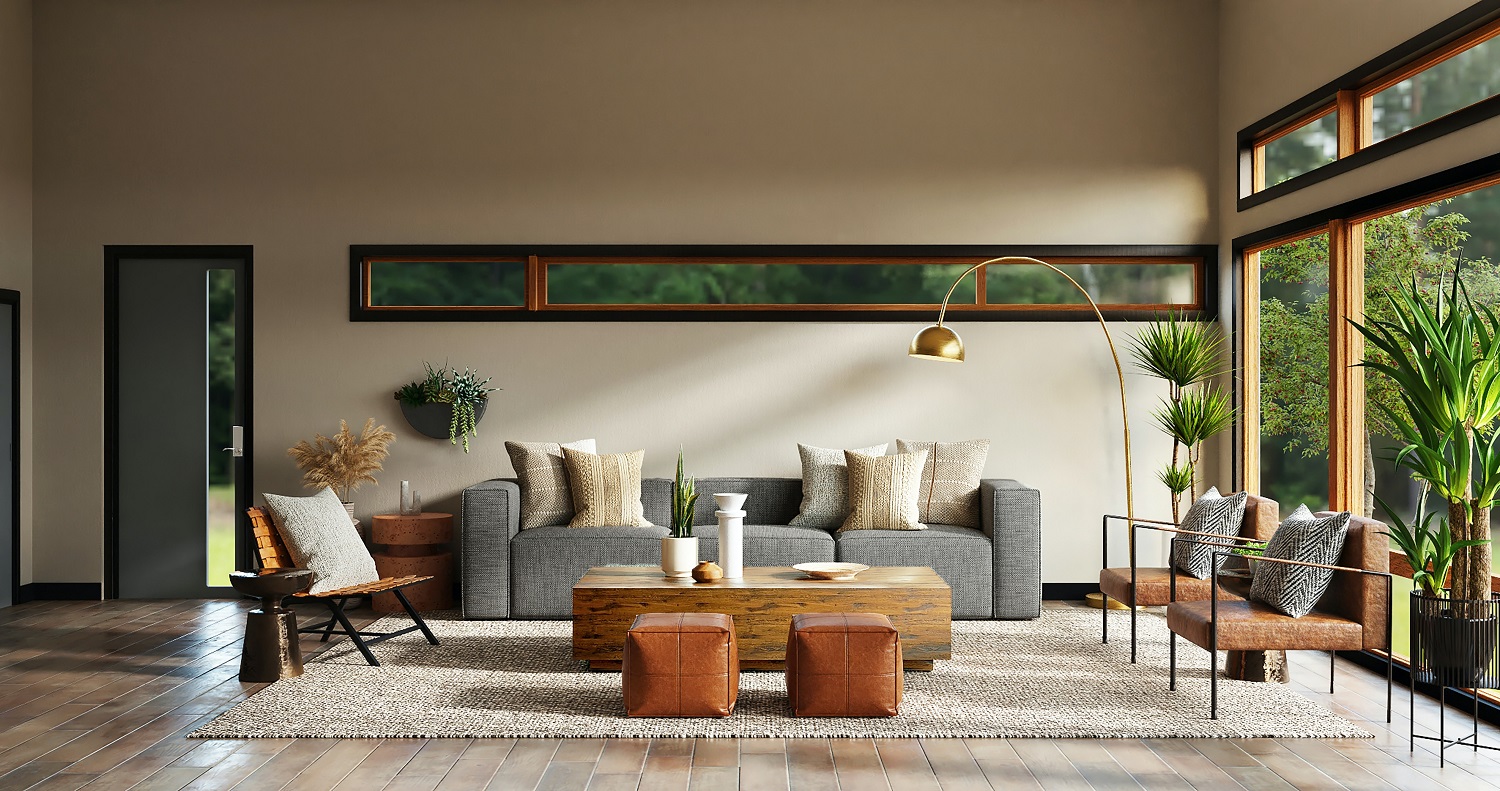 The fascinating thing about a home is that it feels good to leave, and it feels even great to come back. It is the first place of love, hopes and dreams. And, when considering getting a revamp, it's vital to keep a few things in mind.
You can not just look for inspiration on the internet and get started with it. Instead, because every home is different, it must include its character. Something that resonates with you.
If you are browsing the internet on how to make your interiors cooler and are confused about what to do, this article might be worth reading. Read on to discover the four awe-inspiring ideas on how to uptight your interiors.
BEGIN FROM THE FOUNDATION
Always start from the base of the house. Designs can be overwhelming if you don't know exactly where to start. Look for the floor covering- whether you need a hardwood floor, tiles or wall to wall carpeting. You can even install abstract wallpapers for walls to match the colours with the flooring. It is prime to get things collaborated so that you will not end up with the discord effect. Make your final floor covering decision first, and then start layering. For large rooms, establish zones for different activities, and seating areas must be favourable for good conversation. Construct everything symmetrically so that it looks more improvised.
Colours always leave a big impact on our mood, always keep it in the notice. Colours can make people feel happy, calm or distressed sometimes. Selecting the right paint is the most important economic decision you can ever make. Conventional paint choices harmoniously connect spaces. Consider the whole house and not focus on doing one room and then moving to another. Observe actual paint in natural light or morning light. The best is to try them on your walls. Because what looks good on paper might not look the same on your walls. Try a handful of different tinctures on the wall and pay special consideration to the undertones. The vegetation and the sky can create a pondering of greens and blues on your inside walls.
While designing the interiors of your house, draw inspiration from every facet of life. Find out the keyword that defines your style and how you want your space to make you feel. Traditional, formal, playful or streamlined modern, you decide it. Recall your previous stay at any hotel, the interior that amazed you. Maybe an exquisite design of a dining restaurant can be an inspiration too. Likewise, certain colours or designs can bring forth memories that you may like or dislike. Few are very personal, and probably you won't like it to be expressive. But at the same time, it defines your tastes.
Not everything needs to be "expensive" to be important. The most simple piece can be more soulful and beautiful in the room. Don't be afraid of mixing high & low price types of furniture. Eliminate things that can probably make a hole in your pocket. Always review some "ordinary" designers or artists for best buy. While renovating focus should be based on shape, comfort, and how art & furniture works best for you and your needs.
CONCLUSION
Something with inner beauty lives forever and is delightful to watch every day. So whether you are furnishing a home or upgrading your ordinary Kitchen into a modular one, it is vital to have interiors that moves you. Investing with proper planning will help you achieve your requirements and plan a home that is not only pocket-friendly but worth inspiring.